Category: Antibacterial Coatings
Antibacterial and microbicidal coatings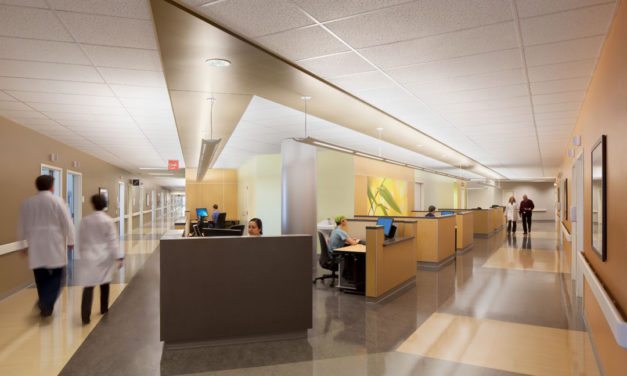 In order to select the right coating for a health care project, it's important to know the difference between these new advancements to ensure the correct one is chosen for the right project. One source of confusion is the use of the terms antimicrobial, antibacterial and microbicidal. Each term refers to specific benefits.
Read More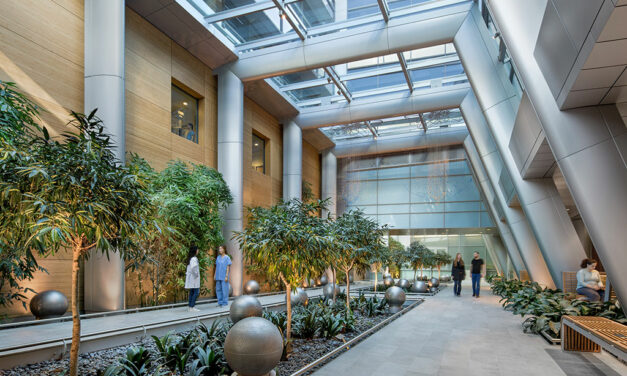 Contributing author Lanny Flynn, Principal, Buildings Engineering at Stantec, takes a comprehensive look at the use of mass timber as a design element and as an advanced building material in the construction of medical facilities. Flynn shares his expertise citing research on positive health outcomes; the types and key elements of mass timber; benefits including infection control and ease of mass timber construction; safety concerns; and future changes in the International Building Code which will introduce three new construction types enabling the consideration of mass timber for larger facilities.
Read More

October-November PRISM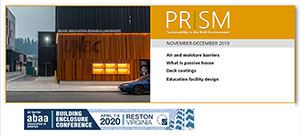 Architectural Coatings info
We would like to know the biggest challenge you face when looking for information on architectural coatings used on institutional and commercial structures. Click here
SPONSORED CONTENT
Guide to Green Building – Product of the Week
Subscribe to PRISM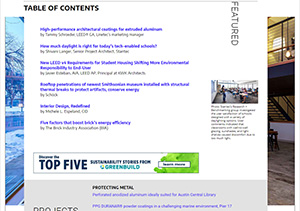 Cradle to Cradle Certified products
The Cradle to Cradle program certifies products based on five quality categories—material health, material reutilization, renewable energy and carbon management, water stewardship, and social fairness. Click here to see a list of building supply & materials, as well as other products, that are Cradle to Cradle certified.
Archives
Privacy & Cookies: This site uses cookies. By continuing to use this website, you agree to their use.
To find out more, including how to control cookies, see here:
Cookie Policy