Category: Color and Design
COLOR AND DESIGN - 2019 COLORS AND TRENDS
Color trends: what the experts are saying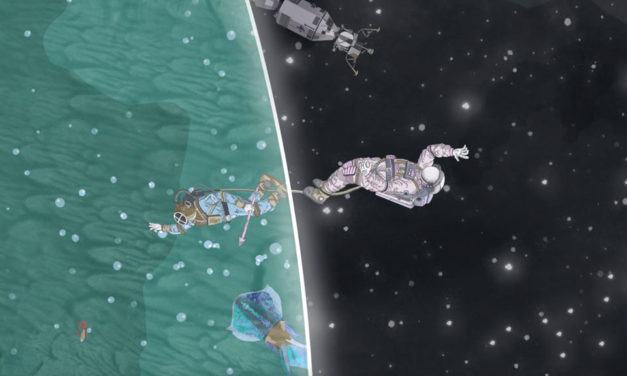 Dunn-Edwards has released its 2019 Color and Design Trends with the theme of "Spirited Journeys." The five trend color palettes will be showcased in a series of animated video stories highlighting the textures, materials and cultural references inspiring the trends. The videos will roll out one a week starting today with the release of Extreme Odyssey.
Read More

Latest news in color and design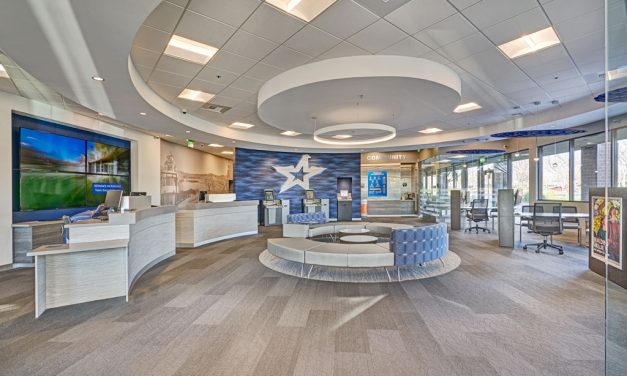 Serving as both architect and interior designer, arcINTERIORS worked closely with Travis Credit Union and Sierra View General Contractor to bring its client's transformative vision to reality. "One of the main goals for the recent branch transformation was to create a branch that was modern in aesthetics, but still provide a sense of comfort and intuitiveness for the members from the moment they first walk into their branch," said arcINTERIORS' principal Aileen L. Sulzinger, CID, LEED® AP ID+C. To accomplish both the aesthetic and functional needs of the project, arcINTERIORS selected Rockfon Artic® acoustic stone wool ceiling panels and Chicago Metallic® suspension systems.
Read More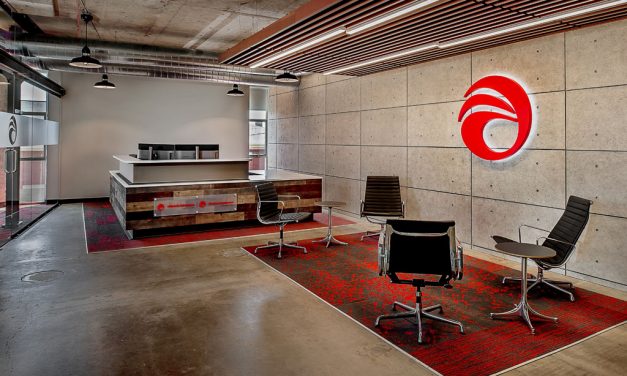 When Alberici Corporation, a major North American construction company, moved to its LEED Platinum corporate headquarters in 2004, two of their subsidiaries—Hillsdale Fabricators and Kienlen Constructors—remained at the Hillsdale, MO office five miles away. KAI's Architecture and Interior Design teams were recently contracted by Alberici to completely renovate the outdated second floor of the Hillsdale office to provide better workspace for Hillsdale and Kienlen employees.
Read More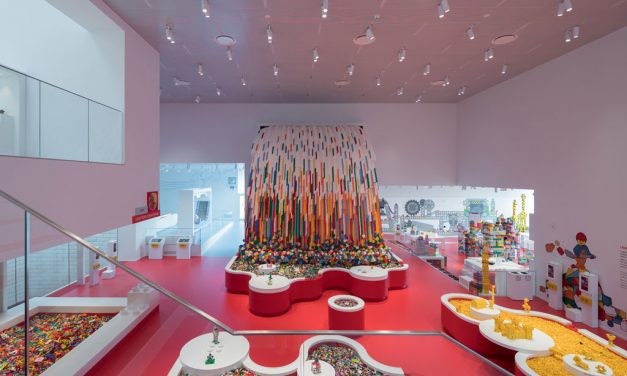 INSIDE World Festival of Interiors, the leading global interior design and architecture awards program, has announced the shortlist of 77 projects that will compete to be crowned World Interior of the Year 2018. Projects from across the globe were entered across nine diverse categories, ranging from health and educational buildings to hotels, bars and restaurants, and residential homes.
Read More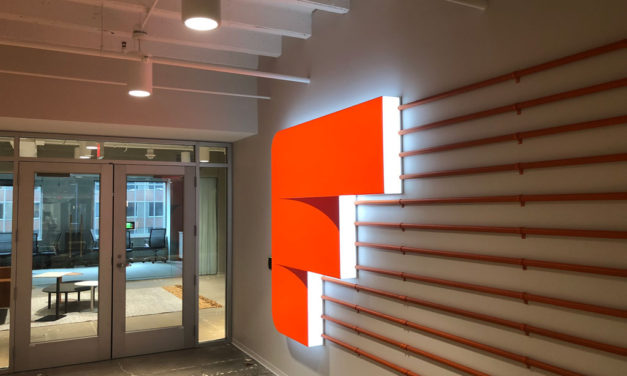 Designed by Minneapolis-based Studio BV, the new office pays homage to Field Nation's work in tech with bold colors, modern furnishings and design elements that incorporate key tenets of the company's mission and brand. As Field Nation's product platform connects people to opportunities and empowers success, the space encourages collaboration and creativity with an open-floor plan and numerous conference and meeting rooms. The designated work areas throughout the office are also open, with executives positioned amongst the teams they oversee.
Read More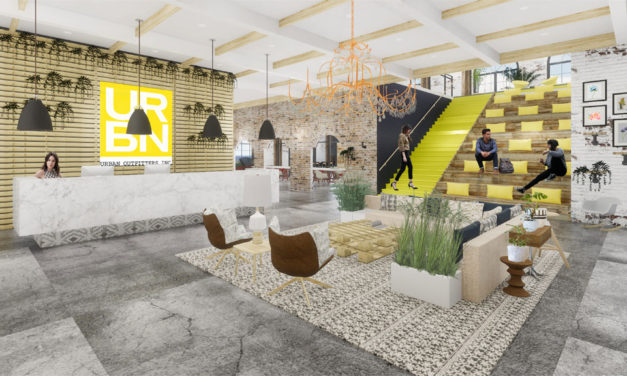 "It's always exciting to see the creativity and innovation of the next generation of interior designers, and this year's Student Design Challenge was no exception," said Wadden. "The winners pushed design boundaries to think beyond aesthetics and consider how the space will be used and the role that color plays." Students across North America were challenged to create a color rendering of a residential or commercial interior space using a minimum of three Sherwin-Williams colors. Submissions included the color renderings along with project statements describing the design and its use of color.
Read More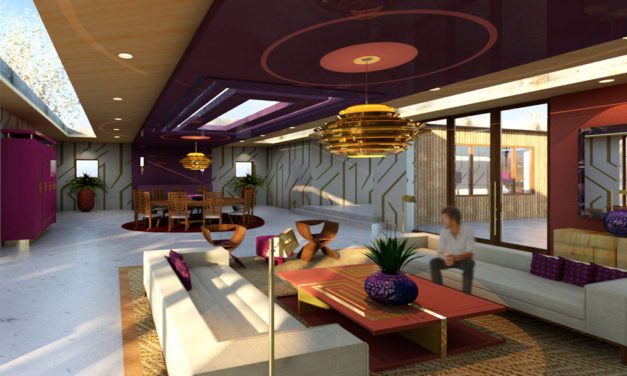 The 2018 Sherwin-Williams Student Design Challenge is accepting submissions for residential and commercial projects through March 15. "Sherwin-Williams is proud to encourage excellence among the future leaders of the interior design industry," said Sue Wadden, director of color marketing for Sherwin-Williams. "The Student Design Challenge provides students a unique opportunity to showcase their work to top designers and celebrates their creativity."
Read More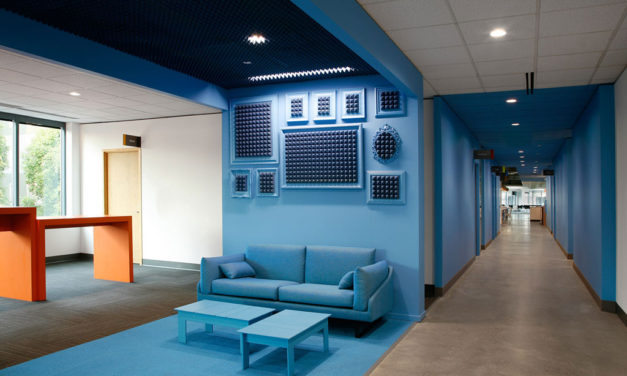 Simply Measured, a Seattle-based marketing analytics company, sought to reinvent their existing work environment while satisfying their need to accommodate a growing development team and sales force. Located in the World Trade Center East Building along the waterfront in Seattle's Belltown neighborhood. Recently named one of the "top 25 places to work in Seattle," the client was interested in providing more informal, communal gathering spaces and work areas as well as traditional desk layouts to support their diverse staff. Splashes of color—blue-painted walls, ceilings, and floors—help organize the space while providing a not-so-subtle nod to the corporate brand color.
Read More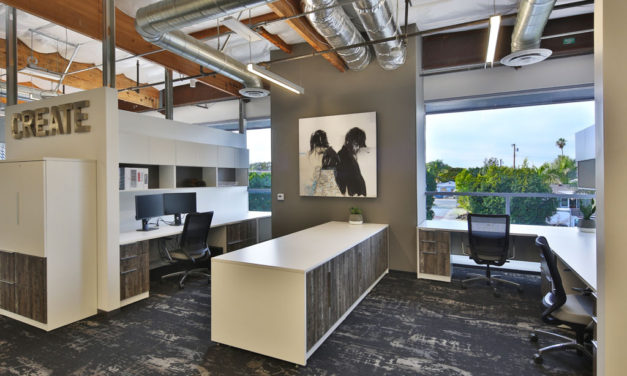 Aimed at arming Orange County's independent interior design community with the most innovative space to conduct their own business, Studio 88 is a uniquely designed studio space providing local interior designers access to an abundance of resources, as well as the opportunity to create and connect with other industry professionals in a collaborative, all-new creative work environment.
Read More

Read the latest edition

Editor's pick – Takeda Global Headquarters
Sign up for PRISM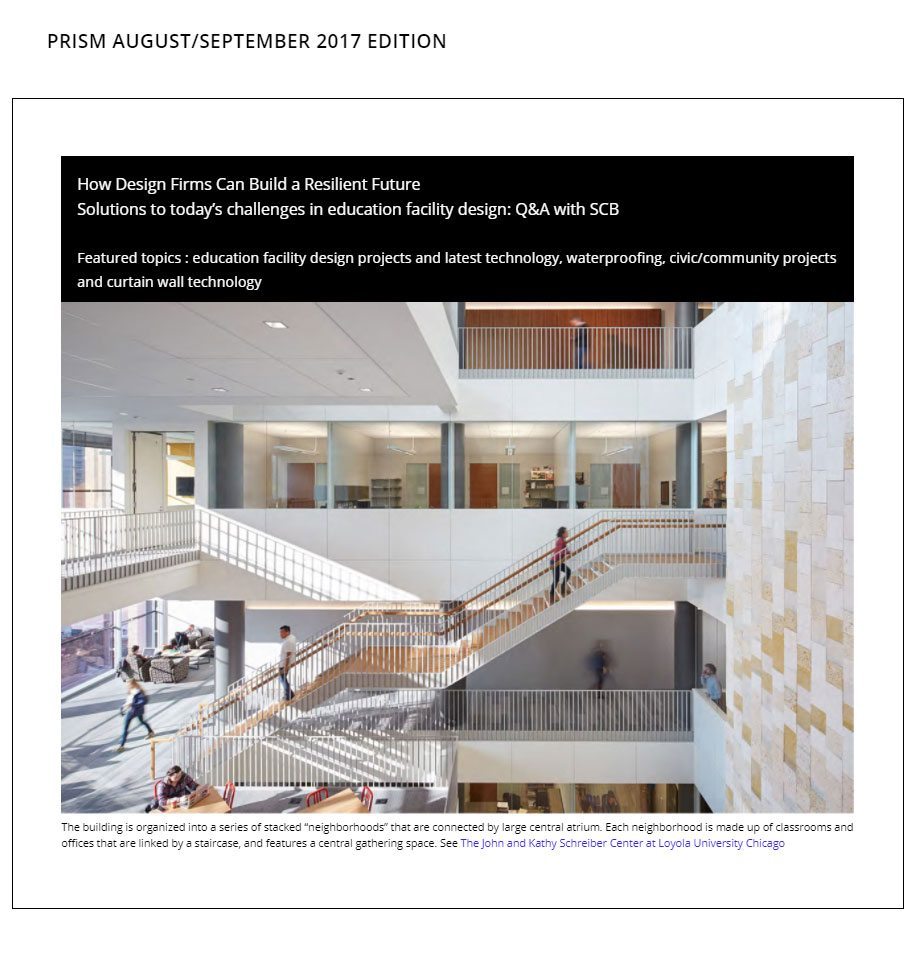 Editions
Building Materials
Facility design
Archives
Privacy & Cookies: This site uses cookies. By continuing to use this website, you agree to their use.
To find out more, including how to control cookies, see here:
Cookie Policy