One of the greatest achievements of design is the ability to positively impact someone's everyday life. With 90 percent of our time spent indoors, designing for holistic wellness can impact physical, cognitive, and social emotional health—something that is increasingly important in our world. Biophilic design is one tool we have to create spaces that will positively impact wellness in those who inhabit it.
Biophilic design, or biophilia, refers to humans' innate desire to be connected to nature. Coined in the 1980's, the design industry has leveraged it in healing environments, but rarely implemented it thoughtfully and at large scale in other built environments. Stantec recently sponsored a research project to identify the impact biophilic design has on holistic wellbeing with Harvard's T.H. Chan School of Public Health, directly measuring physiological, emotional, and cognitive wellness. Our study results show that by leveraging these patterns of biophilia we can create a positive impact on people's wellbeing. In total there are fourteen patterns broken out in three main categories that focus on nature in the space, nature of the space, and natural analogues. Many are easy to implement if programmed early into the design process and offer the ability to create truly immersive experiences.
Biomorphic Patterns
This pattern focuses on replicating nature. Through flooring patterns, wallcoverings, or textiles, you can easily layer shapes, lines, and natural distinctions found in the outdoors. It's especially interesting when we use light fixtures that have biomorphic patterns that create organic patterns of light on the surrounding surfaces. Modern technology and digital printing have drastically improved the aesthetic of these man-made materials making them much more realistic in recent years.  These innovations of biomorphic patterns in interior materials, give you unlimited creativity to play with layering of forms and scale across the spectrum of interior materials.
Visual Connections to Nature
This pattern focuses on design elements that signal to users that it's okay to relax or unplug. This shift in energy is created through elements of water, plantings, or connections to the earth. Think of a green wall in a cozy reading nook, a quiet focus area with running water in a fountain, or a visual to a pond outdoors. Courtyards are a fantastic way to bring light into what would normally be dark interior footprints and provide access at different levels to allow people to step away and walk outside without traveling long lengths of the building.
Non-Visual Connections to Nature
These stimuli refer to nature in non-visual ways. They connect with our other senses of sound, smell, and touch. These ambient sensations also support tranquility and help create a state of calmness. We use fireplaces in both public and semi-public spaces to create a sense of coziness. Likewise, tactile materials like wood and stone can also elicit these calming emotions. Bringing these elements into settings where users can physically connect and touch them or sit close enough to hear them is what activates this pattern.
Dynamic and Diffused light
Lighting design has long been used to elicit a mood or feeling and with good reason—it can transform the energy of a space and how people feel within it. Dynamic and diffused lighting naturally occurs in seasonal changes of light, dynamic angles of daylighting, and moonlight and starlight, each creating a different mood when you experience them. Interior lighting can use these patterns to create moods aligned to the activities of the space. The goal is not to create uniform lighting through the entire space, but to use ambient lighting in areas that support calm, focused, or reflective activities and accent lighting to create interest or intrigue where appropriate. Engaging a lighting designer early in the process can not only make lighting an important part of the design but can also address circadian and blue light issues that have significant impact on human health and sleep patterns.
Material Connections to Nature
The goal of this pattern is to create warm, inviting spaces that are reflective of the local geography. The authenticity comes from incorporating materials that naturally occur in the ecosystem of the built environment. For example, bringing in natural terracotta from the exterior into the interior space would be cohesive with an office built in the southwest. This visual connection and warmth helps draw users in and reinforces that natural connection. It would not have the same effect in the Midwest, where the use of wood or water may be more appropriate. Like biomorphic patterns, many material options are available in all budgets. Wall materials and cladding can be easily implemented, as well as more impactful moves like pulling exterior materials indoors, floor to ceiling. Likewise, designers can explore flooring materials, furniture surfaces, and even millwork that emulates or pulls the exteriors indoors in functional ways.
Ultimately biophilic design aims to connect people to a place in a way that supports their holistic wellbeing. These direct and indirect connections to nature, whether real or replicated, can improve all aspects of our wellbeing. When we design biophilia into the goals of a project we build a foundation of wellness and support. We create a positive impact on how people feel when they enter the space and we provide them choices to move to other environments within to personalize their experiences and needs within a building. With the focus on mental and physical health rising, and conversations on social emotional health just beginning to happen at scale, the time to rally our focus on the needs of our people has never been greater.
About the author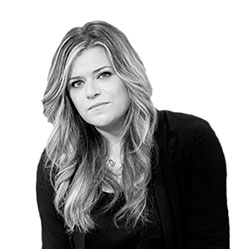 Heather Greene
Senior Associate, Project Director
Heather is a senior associate in Stantec's Berkley office. For the last 15 years, she's worked to create client-centered, innovative interior design solutions for commercial clients in the workplace, retail, education and multi-family sectors. She is skilled in conceptualizing productive and engaging interior designs that respond to user desires and the inherent qualities of space. With an intimate understanding of the concept in materials, finishes, and furnishings, she leads our interiors studio in Detroit by providing mentorship, thought leadership, team building, and educational initiatives related to interior design trends and evolving industry standards.
Often serving clients as project director, Heather is responsible for analyzing our clients' needs, investigating ideas and bringing together goals and aspirations through the design process to create solutions of the highest quality.