Passive housing, biomimicry, green building, curtain walls and wood
Orchards at Orenco, Phase I. Photo: Casey Braunger. Courtesy of Ankrom Moisan Architects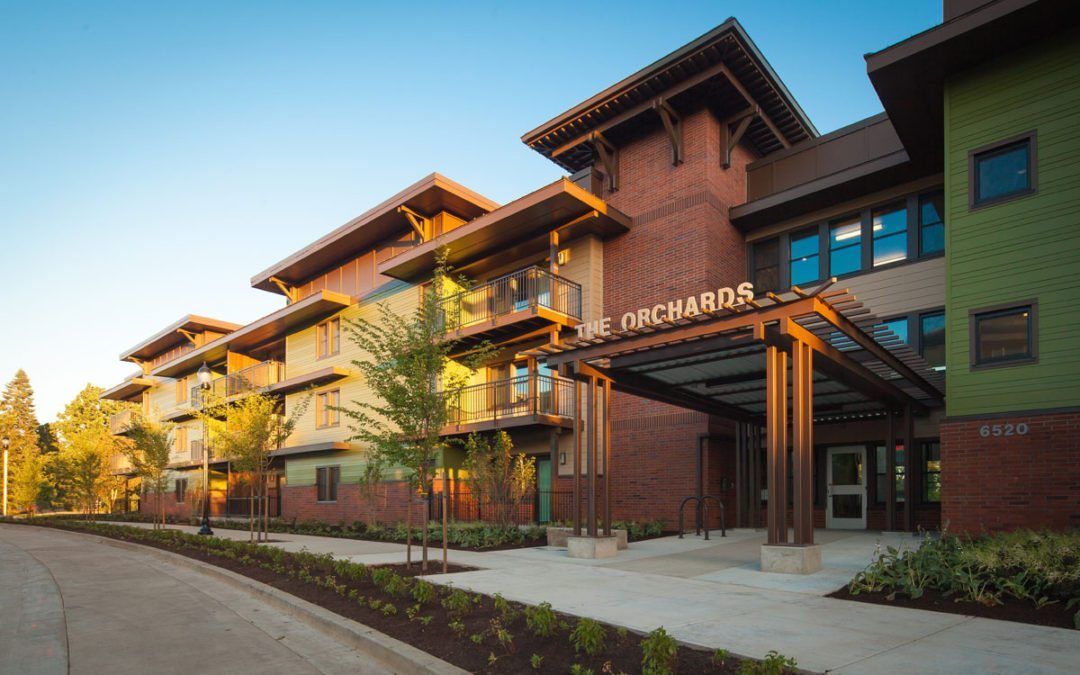 As a market leader in housing design for more than 20 years, Ankrom Moisan knows how to create vibrant communities where people thrive. We draw on our deep experience creating many types of projects—not just other residential buildings, but also hospitality, healthcare, and community centers. Through careful integration of Passive House strategies, we are able to create durable and affordable communities that mitigate outdoor noise, have superior indoor air quality and balanced thermal comfort, and reduce energy bills by up to 90%. Through this fusion of knowledge, we are able to create places that improve human health, reduce energy consumption, and empower communities.
read more
Discovery Commons. Bullitt Center Photo: © Nic Lehoux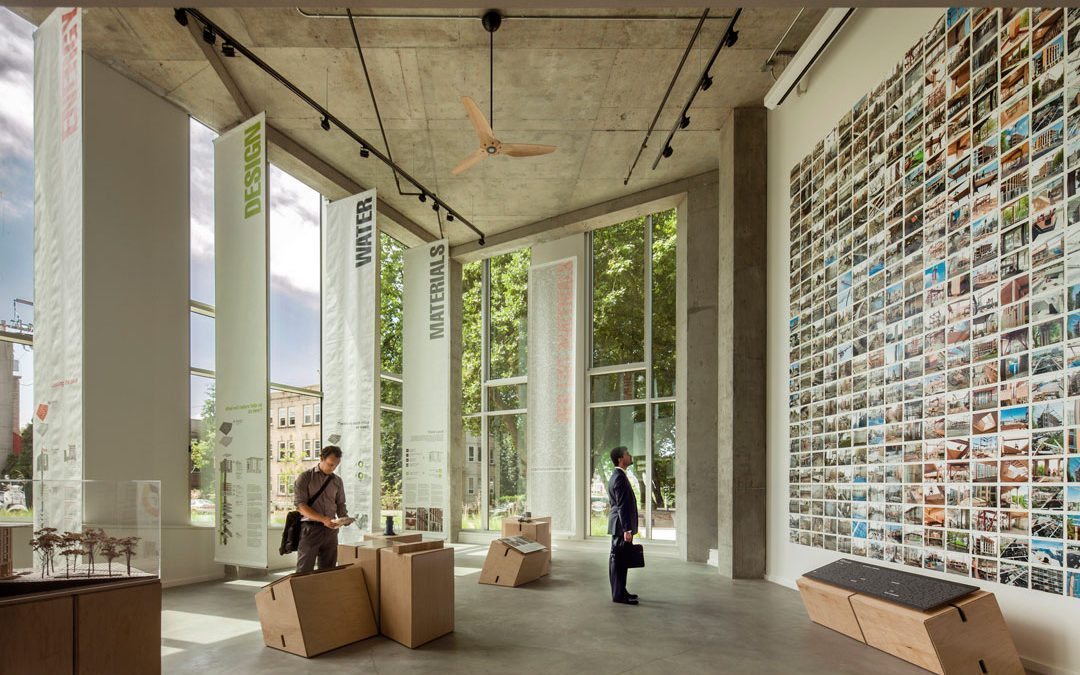 The idea for this article originated from an evening of watching "Xploration Nature Knows Best" from Steve Rotfield Productions. The episode, "Biobased Buildings" with host Danni Washington, encompassed a cohesive discussion on products and buildings that mimic nature — biomimicry in design. The show included two examples of biomimicry in design, StoColor® Lotusan® and the Bullitt Center.
read more
Thunder Valley Community Center and Guest House: Credit: BNIM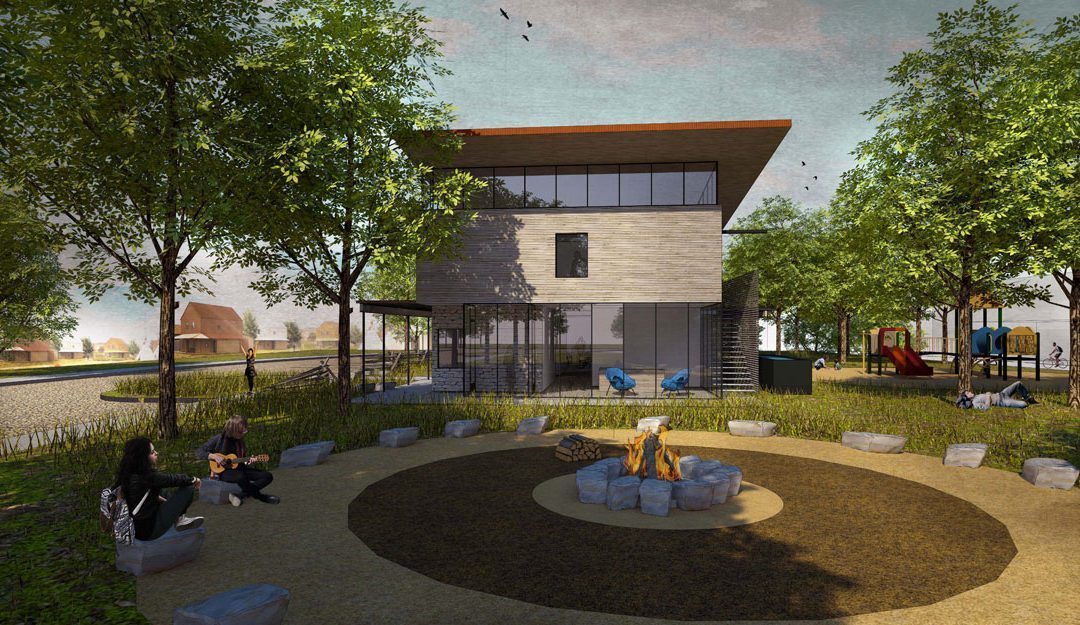 The Thunder Valley Regenerative Plan is a visionary community design collaboration with the intent to create a sustainable, climate-change-resilient community,
read more
The University of Washington's Integrated Design Lab confirmed that upgrading to View® Dynamic Glass technology in the Lake Union Building significantly saved energy and improved the tenant experience.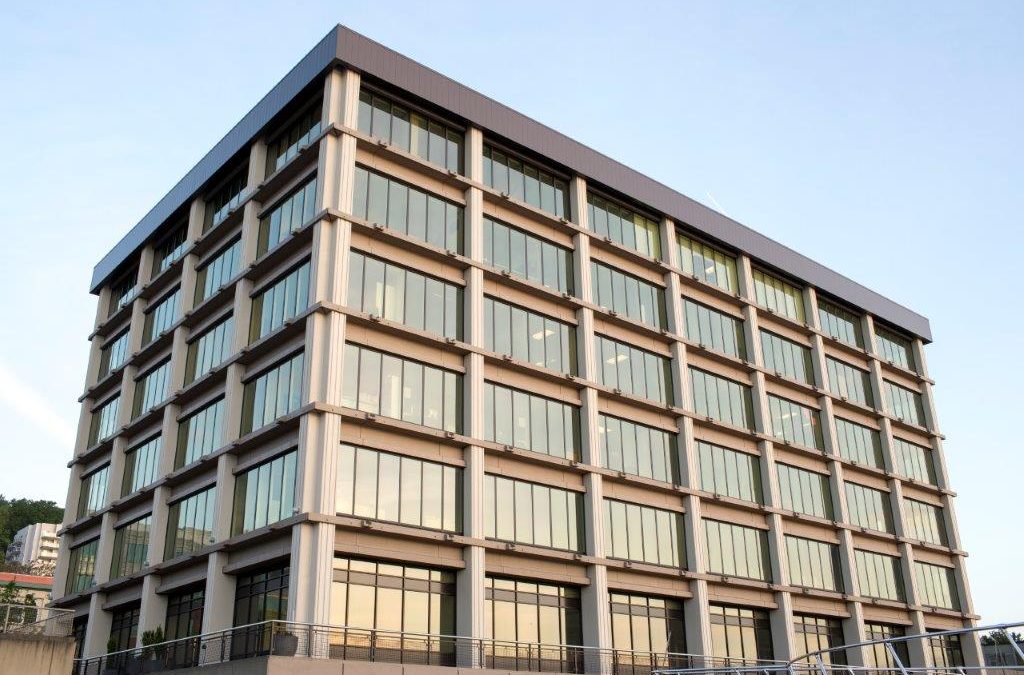 Henbart LLC announced May 18, that a year-long study led by the University of Washington's (UW's)Integrated Design Lab confirmed that upgrading to View® Dynamic Glass technology in the Lake Union Building significantly saved energy and improved the tenant experience. The report verified annual energy savings of 17.7 percent or 351,604 kWh – roughly $28,000 a year or enough electricity to power 33 homes.
read more
Calgary International Airport (YYC). Courtesy of CertainTeed. Photographer: Neil Koven Photogaphy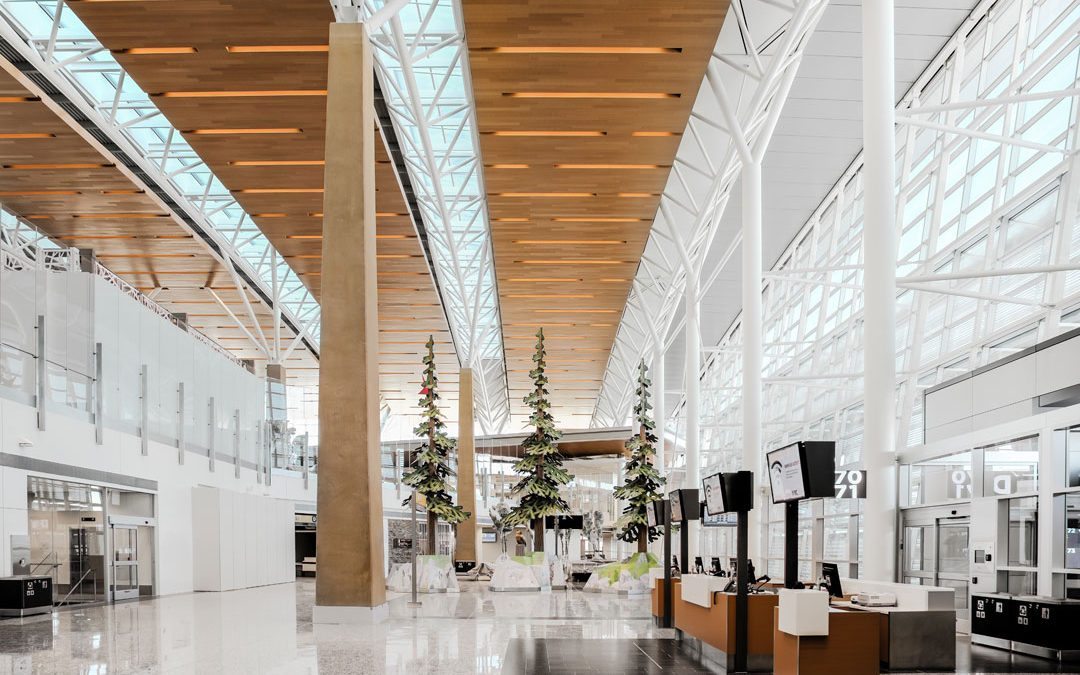 Stepping off a plane and into the new Calgary International Airport (YYC) is a transformative experience. Natural materials, including wood, metal and stone channel the essence of the surrounding region, while expansive windows show off views of the Canadian Rocky Mountains. Designers from around Canada worked for several years to cultivate a design that blended aesthetic beauty with functionality and sustainability.
read more
Photo: Prakash Patel Photography. Courtesy of SmithGroupJJR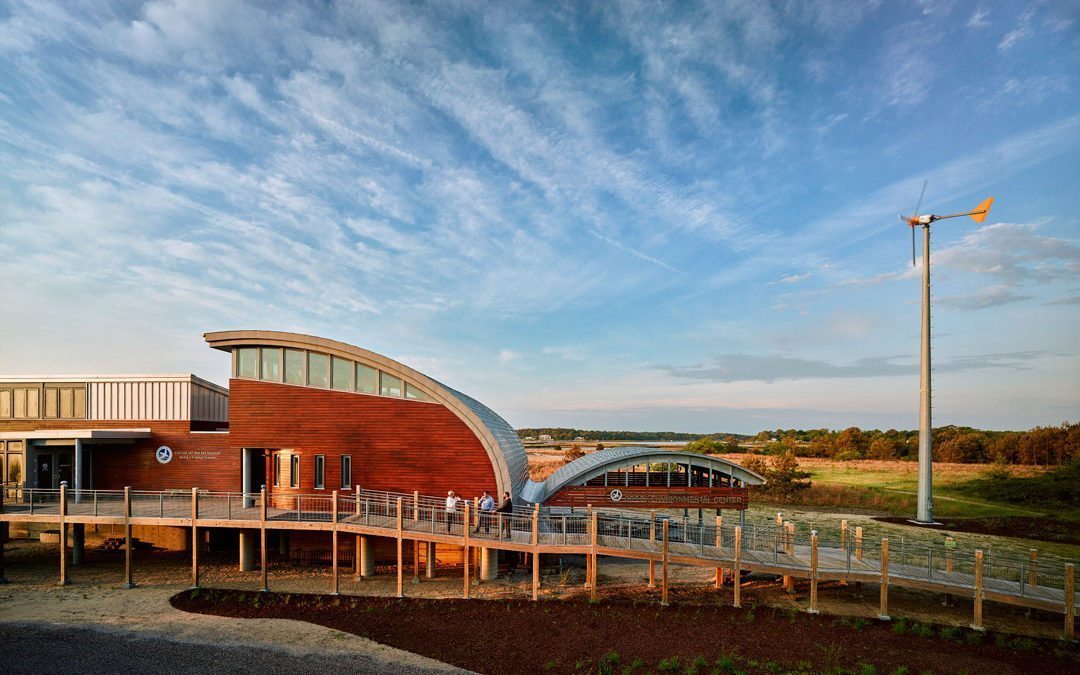 Located on the banks of the Lynnhaven River in Virginia Beach, the 10,500-square-foot Brock Environmental Center was created to engage and educate the public about the environment and ways they can help save the Chesapeake Bay from further environmental degradation. As required by the Living Building Challenge, the building produces more energy than it uses over the course of 12 consecutive months of occupancy using solar panels, wind turbines and geothermal wells.
read more
Toronto-Dominion Centre. Photo: Phillip Castleton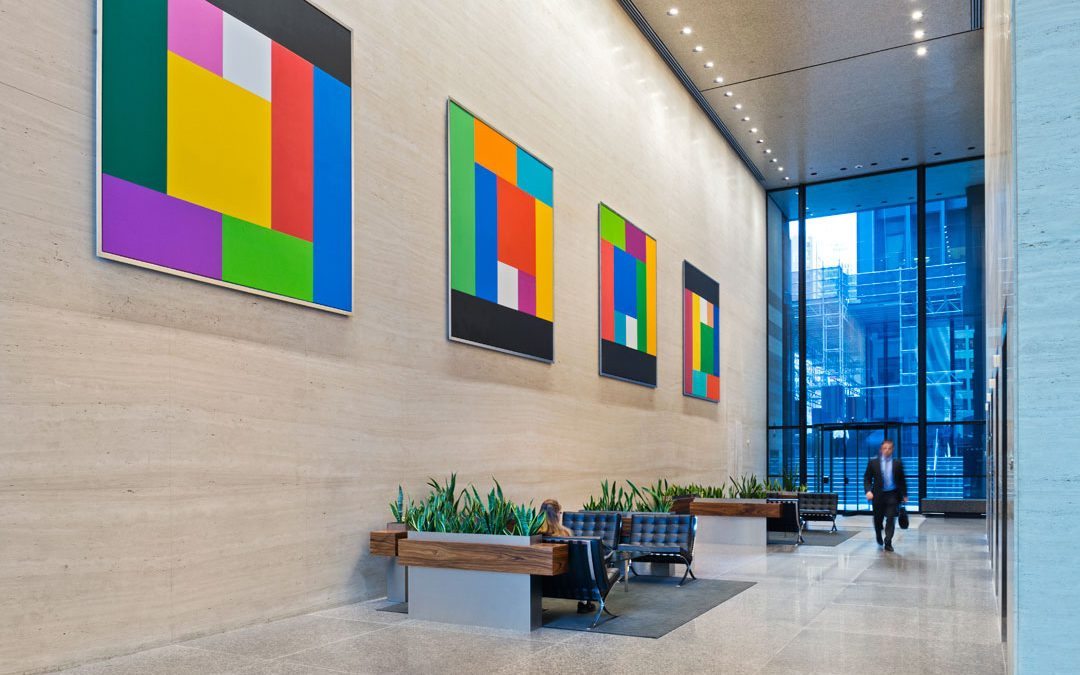 This unique accomplishment is yet another industry first that builds upon TD Centre's track-record of bold leadership and relentless innovation. Since introducing the modern workplace to Canada, TD Centre has continuously raised the bar for building design and operations, from its pioneering Occupant Engagement Program to earning Canada's first and only multi-building LEED Platinum certification for environmental performance.
read more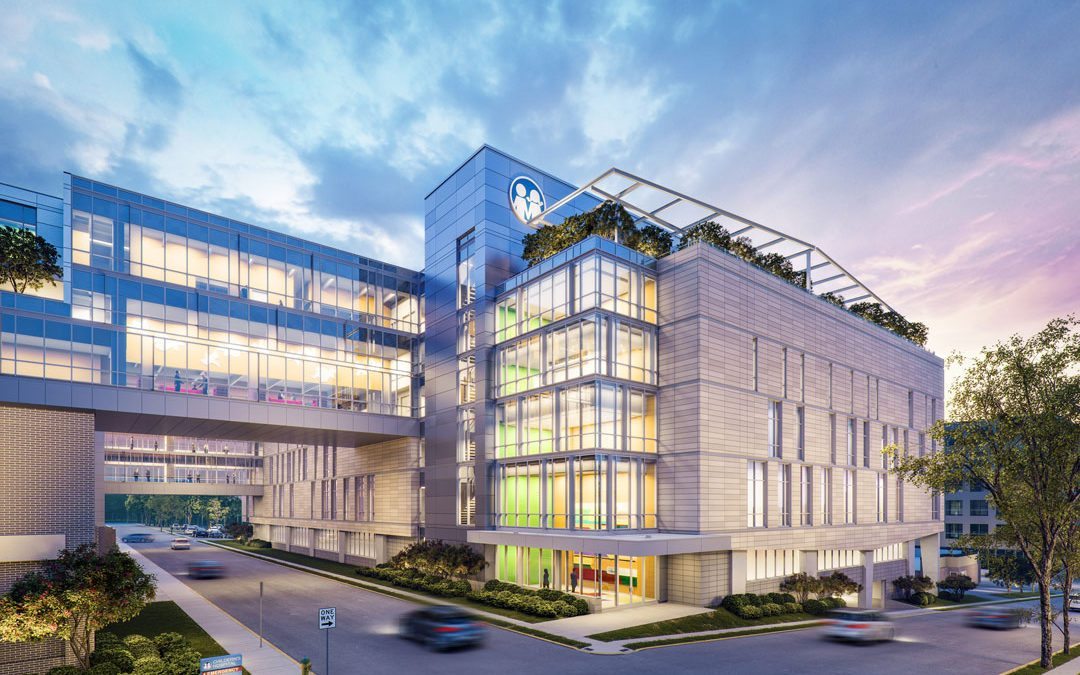 BarberMcMurry architects (BMa) and Shepley Bulfinch are pleased to announce the official opening of East Tennessee Children's Hospital Surgery and NICU addition and renovations. Located in Knoxville, the new $75 million, 271,121 SF tower houses a 14-room surgery platform, multi-specialty outpatient clinics, and a 44-room all-private neonatal intensive care unit (NICU) to meet the growing demand for pediatric health services in the region. This expansion and the accompanying renovation of vacated space in the old building fulfills the goals of Children's Hospital's strategic master plan, significantly upgrading its facilities and enhancing Children's Hospital's visibility as the region's only comprehensive pediatric center.
read more
The Eleanor Boathouse at Chicago's Park 571 features a translucent transom by EXTECH. Photo: William Zbaren Photography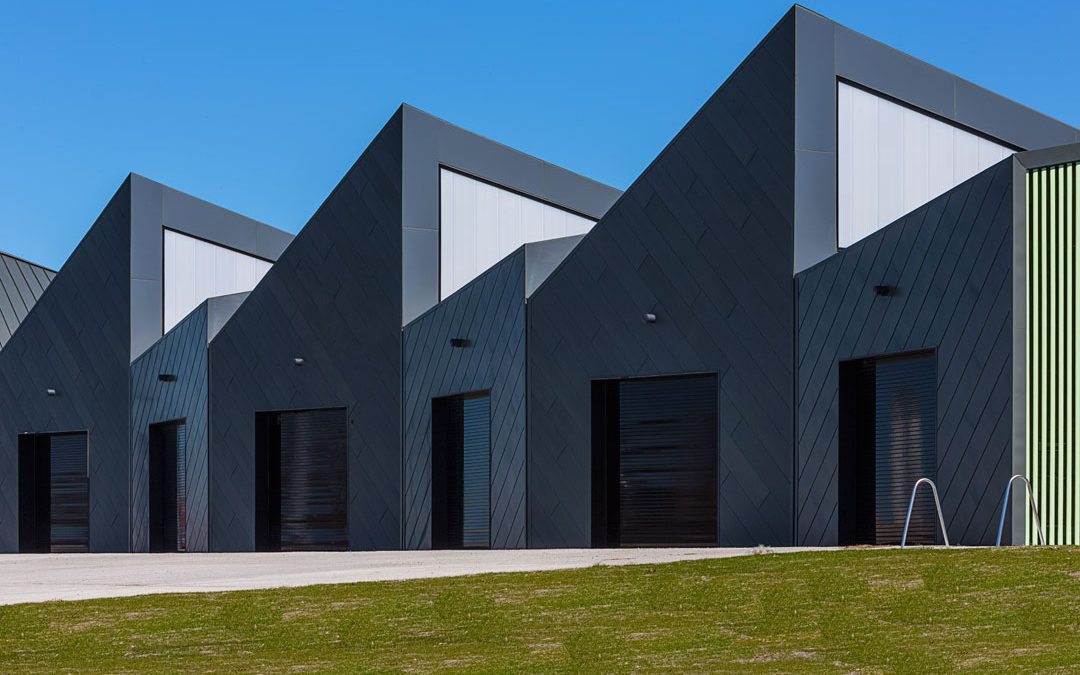 Opened in Dec. 2016, the Eleanor Boathouse at Park 571 in Chicago's Bridgeport neighborhood celebrates the natural beauty, community recreation and environmental stewardship of the Chicago River. Designed by Studio Gang Architects, the $8.8 million, 19,003-square-foot, one-story, two-building facility employs energy-efficient daylighting principles.
read more
Deloitte Tower/La Tour Deloitte, Montreal. Provided by The Cadillac Fairview Corporation Limited. Photo: Stéphan Poulin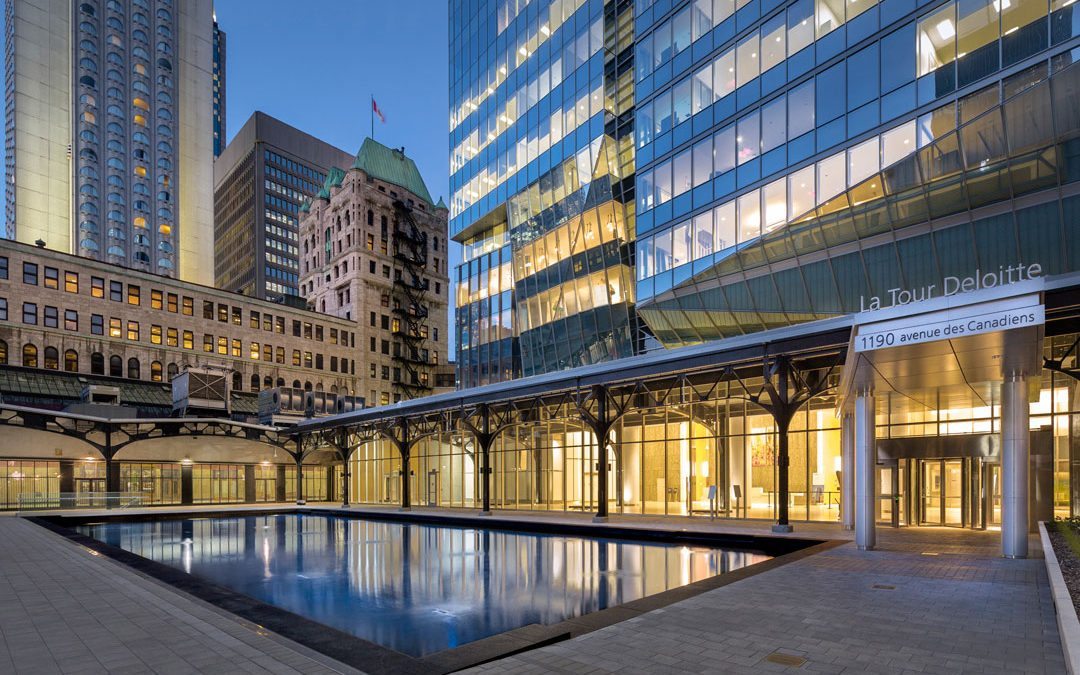 Deloitte Tower/La Tour Deloitte is the first office tower in Montreal to be certified LEED® Platinum by the Canadian Green Building Council (CaGBC). The 22-story 560,000-square-foot facility's achievement was announced in July 2016 and credited in part to the energy-efficient curtain wall vision glass and spandrel panels that feature insulating glass units (IGUs) fabricated by Multiver and Technoform Glass Insulation's TGI®-Spacers.
read more
Sunshine Coast University Hospital, Queensland, Australia. Credit: Carole Margand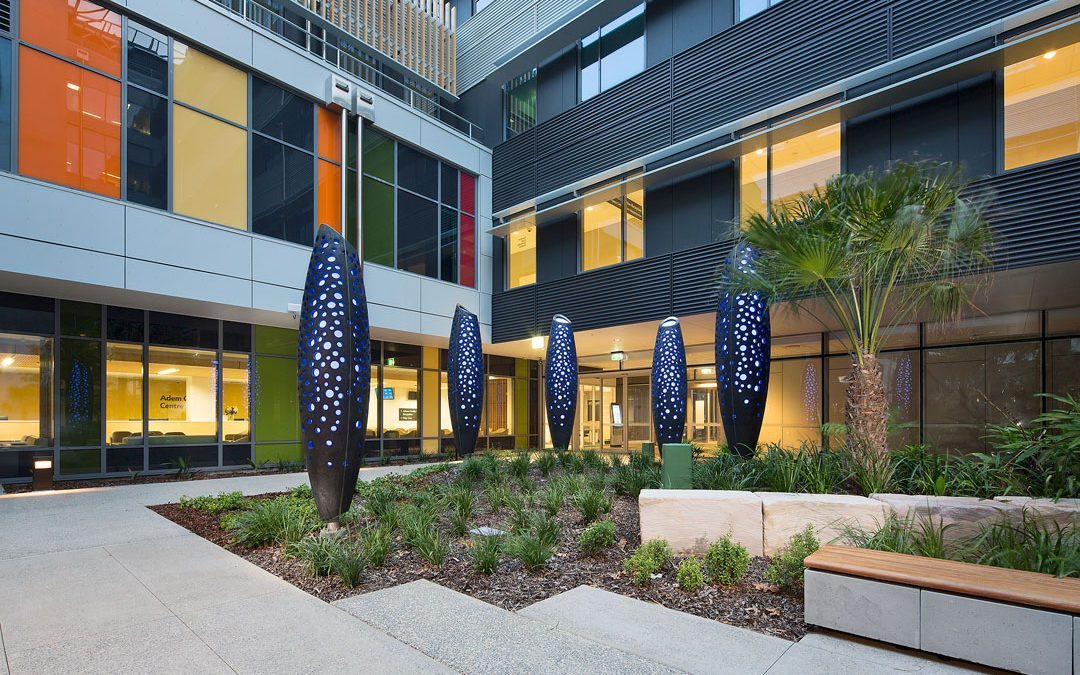 After almost seven years of planning, design and construction, the newly completed Sunshine Coast University Hospital (SCUH) is set to impress, with some of the most innovative, sustainable and functional spaces seen in Australia.
read more
Chesapeake Bay Foundation's (CBF) Brock Environmental Center in Virginia Beach, Va. Photo: © Dave Chance Photography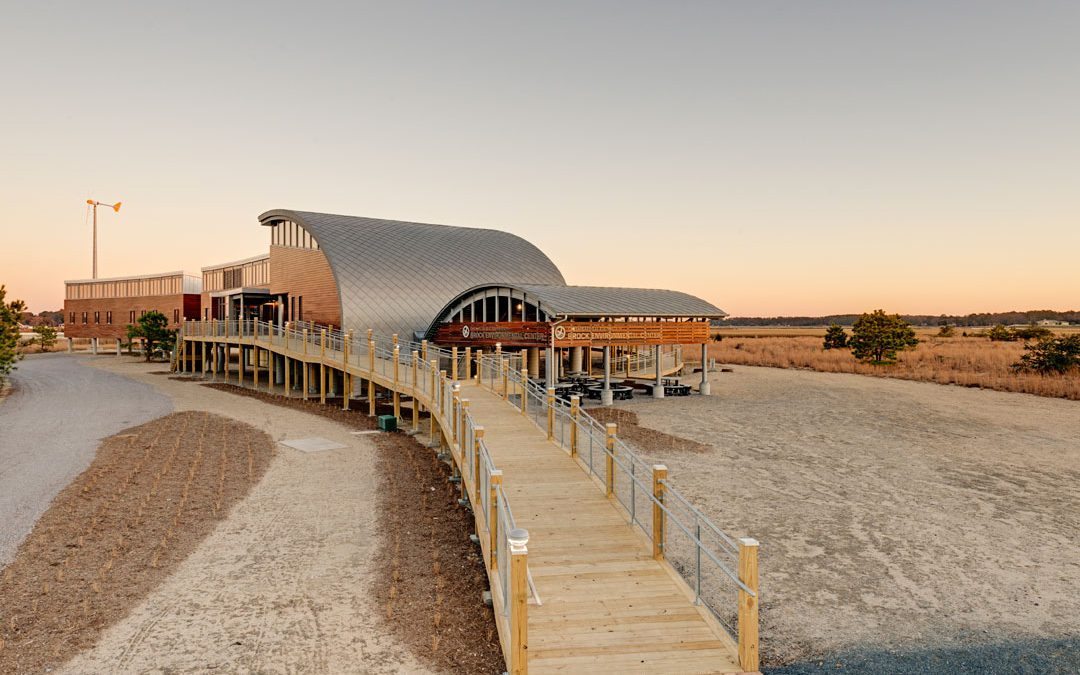 Designed by SmithGroupJJR, one of the largest architecture firms in the U.S., the Center was built to showcase technologies and building products that contribute to net-zero energy, water, and waste. According to project manager and design architect Greg Mella, FAIA, LEED AP, preference was given to natural materials, such as cypress, to reinforce a sense of place.
read more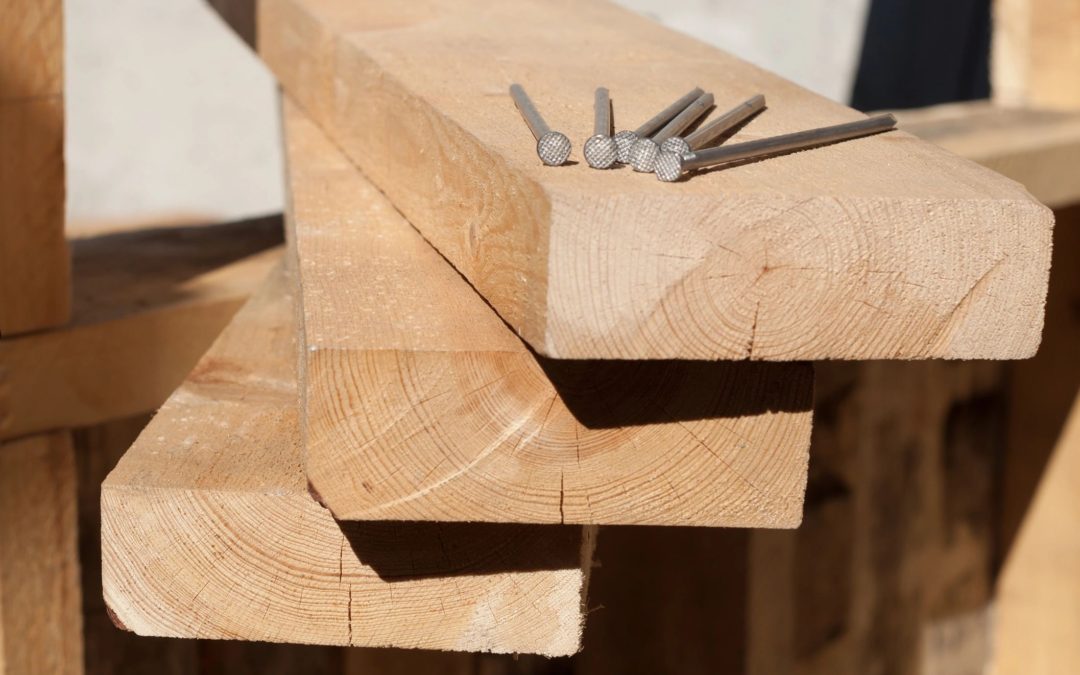 The Binational Softwood Lumber Council has released the Nail-Laminated Timber (NLT) U.S. Design and Construction Guide, a first-of-its-kind manual for the U.S. design and construction community.
read more
Institutional Wood Design – Large: Patkau Architects, represented by: Patricia and John Patkau, Vancouver – Audain Art Museum, Whistler. Courtesy of Wood WORKS! BC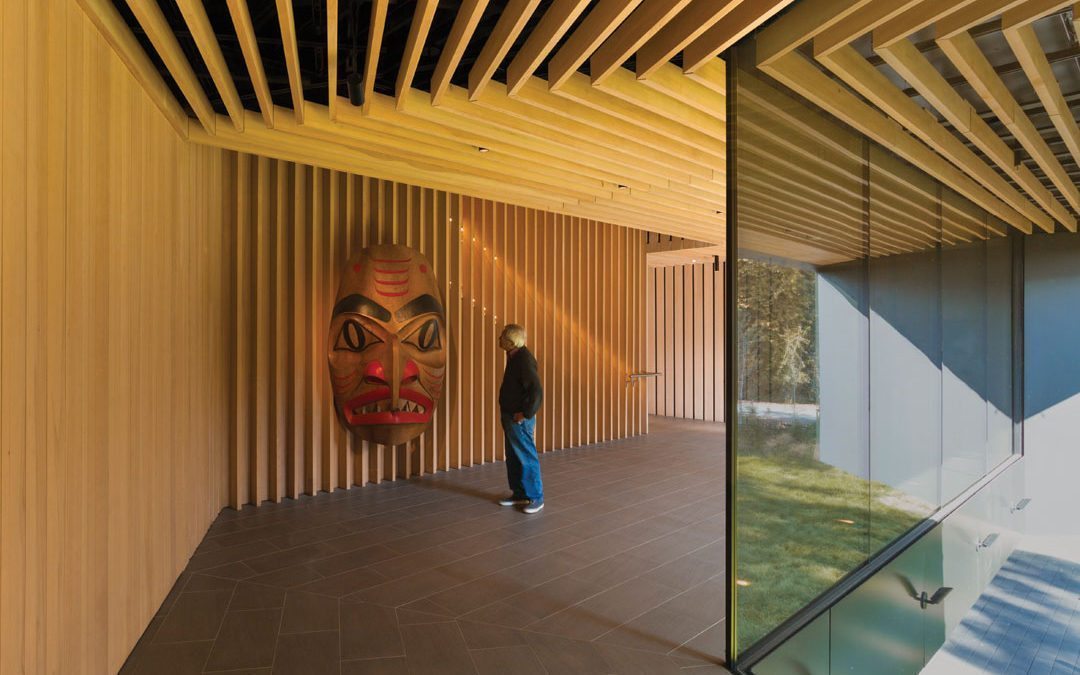 Excellence in contemporary design and building with wood was celebrated March 6, 2017 in Vancouver at the Wood Design Awards in B.C. More than 400 distinguished design and building professionals gathered for the 13th annual event at the Vancouver Convention Centre (West), including architects, structural engineers, project teams, local government, industry sponsors and guests. Winners and nominees of the Wood WORKS! BC 2017 Wood Design Awards were honoured and recognized for their leadership and innovation in structural and architectural wood use.
read more
Östermalm's temporary market hall, Stockholm. Photographer: Felix Gerlach. Architecture firm: Tengbom.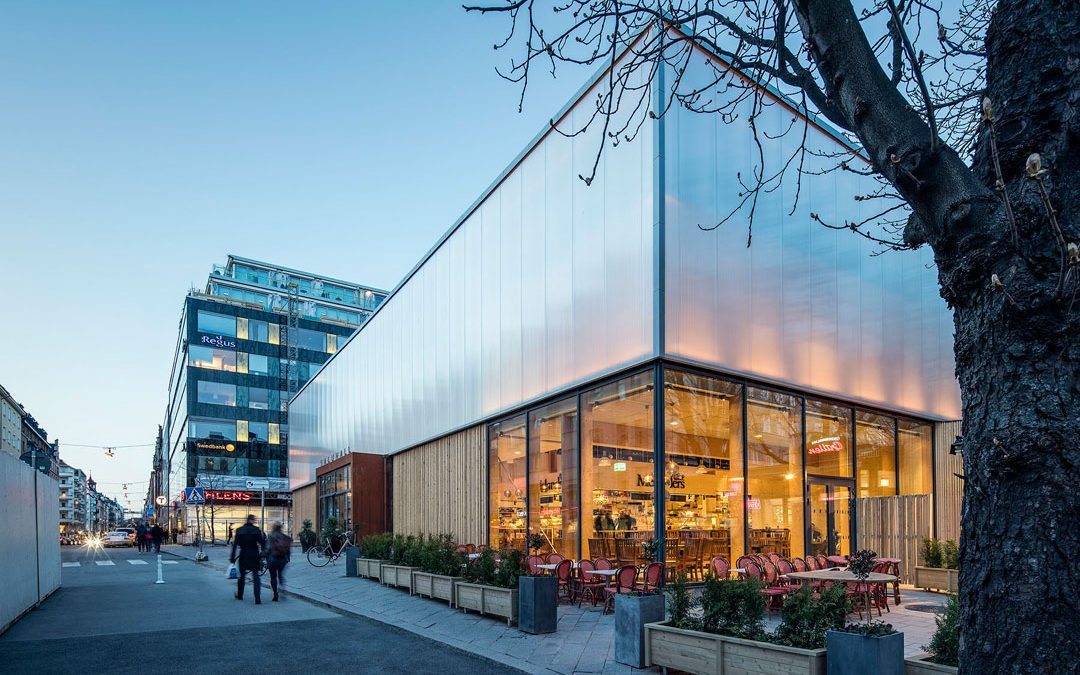 The architectural agency Tengbom saw the potential in the exceptional circumstances. As part of the refurbishment project, they designed the concept of a temporary, modular wooden building that could built alongside the old hall. Tengbom wanted to promote sustainable construction, and Kerto LVL was the ideal choice for that.
read more
Washington Fruit & Produce Co. Headquarters, Yakima, Wash. Credit: Kevin Scott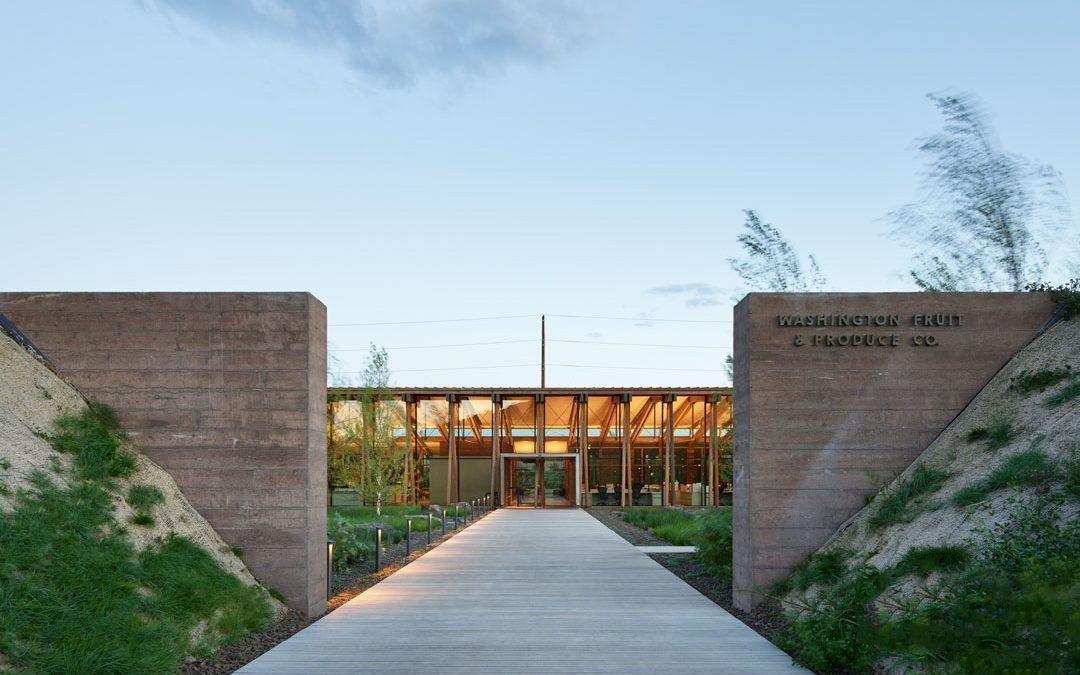 Surrounded by the world's most high-tech fruit packing warehouses, the 16,500-square-foot Washington Fruit & Produce Co. headquarters is conceived as an oasis amidst a sea of concrete and low-lying brush landscape. Tucked behind landforms and site walls, this courtyard-focused office complex provides a refuge from the noise and activity of the industrial processing yards nearby.
read more
New headquarters of Live Oak Bank in Wilmington, N.C. Photo: © Mark Herboth Photography LLC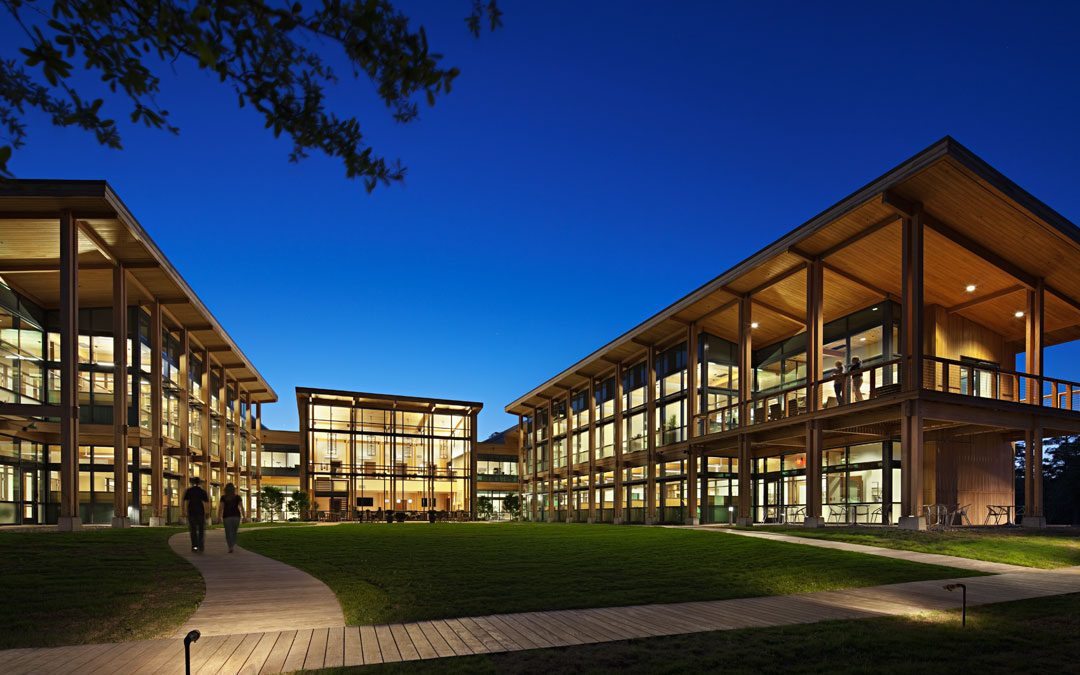 The new headquarters of Live Oak Bank in Wilmington, North Carolina, is a stunning reflection of the institution's attentiveness to the environment, its customers and the well-being of its employees. With views of tall trees, a pond and an occasional coyote, it's an employee's dream workplace. Couple that with the use of locally sourced cypress and the U-shaped building looks more like a recreational lodge than a bank!
read more
UMass Design Building. Courtesy of Leers Weinzapfel Associates. Photo: ©Albert Vecerka/Esto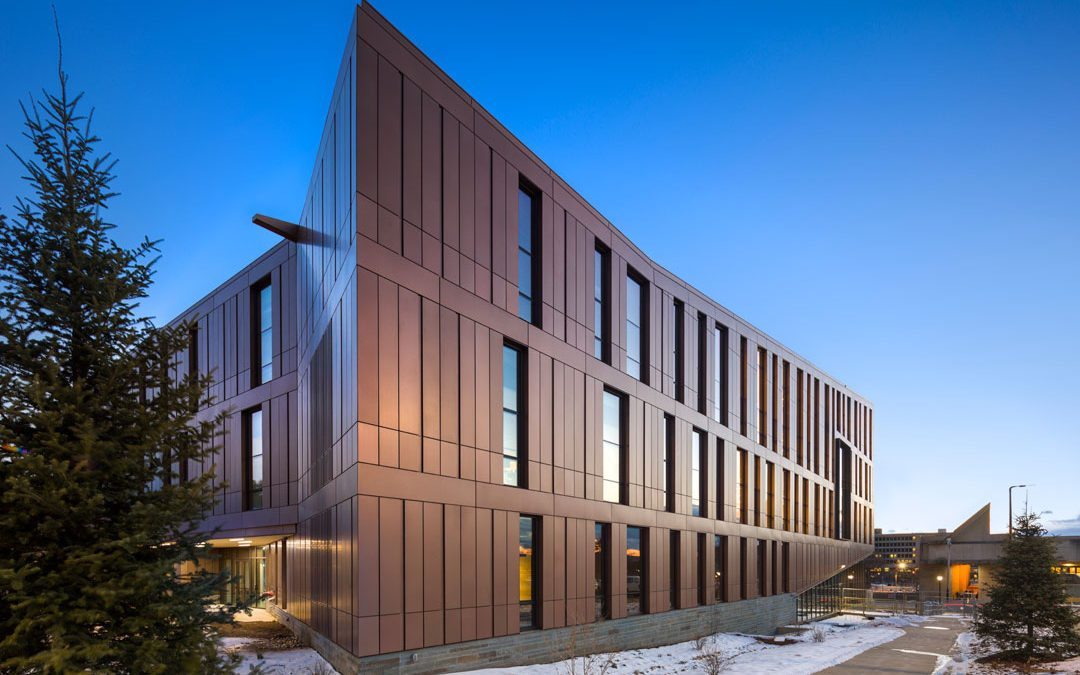 Over the past several years, there has been a rise in mass timber construction around the world, demonstrating the strength, stability, and design flexibility of next-generation lumber technologies. To help inform architects, engineers, developers, industry professionals, students and interested parties, reThink Wood has launched the reThink Wood Research Library to serve as the go-to industry resource for those seeking information on the latest advancements in wood's performance and advantages in the built environment.
read more
WAVE, Beirut, Lebanon. Credit: Michel Abboud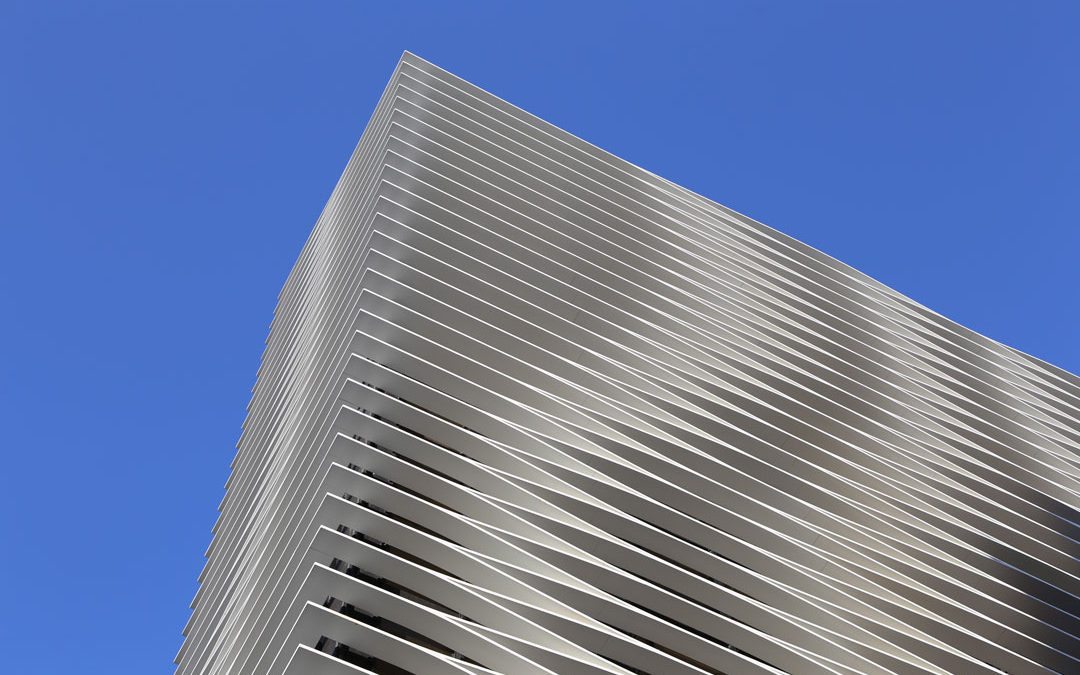 While SOMA is renowned for double skin projects, WAVE wears its second skin out of necessity due to location and exposure: the longer site edge faces south and the shorter one faces west and demands that one extremely important and problematic issue be solved in terms of solar exposure and heat. A unique identity was created through this second layer skin or sunscreen.
read more
Vaslpar's Fluropon® Classic II coatings featured on T-Mobile Arena, Las Vegas. Credit: J. Rick Martin Photography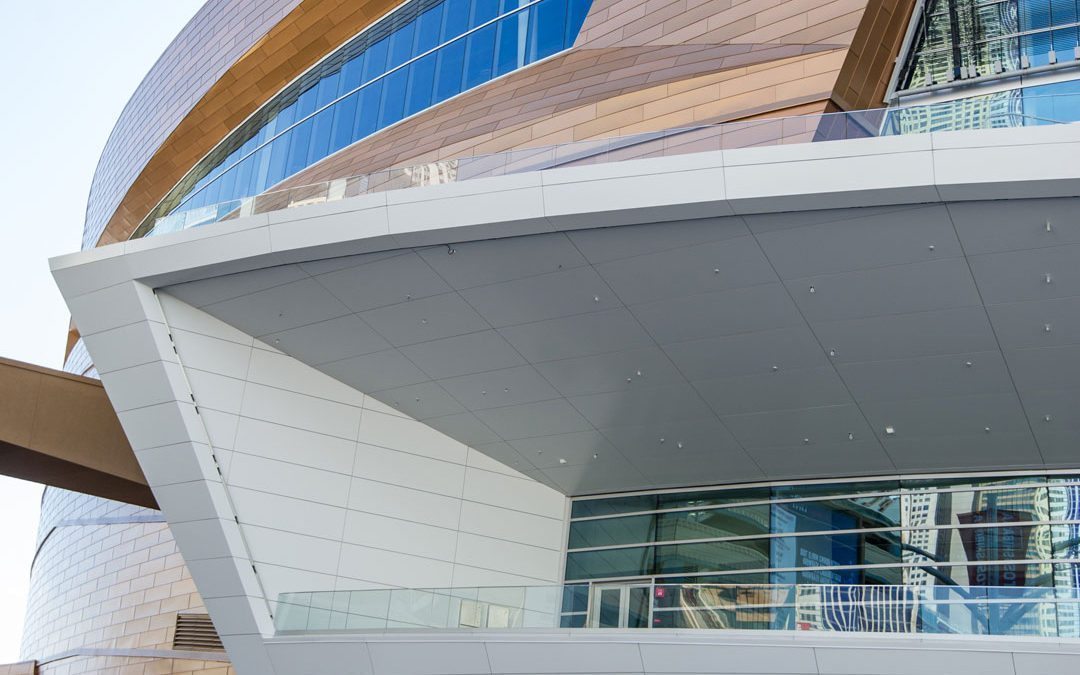 "The T-Mobile Arena façade and overall exterior turned out to be exactly what our vision was from the outset," said Dan Quinn, General Manager of T-Mobile Arena. "Our colleagues at Valspar did a sensational job with the exterior coating for the venue and we look forward to working with them on future projects."
read more
Georgia State University College of Law. Photo: Chuck Choi. Courtesy of YKK AP America Inc.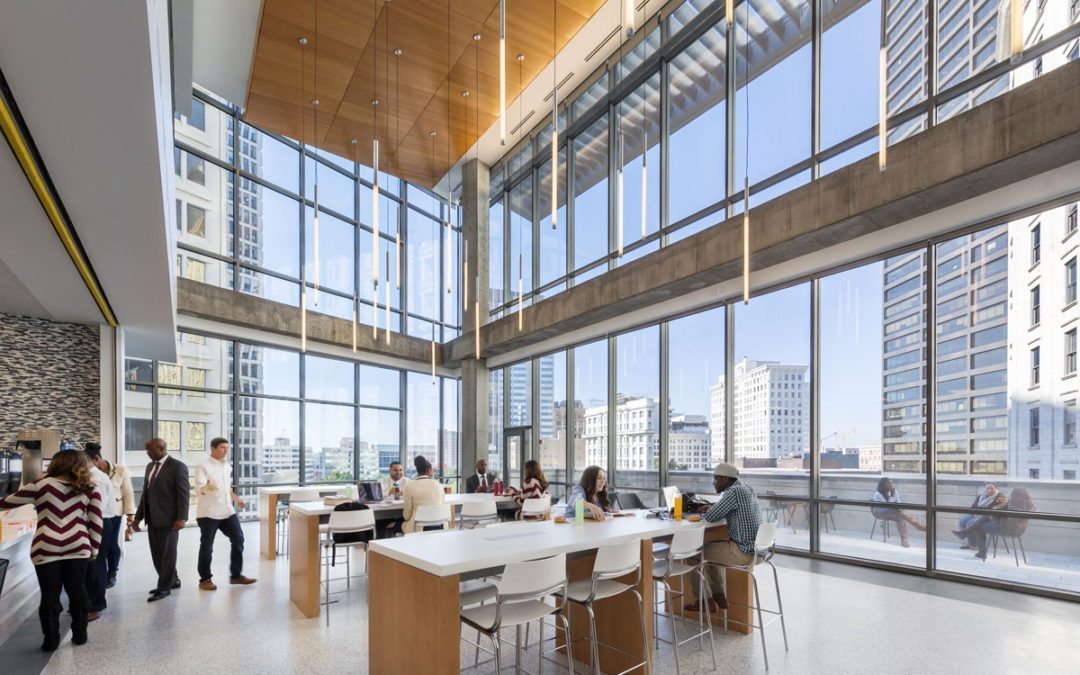 Beyond thermal performance metrics, Technoform Bautec's insulating profiles also can contribute to building teams' wellness and sustainable project goals, such as the daylighting and material health ingredient criteria detailed in the U.S. Green Building Council's LEED® v4.
read more
Blue Water Convention Center with Tubelite's curtainwall systems. Photo courtesy of Blue Water Convention Center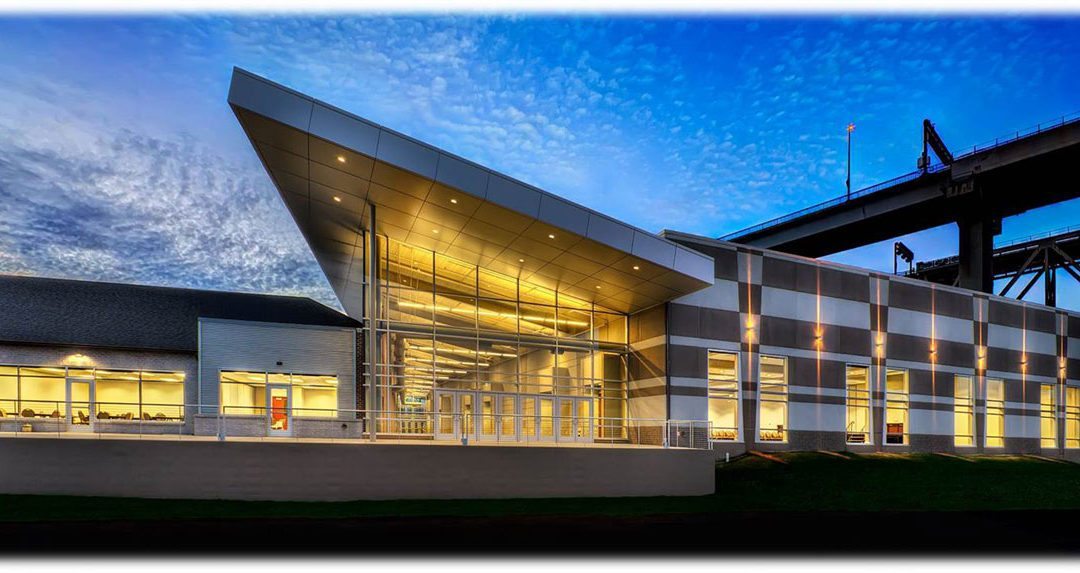 The curtainwall can withstand winds of up to 90 miles per hour, meeting the specified performance design criteria for the climate and location. According to Seth Horton, PE, project manager with architecture and engineering firm Progressive AE, managing solar heat gain was a key consideration when determining use of the curtainwall. Tubelite's curtainwall features a low-e glass with a solar heat-gain coefficient of 0.38 to allow for more natural light, while keeping the convention goers comfortable in all seasons.
read more
Embry-Riddle Aeronautical University, Daytona Beach campus, New Student Residence Hall. Tubelite Inc. provided window, curtainwall, storefront and entrance systems, and an airfoil fin. Photo: Charles LeRette Photography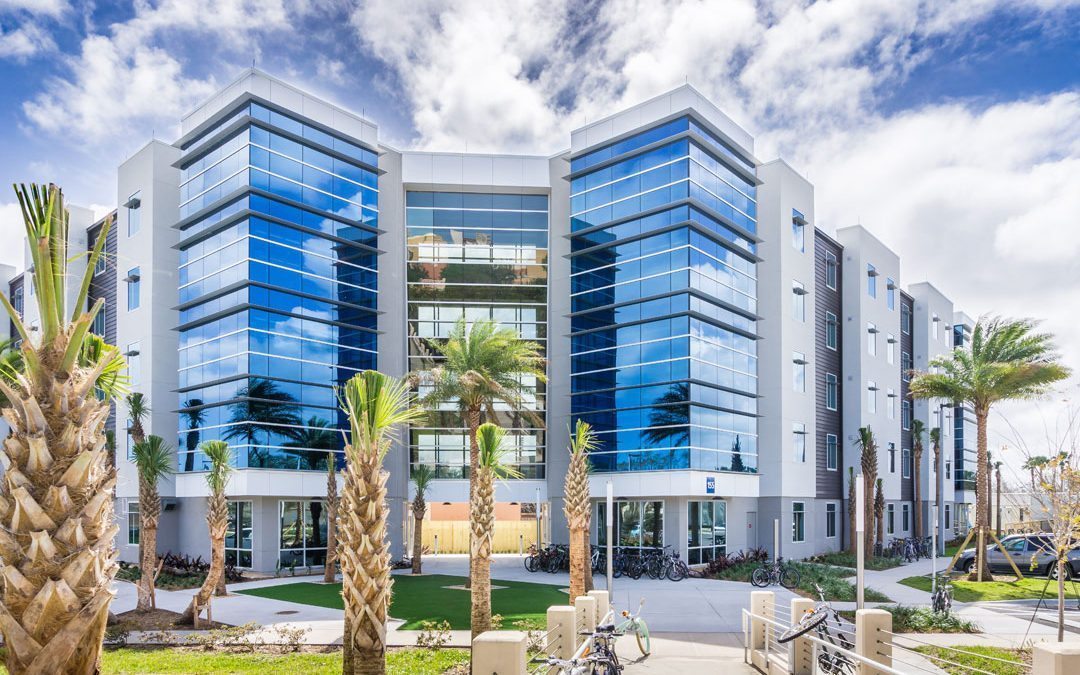 Embry-Riddle Aeronautical University's newest 650-bed student residence hall opened in January on its Daytona Beach, Florida campus. The new $25 million, 145,000-square-foot facility designed by PQH Group showcases an ultra-modern look, natural light, campus views, and comfortable living and learning environment. Contributing to these goals, Tubelite Inc. provided window, curtainwall, storefront and entrance systems, and an airfoil fin, to meet the project's required aesthetic, sustainability and performance specifications.
read more
Noteworthy news and projects
2017 COTE Top Ten Award recipeient: Stanford University Central Energy Facility, Stanford, Calif. ZGF Architects LLP. Photo: Robert Canfield Photography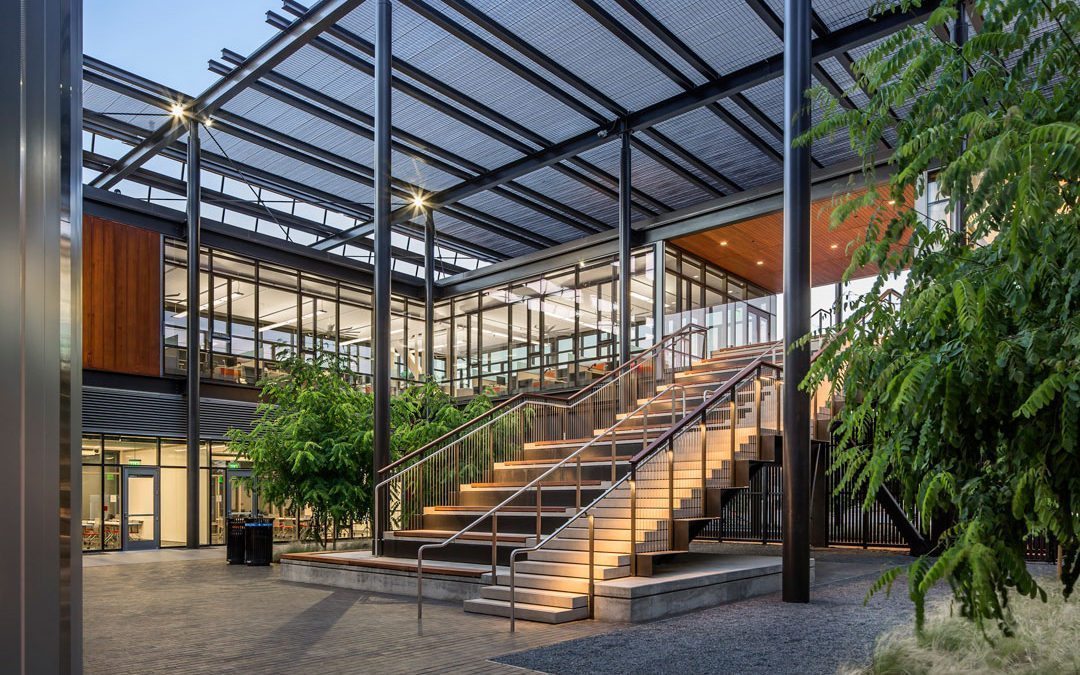 The American Institute of Architects (AIA) Committee on the Environment (COTE) last month selected this year's recipients of the Top Ten Awards, the industry's premier program celebrating sustainable design excellence. For this year, COTE substantially revised its Measures of Sustainable Design, the criteria judges use to evaluate projects. New topics include impact on health, wellness, and economy.
read more
UCI Mesa Court. Photo Credit: Bruce Damonte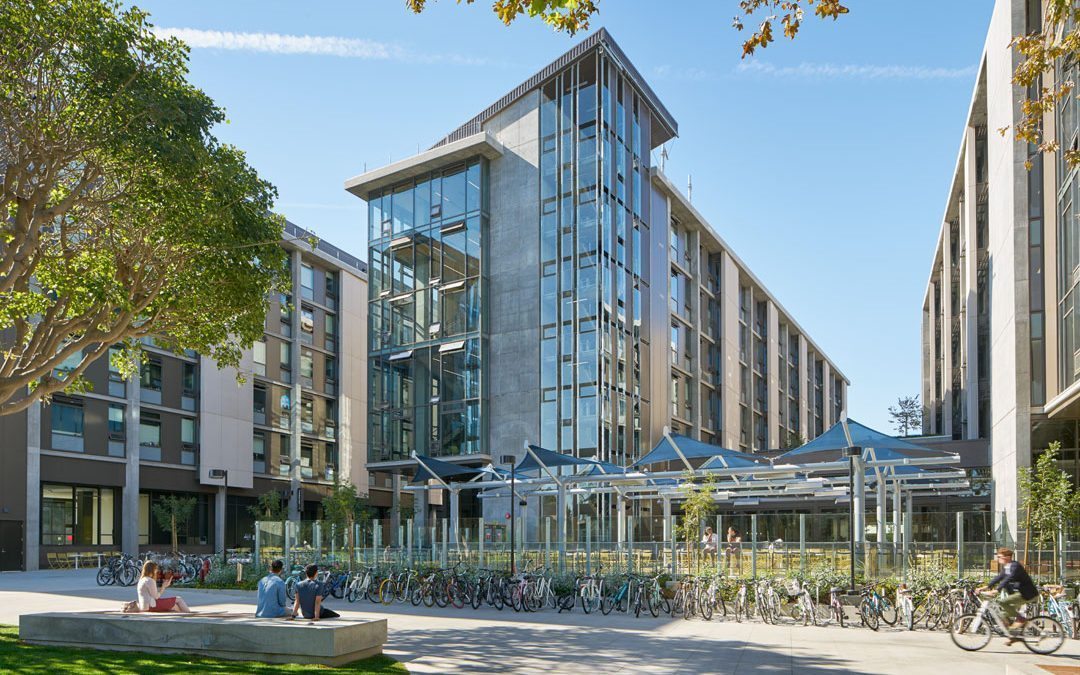 Hensel Phelps was recognized with three regional design-build project/team awards at the Design-Build Institute of America (DBIA) Western Pacific Region (WPR) 11th Annual Awards Banquet and 1st Annual Regional Conference at the Westin Hotel in Pasadena, California.
read more
Austin's most recognizable architectural icon located in the center of Downtown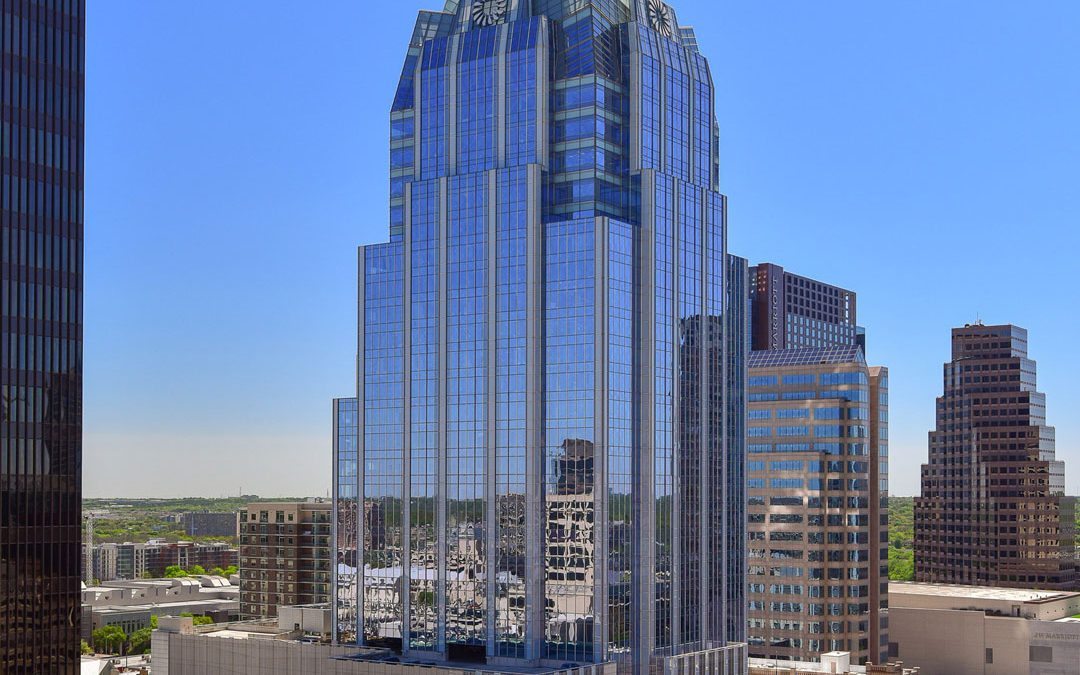 Endeavor Real Estate Group announced today that its Frost Bank Tower has been named Winner of Outstanding Building of the Year (TOBY®) for the Southwest region. The TOBY Award is presented by the Building Owners and Managers Association (BOMA), and is the most prestigious and comprehensive program of its kind in the commercial real estate industry, recognizing quality in buildings and rewarding excellence in building management.
read more
Siegel & Strain Architects received an AIA San Francisco Community Alliance Award, the Firm Achievement Award, given in recognition of "outstanding contributions to the community, advancement of the profession, and for producing distinguished architecture." Portola Valley Town Center Portola Valley, Calif. Siegel & Strain Architects. Photo: César Rubio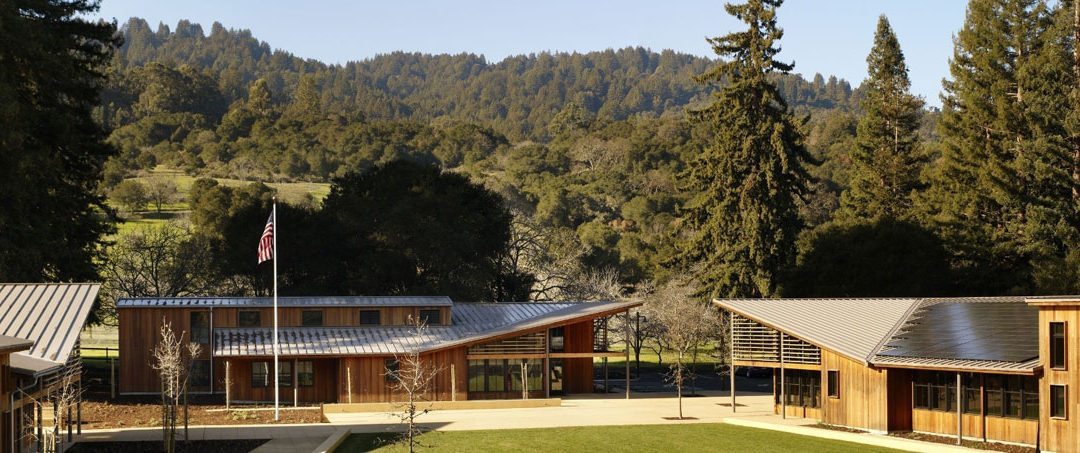 Siegel & Strain Architects is featured in the recently published American Institute of Architects Commitment on the Environment (COTE) Report, "The Habits of High-Performance Firms." According to Mary Ann Lazarus, AIA COTE Chair, the Report is an overview of the key firm characteristics that drive success across frequent COTE Top Ten winners, including Siegel & Strain. The report offers insights from Siegel & Strain as well as other High-Performance Firms. States Lazarus, "These findings are valuable for any firm and are especially important now with AIA's commitment to achieving a more equitable, sustainable, healthy, and resilient built environment."
read more
THE MAIN MUSEUM OF LOS ANGELES ART. Los Angeles, California | 2015. Architects: Tom Wiscombe Architecture. Photographs Courtesy of the Architect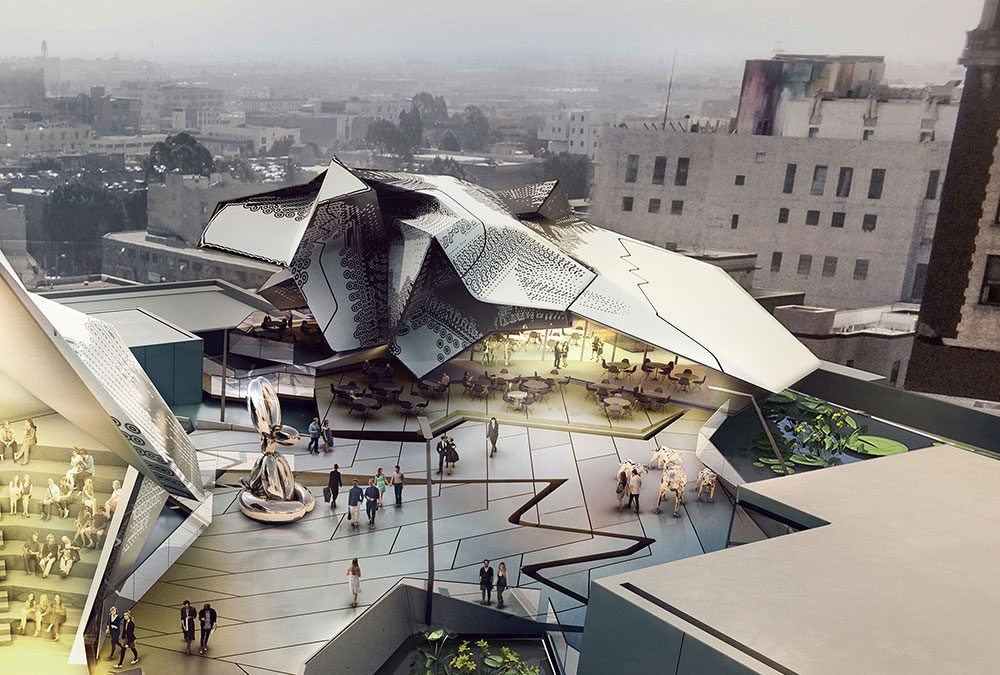 79 shortlisted buildings have won the prestigious 2017 American Architecture Awards® for the best new buildings designed and constructed by American architects in the U.S. and abroad and by international architects for buildings designed and built in the United States.
read more
American Enterprise Group National Headquarters Renovation, Des Moines, Iowa. Photo: © Nick Merrick, Hedrich Blessing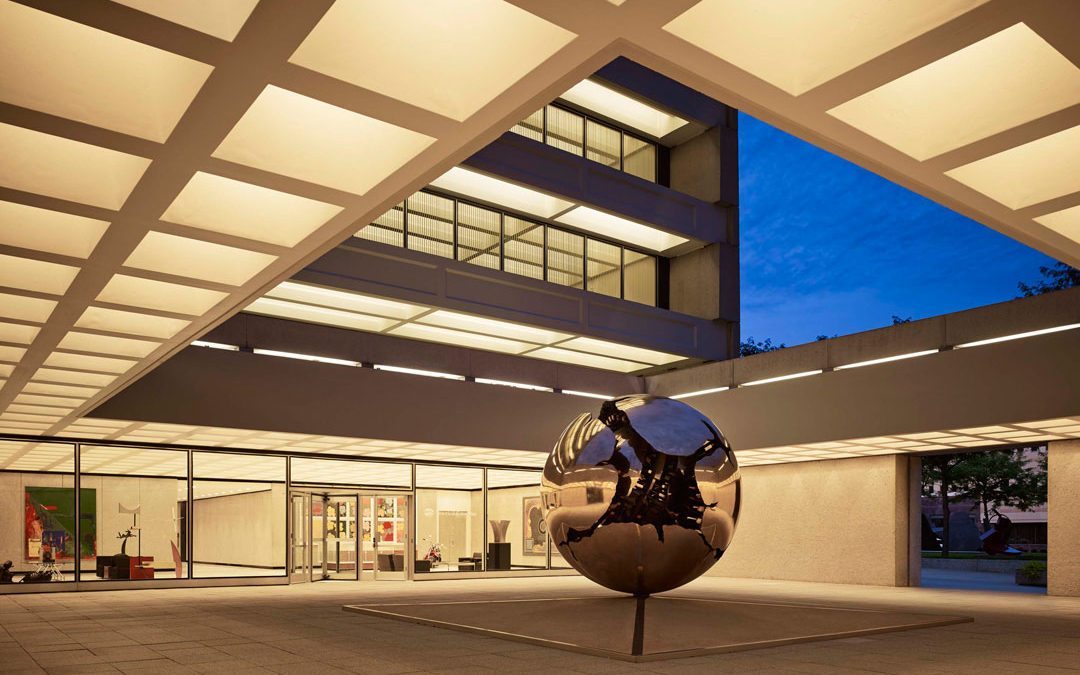 The Chicago Athenaeum and the European Centre of Architecture Art Design and Urban Studies, March 27, named its American Architecture Awards for 2017. Three BNIM projects were among the 79 entries receiving recognition: The Pacific Center Campus Development Amenities Building, American Enterprise Group National Headquarters Renovation and the Iowa Visual Arts Building (in collaboration with Steven Holl Associates).
read more
2017 Grand Jury Award Winner: University of Pennsylvania's Pennovation Center. Pennovation Center, 3401 Grays Ferry Avenue, Philadelphia, PA. Project owner: University of Pennsylvania. Project team: University of Pennsylvania, Hollwich Kushner and KSS Architects.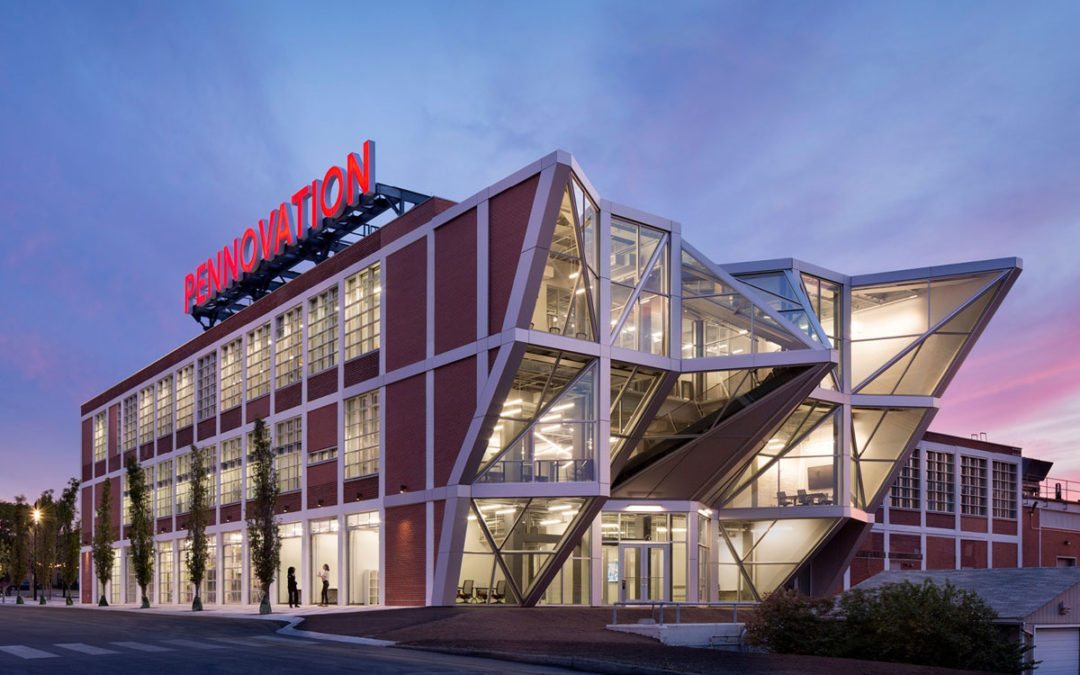 The Preservation Alliance for Greater Philadelphia is pleased to announce the winners of the 2017 Preservation Achievement Awards, including individuals, organizations, structures, and spaces that determine the region's unique character. The 24th annual Awards will be presented on the evening of June 7th at Vie on North Broad Street in Philadelphia.
read more
Edith Green-Wendell Wyatt Federal Building, Portland, Ore. Photo: © Brett Drury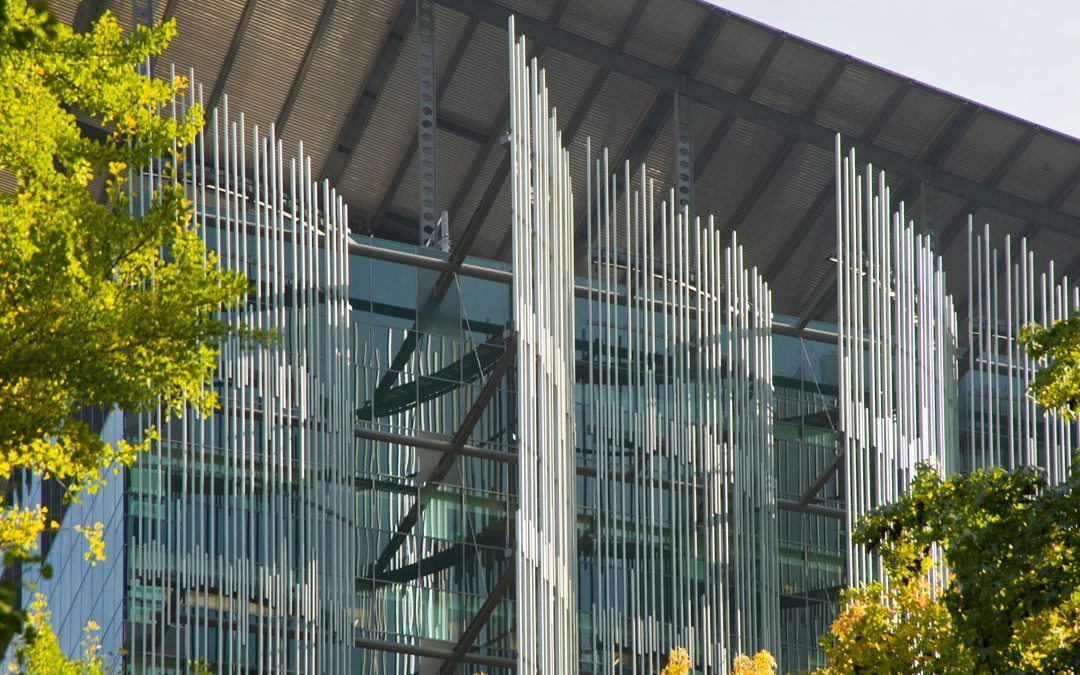 Called a "cornerstone of the federal government's green building portfolio," the EGWW Federal Building, constructed in 1974, is now sheathed in a high-performance skin of shading elements and reflecting aluminum reeds and panels fabricated with Duranar coatings in bright silver, bright white and pewter colors.
read more
University of Pennsylvania, New College House, Philadelphia. Photo: © Jeffrey Totaro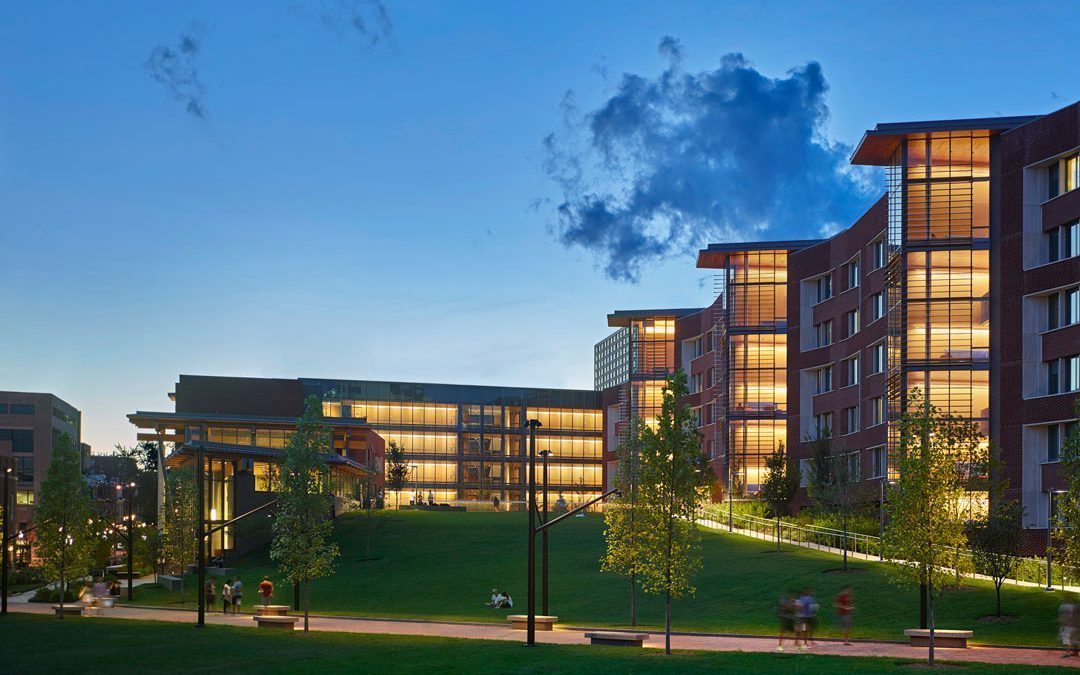 Philadelphia-based Bohlin Cywinski Jackson (BCJ) designed the 198,000-square-foot building to reflect the architecture of older buildings on campus by using traditional building materials, such as brick and limestone. However, New College House features significantly more glass to provide natural daylighting, according to Dana Reed, project manager and senior associate at BCJ.
read more
The Chrysalis at Merriweather Park at Symphony Woods, Columbia, MD. Photo ©: MARC FORNES / THEVERYMANY. Architect of Record: Living Design Lab. Parametric Architect: MARC FORNES / THEVERYMANY. Engineering: Arup.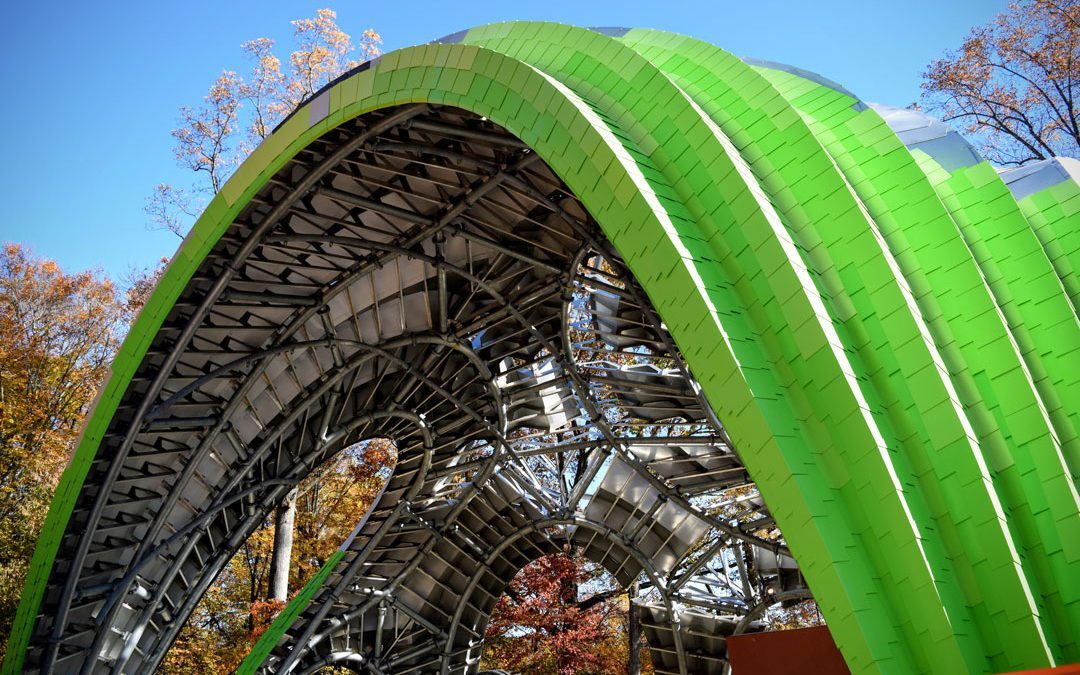 Arup addressed an unusual variety of challenges in bringing Chrysalis from concept to construction. Using 3D modeling, the firm evaluated the siting of the pavilion to optimize sightlines for the audience. Extensive wind tunnel tests provided critical information for the design of the structure's galvanized steel frame, which, since it's exposed to the elements, had to be both beautiful and robust. Acoustic studies explored the impact of sound both within and beyond the building. Tunable LED lighting was designed to animate the structure, and emphasize its fluid, organic form.
read more
Credit: Gregg Shupe Photography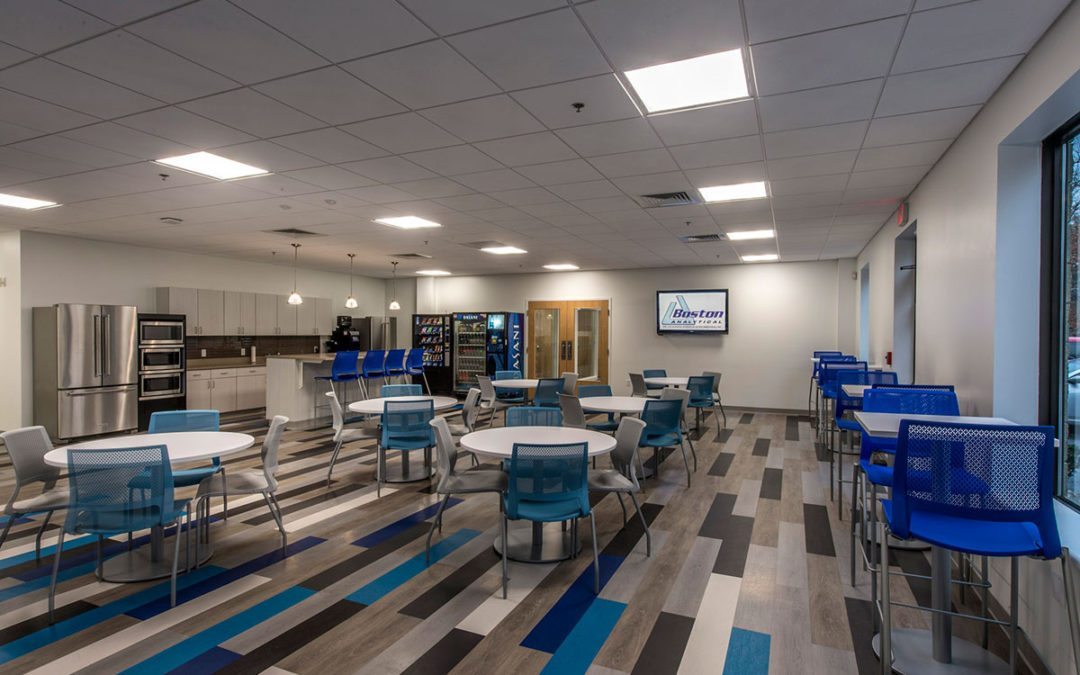 Margulies Perruzzi Architects (MPA) announced yesterday the completion of a new 30,000 SF laboratory and office facility for Boston Analytical, the life sciences division of Alpha Analytical. Located in Salem, N.H., Boston Analytical's new and expanded space houses high-tech chemistry and microbiology laboratories equipped with the most sophisticated and up-to-date analytical testing equipment.
read more
Hyatt Regency in downtown Seattle. Credit: LMN Architects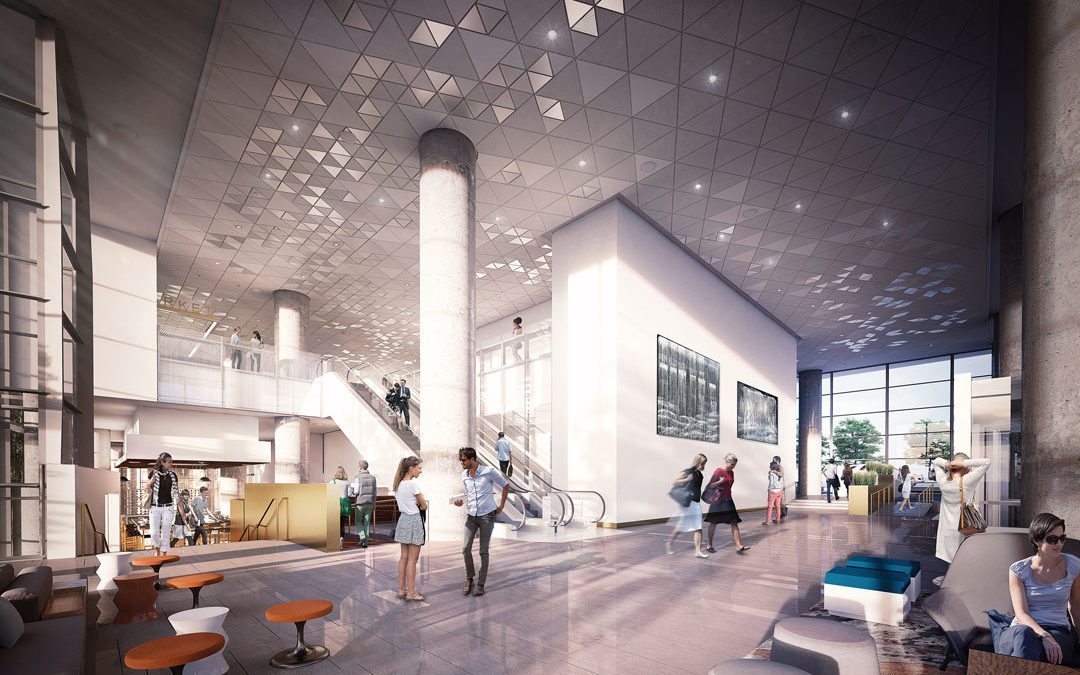 LMN Architects announces the topping out of the building podium for the new Hyatt Regency in downtown Seattle.
read more
Destination Medical Center (DMC) Discovery Square development in Rochester, Minn. Credit: RSP Architects and HOK.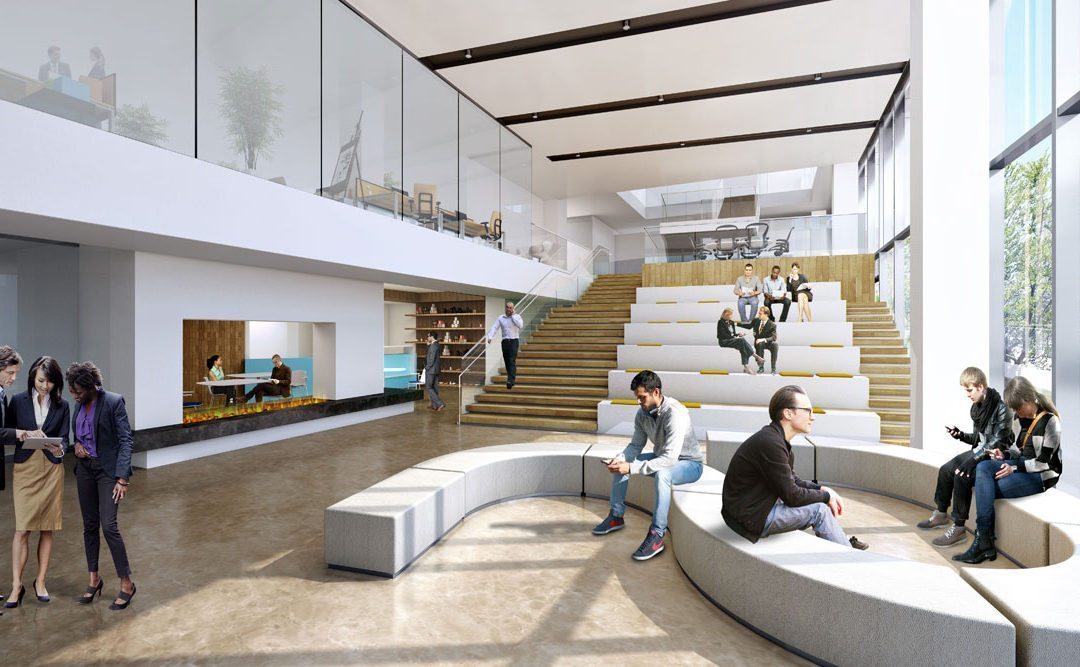 Designed by the team of RSP Architects and HOK, the new building will enhance connections and enable collaboration among tenants to share ideas and test and build new products. Its design will help tenants accelerate the translation of the most promising health-related therapies and technologies to meet the unmet needs of patients and bring solutions to patients sooner.
read more
Arena Sports, Mill Creek, Wash. Credit: MG2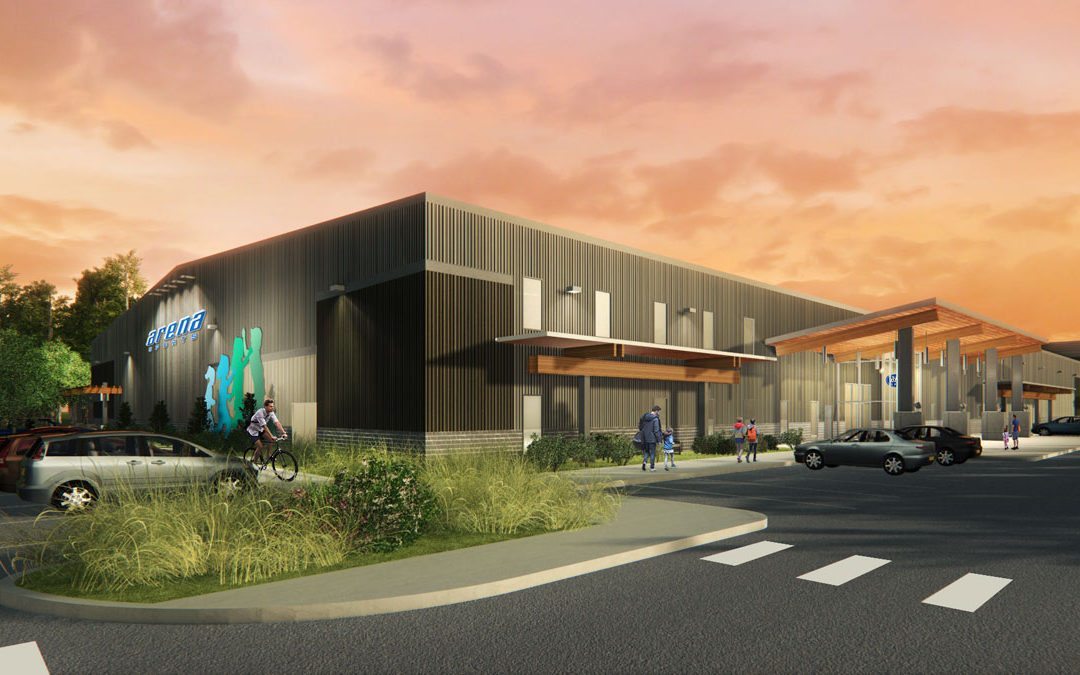 "We're honored to unveil the design direction and vision for the new Arena Sports location," says MG2 CEO Mitch Smith. "The building is designed to be a soccer-first facility, while also providing a lively 'off the field' experience for guests. In that way, the space becomes a year-round destination both for sports and entertainment."
read more
Rendering of Rocky Hill Veterans Housing, developed by Community Development Partners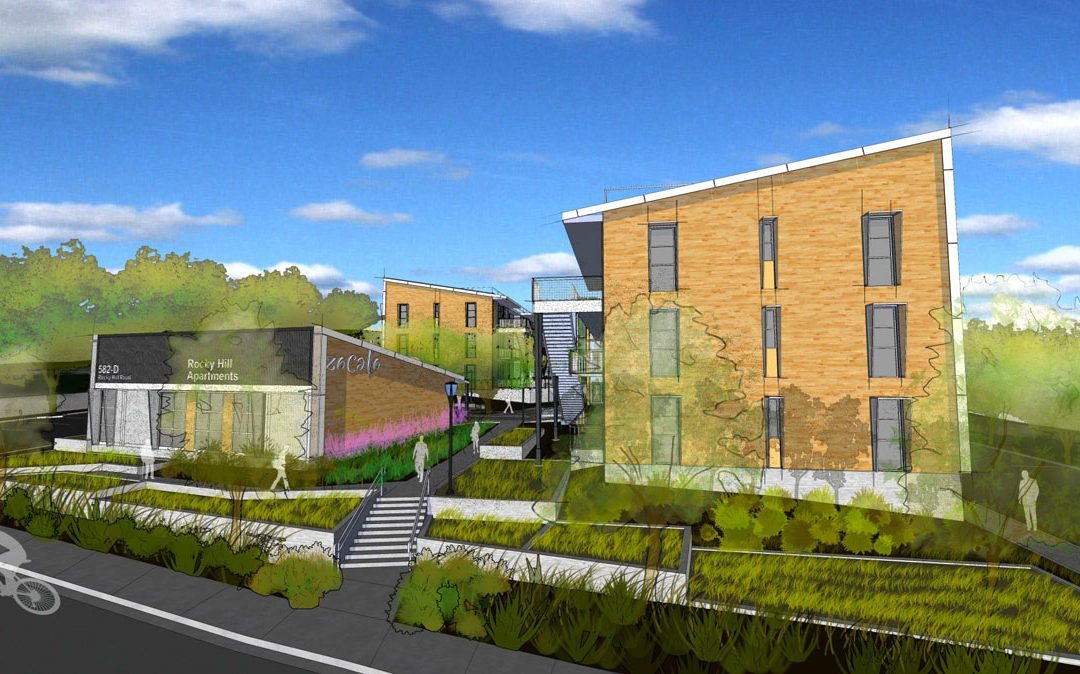 Community Development Partners is pleased to announce that the groundbreaking for Rocky Hill Veterans Housing is set for April 7, 2017 at 11am. As one of the only new affordable developments targeting veterans in Solano County, this $21-million project will provide much-needed housing for chronically homeless veterans, and low-income veterans and families.
read more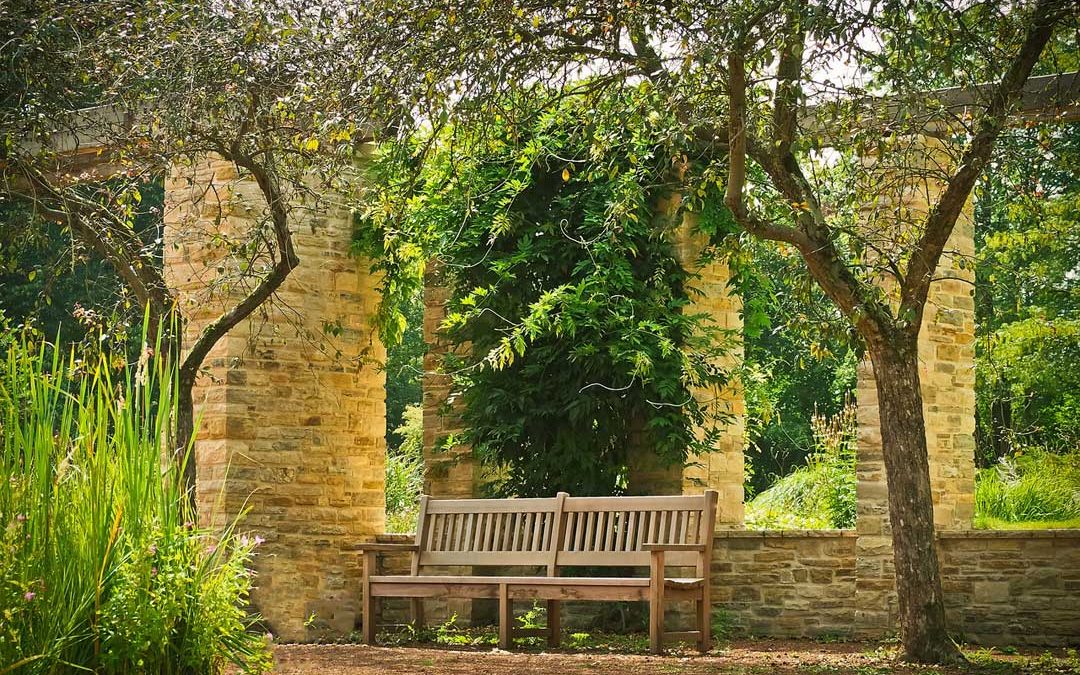 Business conditions flattened for landscape architecture firms during the first three months of 2017, according to the newest ASLA Business Quarterly survey. During the first quarter of this year, firms reported a dip in billable hours and hiring plans, while inquiries for new work picked up from the previous quarter.
read more
Village Nurseries Wholesale, LLC has launched a new Landscape Architect Design Group to better understand the plant needs and requirements for today's projects and further increase inventory availability when developing the plant list.
read more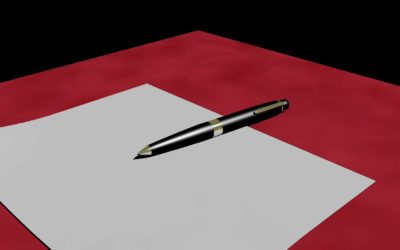 "Our recent actions include the May 15 submittal of a letter signed by nearly 2,000 landscape architects and other supporters urging EPA Administrator Scott Pruitt to change course and work to continue federal carbon reduction programs and regulations, fund scientific research and make it accessible to the American people, and honor the United States' commitment to the Paris Agreement."
read more
"We are committed to bringing world-class architecture to Boston's Seaport – architecture that will stand the test of time. Together with the brilliant team at OMA, we will create a unique urban environment that advances Boston's innovation economy and celebrates great urban design," said Yanni Tsipis, Senior Vice President of Seaport at WS Development.
read more
"We are absolutely delighted to have Suzanne back onboard our team! Her knowledge and unique skillset are tremendous assets to the firm," said Richard Buchanan, AIA. "She has an appreciation of Philadelphia's historic suburbs and surroundings and shares the firm's desire to preserve the local heritage by designing buildings that complement those of the region."
read more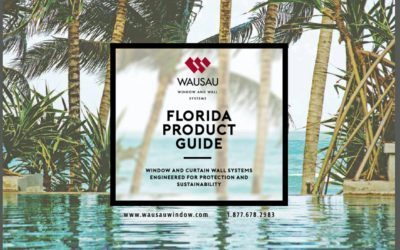 Detailed in Wausau's Florida Product Guide are its windows, window wall, curtainwall and accessories that meet or exceed the Florida Building Code, including those required in High Velocity Hurricane Zones.
read more
Shepley Bulfinch, a national architecture firm known for design excellence and innovation with offices in Boston, Houston and Phoenix, is pleased to announce that it has been selected to conduct a feasibility study for an Integrated Behavioral Science Complex at Loyola University Maryland in Baltimore, Maryland.
read more
"Knowing the direct impact I've experienced with seniors, just through the basics of design, fuels my passion for improving the lives of people who mean the most to us. I made the decision to step away and develop my own design firm to help break away from the traditional thinking of senior living design and how it's delivered to our market. My goal is to re-invent the process and reach out to a larger scope of communities & developers who need our services," said President Keri Moore-Muñiz.
read more
Helix Steel has been reinforcing concrete with Twisted Steel Micro Rebar (TSMR), globally, for over 16 years.  In that time, we have accumulated a vast amount of knowledge on the various aspects pertaining to reinforcing a concrete structure.  This information has been assimilated into training modules and published online for our partners and end users.
read more
Arup announces the 2017 Doggerel Writing Contest. Participants are invited to describe an under-celebrated idea that holds great potential to shape better cities. The proposed idea should have clear relevance to the relationship between design and the built environment. Submissions that explore various aspects of this relationship, whether technical, economic, or political, are welcome.
read more
"The new facility will provide a home for the ARTS@Spelman and will also house the school's expanding Department of Computer and Information Sciences and an interdisciplinary Innovation Lab. Studio Gang brings to the project a uniquely collaborative approach to design that aligns with our vision to provide a new and dynamic state-of-the-art learning environment that encourages not only disciplinary mastery in the arts and computer science, but provides a creative intersection among art, technology, science and other liberal arts."
read more
Margulies Perruzzi Architects (MPA) is proud to announce that Brittany Page, Associate IIDA, has joined the firm as a healthcare interior designer. In her new role, Brittany will provide design, technical detailing, and space planning services from concept development through construction documentation for MPA's healthcare clients.
read more
LPA creates energy-efficient environments in K-12 school and higher education spaces as well as health care, corporate and civic facilities. Among the strong talent pool in the region, the new Dallas office has plans for growth and recruitment in the region with a capacity of 50 employees.
read more
Architects, contractors and engineers aim to create buildings that are sustainable, aesthetically pleasing and durable. To accomplish this, they often turn to high-performance materials. During the AIA Conference on Architecture 2017, April 27-29, in Orlando, Florida, Covestro will showcase its broad portfolio of polycarbonates, polyurethanes and raw materials for coatings at booth #3751. Show attendees will have the opportunity to learn about these high-performance materials and see first-hand a variety of applications incorporating them. Here is a peek at what Covestro will have on display at AIA.
read more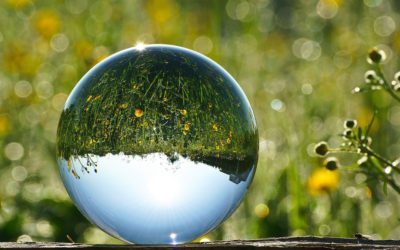 RBC and the NRC were able to determine the human resources benefits of building green by analyzing anonymous data on more than 40,000 RBC employees against information on more than 70 RBC office buildings. The results show that overall, green buildings have statistically higher employee job satisfaction, higher employee engagement and organizational commitment, and higher management-assessed performance.
read more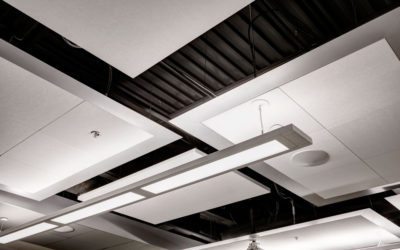 Infinity Perimeter Trim is factory-engineered using sturdy extruded aluminum. The metal contains no organic compounds to support mold and microbial growth, contains 100 percent recycled content and, at the end of its use as part of a ceiling system, it can be locally recycled.
read more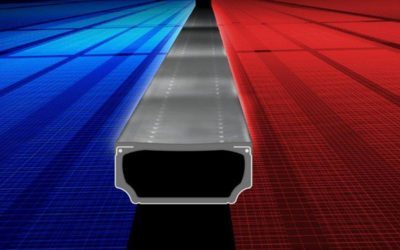 "Designed to meet both the increasing sizes of IGUs and the demanding thermal performance needs of the market, TGI-Spacer M is perfectly suited for commercial, industrial and residential building applications," said Brian Stephens, TGI market team member. "By reducing the heat transfer at the edge of glass, our Spacer M helps minimize the risk of condensation on the interior glass surface, and improve comfort to building occupants."
read more
Accella Polyurethane Systems announced April 12, that it has expanded its Tru-Motion™ Play Series products to include an expanded line of Aromatic binders for Pour in Place safety surfaces. These products have been developed to cover the wide range of climate conditions encountered in the United States.
read more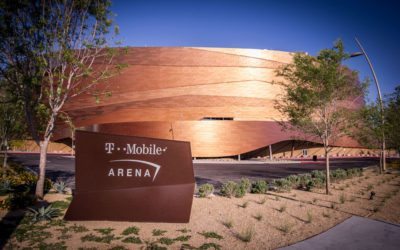 The Valspar Corporation's new campaign "Color Obsessed" matches real-world examples of Fluropon® architectural coatings with inspirational, colorful experiences from nature, architecture, interior design, fine art, fashion, food, music and more.
read more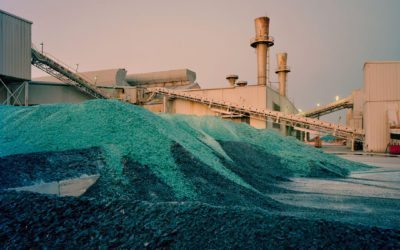 Vitro Glass and the city of Wichita Falls were recognized for a $1.9 million project that diverts treated non-potable wastewater from the city's Northside Wastewater Treatment Plant to seven glass-cooling towers operated by Vitro Glass, which has reduced potable water consumption at the facility by more than 50 million gallons per year.
read more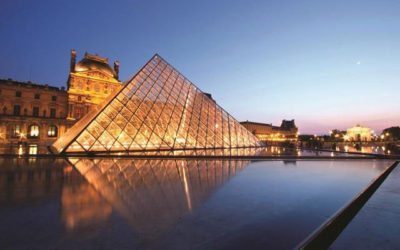 Brian Knapp, PPG director, coil and building products, said PPG chose the AIA Conference on Architecture to kick off the golden-anniversary celebration of Duranar coatings because of their sustained popularity with architects. "The list of architects who have specified Duranar coatings over the past 50 years includes many of the most famous and innovative practitioners," he said. "Today, we take for granted the ability to design durable, colorful curtain walls and storefronts, but a half-century ago, such designs were made possible only with the introduction of the first fluoropolymer products such as Duranar coatings."
read more