Healthcare design, flooring and concrete building materials
Special Feature: Ecodistricts
Cone Health Cancer Center. Incorporation of biophilic elements within scan rooms helps decrease blood pressure and anxiety levels. Courtesy of Little.
Cone Health Cancer Center. Incorporation of biophilic elements within scan rooms helps decrease blood pressure and anxiety levels. Courtesy of Little.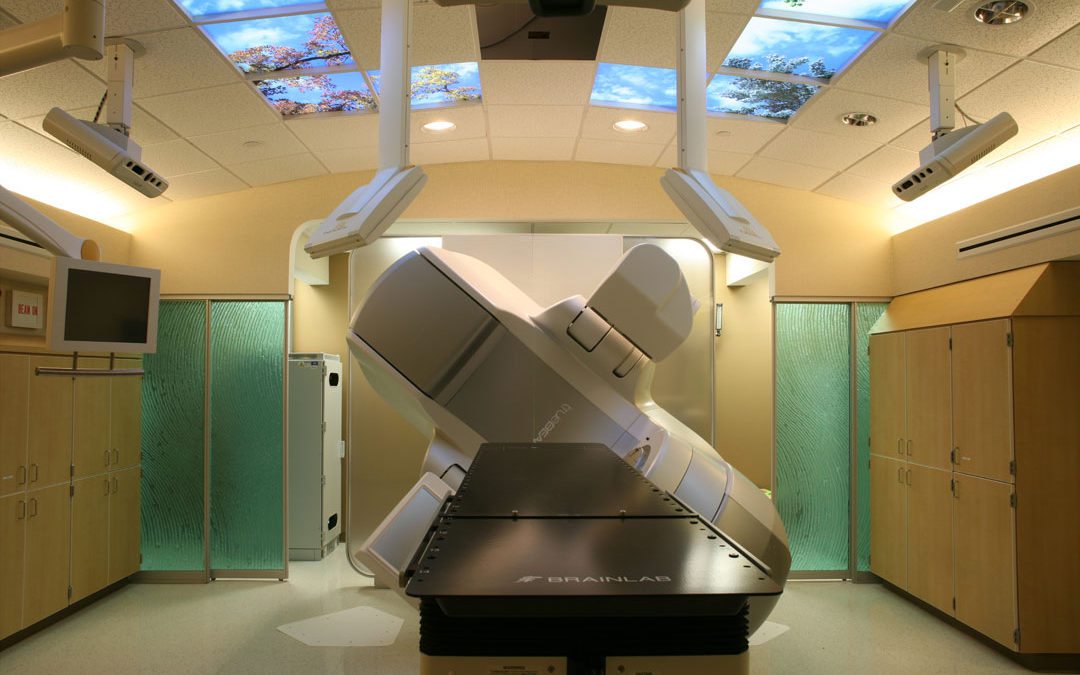 The changing landscape of healthcare in the U.S. is requiring hospital systems to develop and adopt new types of facilities and to reconsider both where and how they provide their services. This shift is inevitably leading to new opportunities for architects and interior designers as healthcare systems aim to differentiate themselves in a more competitive healthcare market.
read more
Roof Courtyard at Dell's Children's Hospital in Austin. Courtesy of Steven Peck.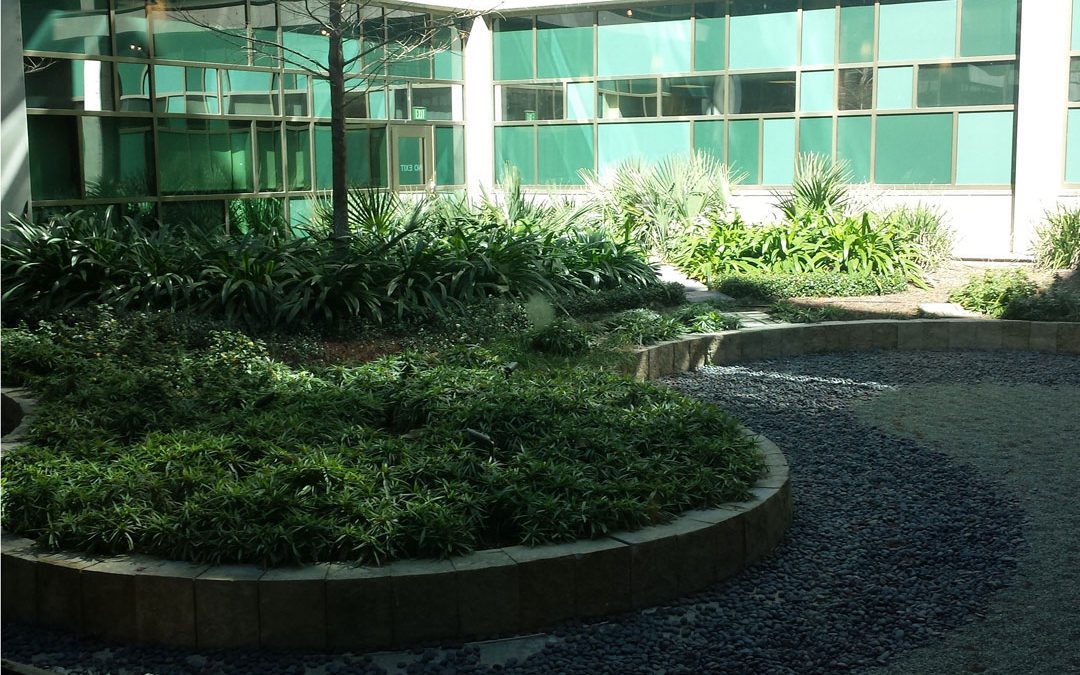 An Interview with Green Building Pioneer Gail Vittori. "By design, the integration of nature permeates the experience, from both inside and outside the hospital. This is accomplished through seven interior courtyards, a 3.5 acre interactive healing garden for patients, plant species that represent the diverse ecological zones from which the young patients come from and access to views of nature from almost everywhere within the hospital." — Gail Vittori
read more
SageGlass installation at Butler County Health Care Center in David City, Neb. Photo credit: SageGlass.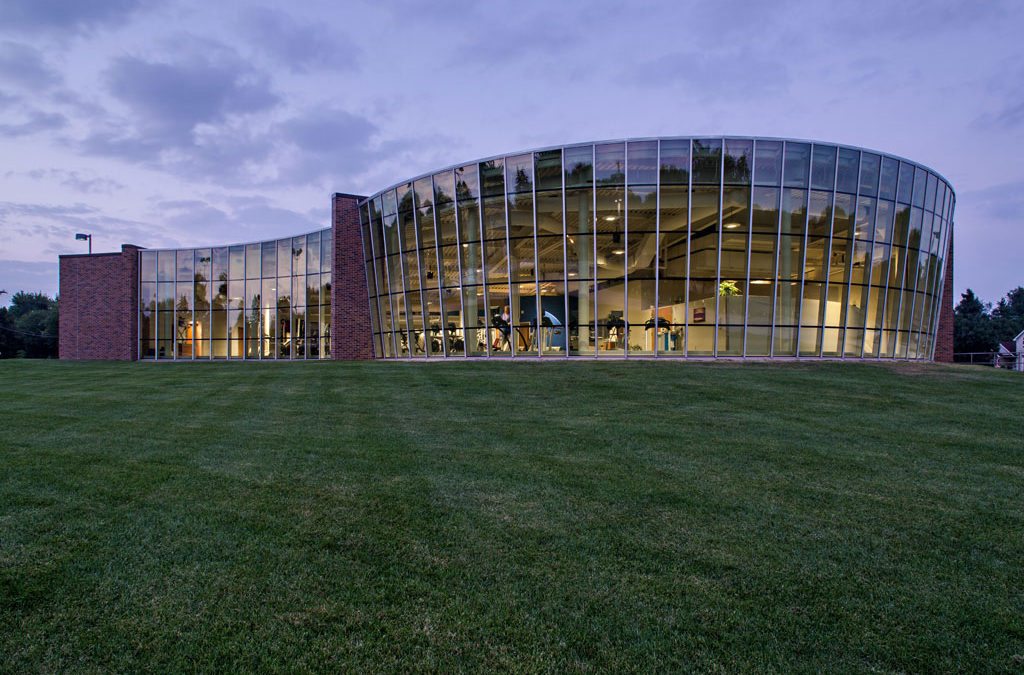 There has been a recent increase in dynamic glass installations in healthcare facilities to provide architects with a way to provide access to outdoor views and save energy without compromising the architect's aesthetic vision.
read more
Tin ceiling tile, modern light fixtures and high backed booths help give residents and their guests a chance to dine and visit in a coffee-shop environment at the Carillion at Boulder Creek. Photo credit: Fred J. Fuhrmeister for OZ Architecture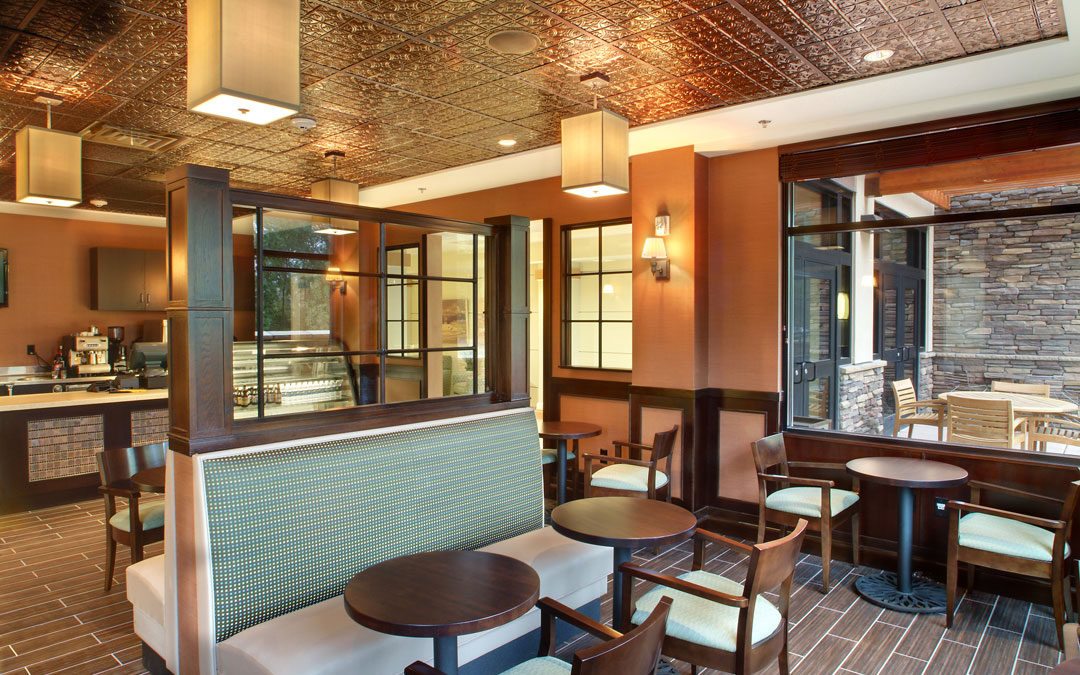 One of the best ways to foster unity across different ages and backgrounds is to eat together. The simple act of breaking bread can bring people closer, with opportunities to converse, share and enjoy one another's company. In a senior living space, a warm and welcoming dining area can help draw in visitors, foster social engagement and create a more elevated experience centered around the tried and true tenets of restaurant hospitality.
read more
Healthcare spaces can benefit with lots of nature and natural light. Seating spaces near large windows with lots of greenery can contribute to sense of well-being; nature is restorative. Credit: PPG PAINTS™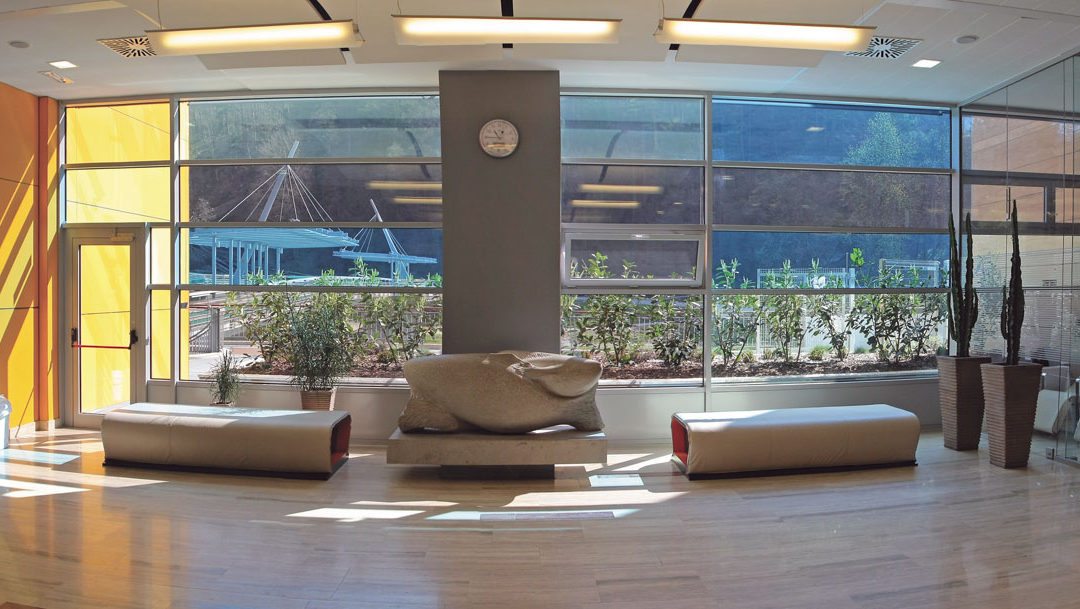 Similar to the design of residential, hospitality or commercial spaces, color is a powerful tool to utilize in healthcare design, and it even has the power to enhance well-being. Understanding the impact that color has on healthcare spaces, PPG develops a specific healthcare color trends report each year for designers and architects to reference for upcoming projects. Our approach to the color selection in the upcoming trends report combines color science with psychology, sociology and human physiology, as well as current general consumer trends and trends in health and wellness to best develop color palettes that will work to symbolize physical and emotional transformation.
read more
New York University's Langone Medical Center. Credit: Scott G. Morris Photography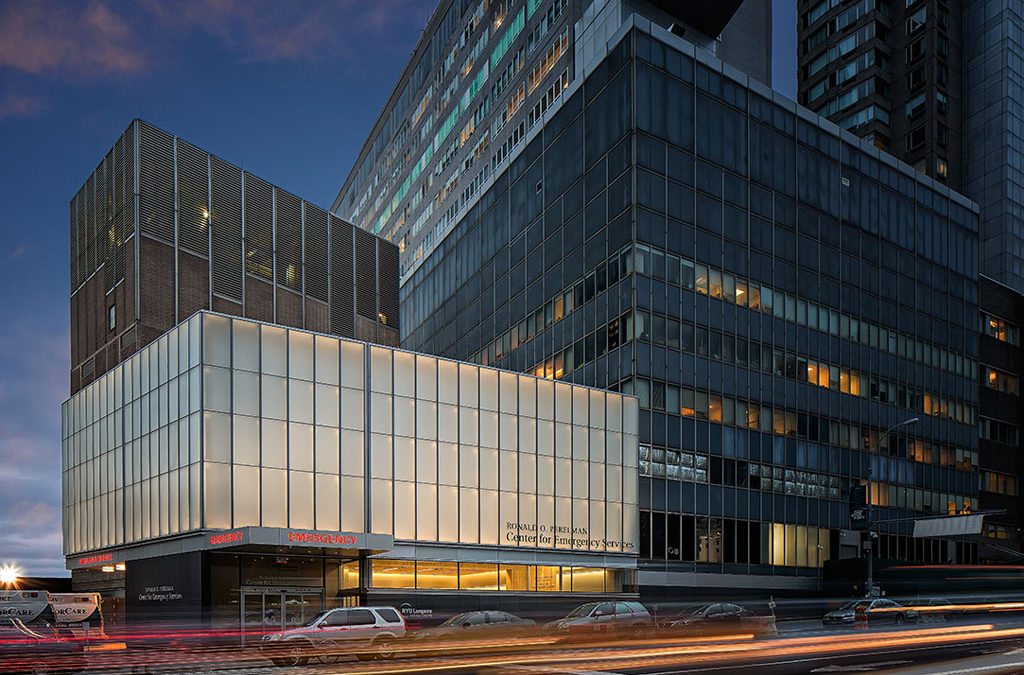 A rooftop canopy featuring Walker Textures® Velour on Starphire Ultra-Clear™ glass by Vitro Architectural Glass creates an ideal marriage of form and function on New York University's Langone Medical Center.
read more
Floor coatings and materials
The SpringHouse Country Market is a local country store, creamery and eatery that has been a local institution in Washington, Pennsylvania, for over 40 years. Courtesy of Covestro LLC.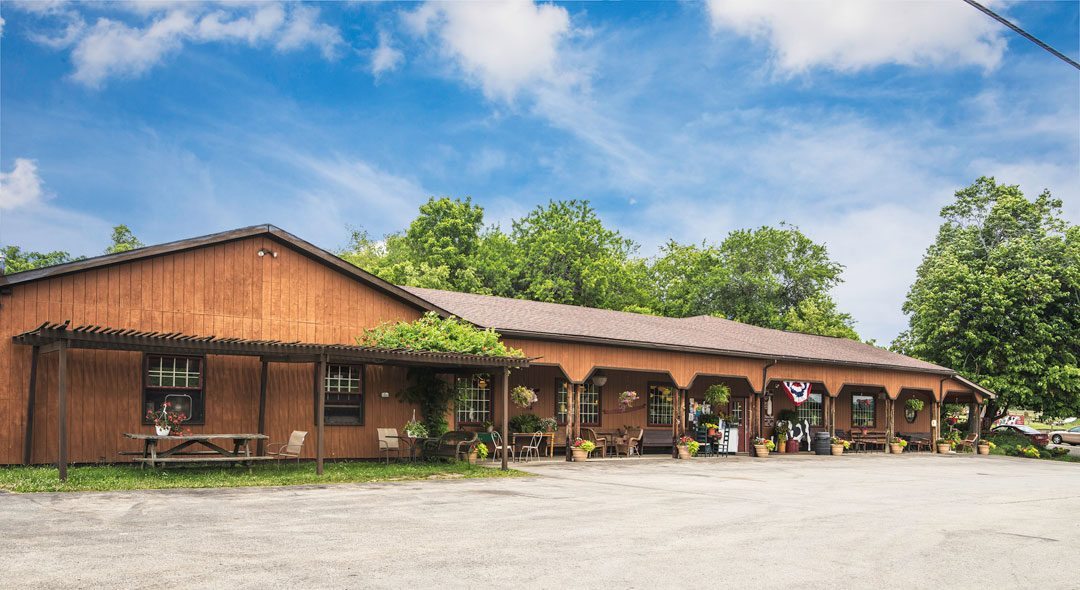 The SpringHouse Country Market is a local country store, creamery and eatery that has been a local institution in Washington, Pennsylvania, for over 40 years. Known for its baked goods, the 1,000-square-foot commercial bakery kitchen is one of the most heavily used areas of the building. Each day, a variety of pies, cakes and pastries are prepared in the bakery. With heavy use, the bakery floor withstands a variety of disinfecting chemicals such as detergents and bleach used for cleaning. It is also exposed to abrasion from wheeled carts and shelves, and cleaning equipment.
read more
The trademark No. 7 Jack Daniels logo at the Employee Resource Center. Courtesy of Jack Daniels.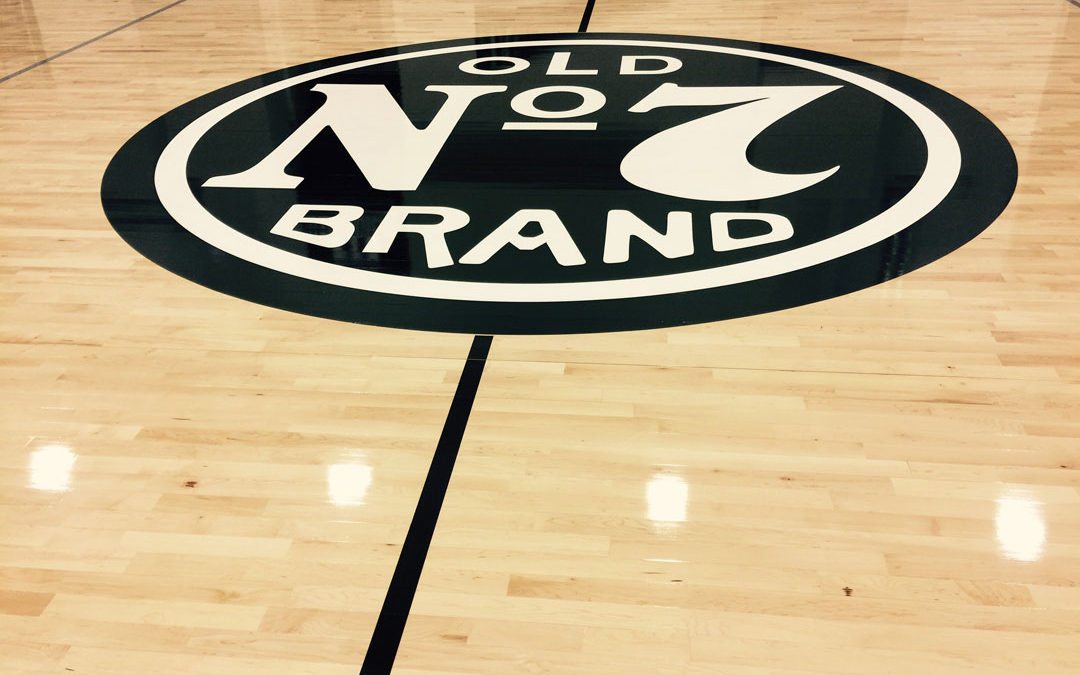 Jack Daniels wanted to provide a floor finish that would preserve the beauty of the new wood floor, stain and most importantly the trademark Jack Daniels No. 7 logo. The Bona HD finish provided the high definition and durability needed for such a high traffic area.
read more
Maison Z in Baron, France. Photography: © Gil Percal Architecte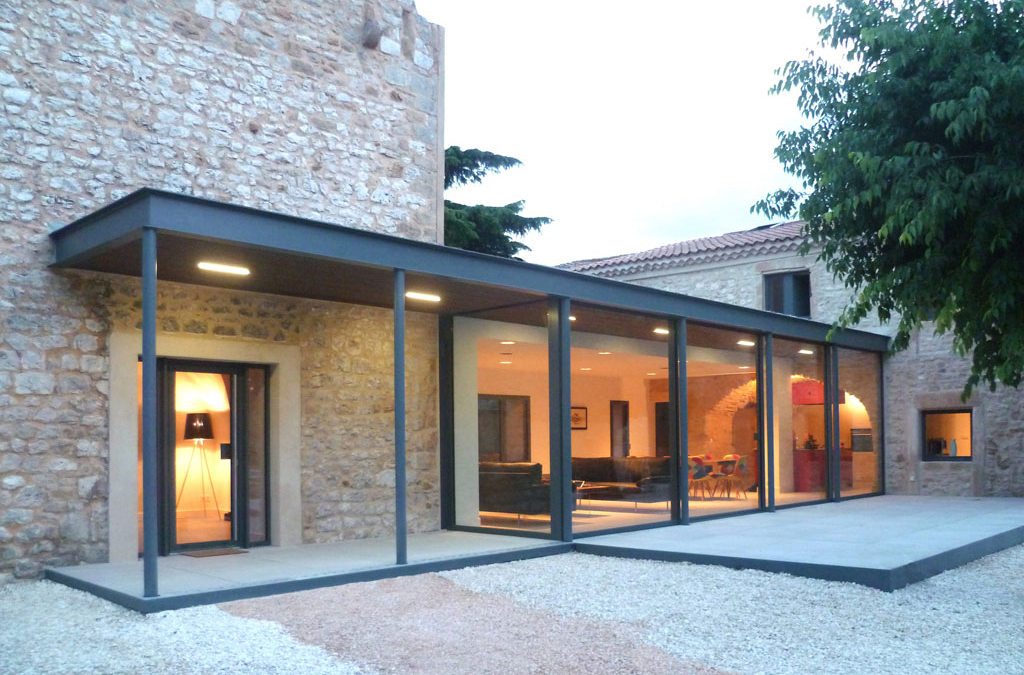 'Maison Z' ('house Z'), situated in the Gard department in the south of France, encompasses a site measuring 29,600 square feet and is home to several independent farmhouses in a style that is typical of the Cévennes region. The aim of the project is to reconnect the...
read more
Image courtesy of Armstrong Flooring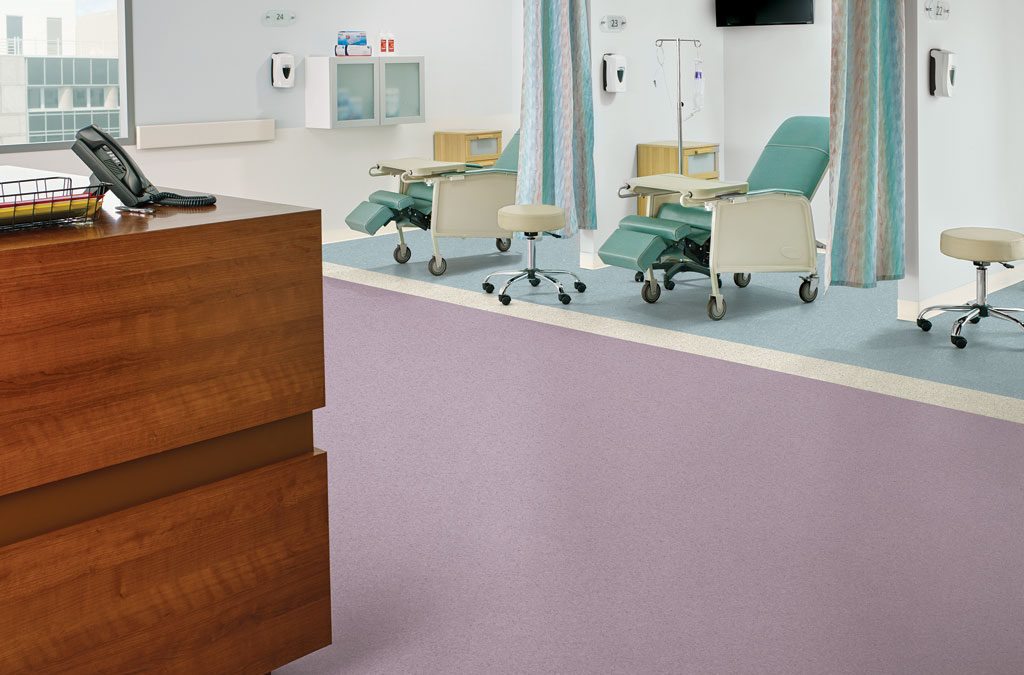 Armstrong Flooring's Diamond 10 Technology expands with the introduction of ColorArt Medintech and Medintone with Diamond 10 Technology coating Armstrong® is resetting the standard for inspired design and proven performance by expanding its line of products featuring...
read more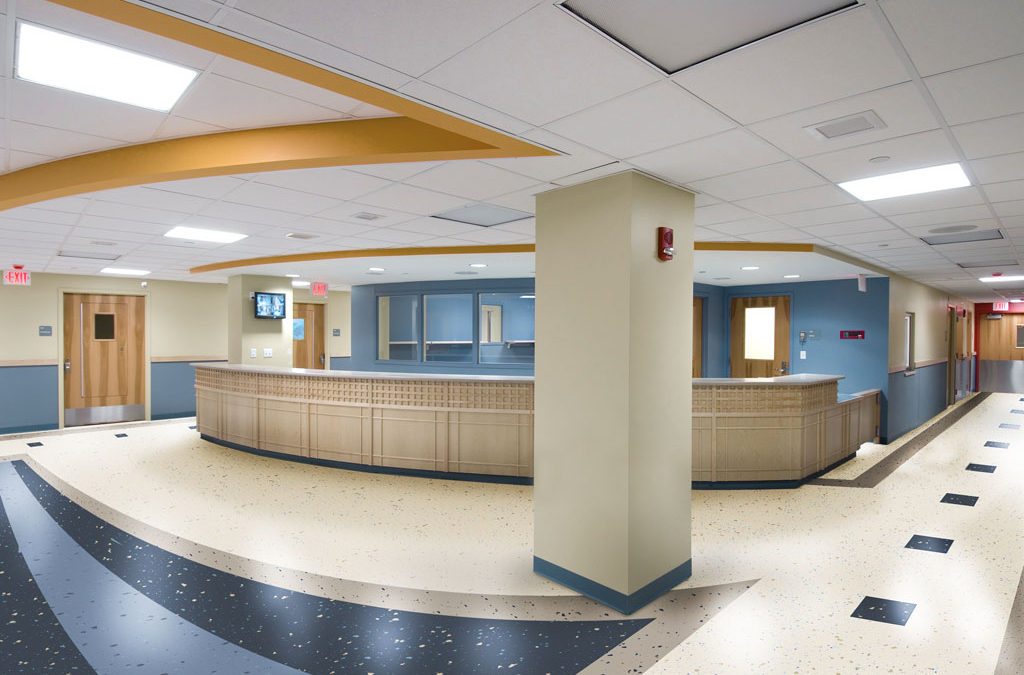 Expanko Resilient Flooring, a brand of the Stonhard Group, recently announced the newest addition to its commercial flooring products.  Sereniti Rubber Flooring™ includes highly durable tile, sheet and stair tread that Expanko says leverages exceptional sound...
read more
Rendering from Larimer's Creating a Living City ecodistrict plan. Image credit: evolveEA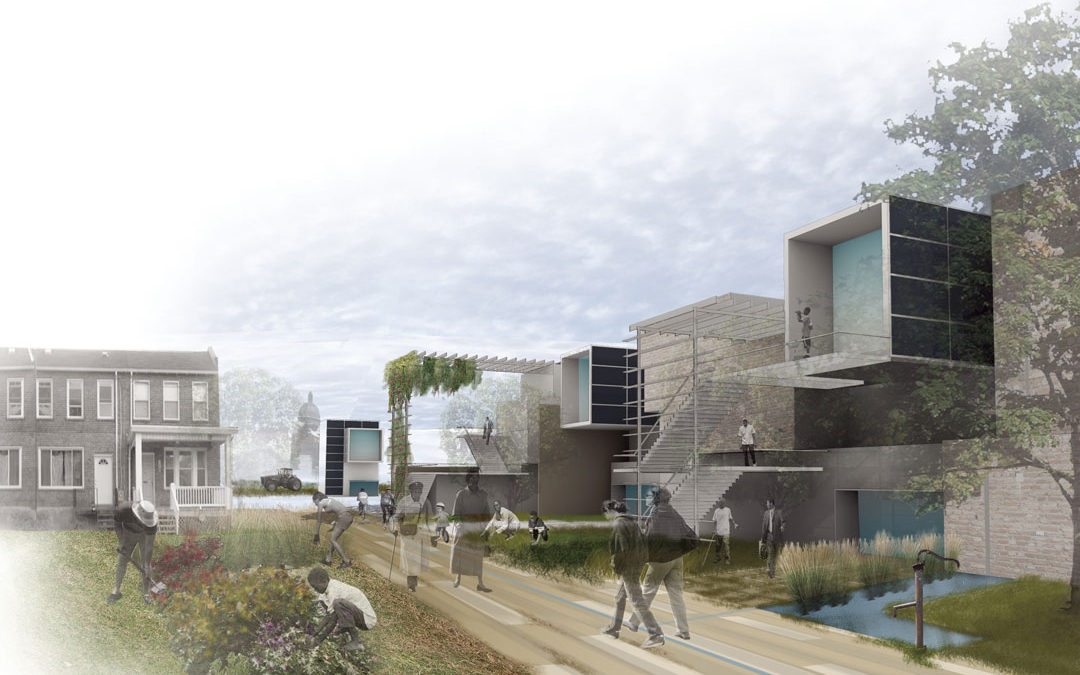 For startups, "getting to scale" means translating a small idea into a broader application in order to create increased influence, effectiveness, and growth. Communities around the world are seeing a similar push, with sustainability concepts that have flourished at the building scale for over two decades now finding their way into urban design and planning. One specific concept many have grasped to apply sustainability at the community scale are "ecodistricts," which have become a way to expand the reach of green building-based solutions to address equity, energy, water, food, and mobility concerns at the neighborhood level, where results depend on the exchange of resources "at scale" – and outside the property line.
read more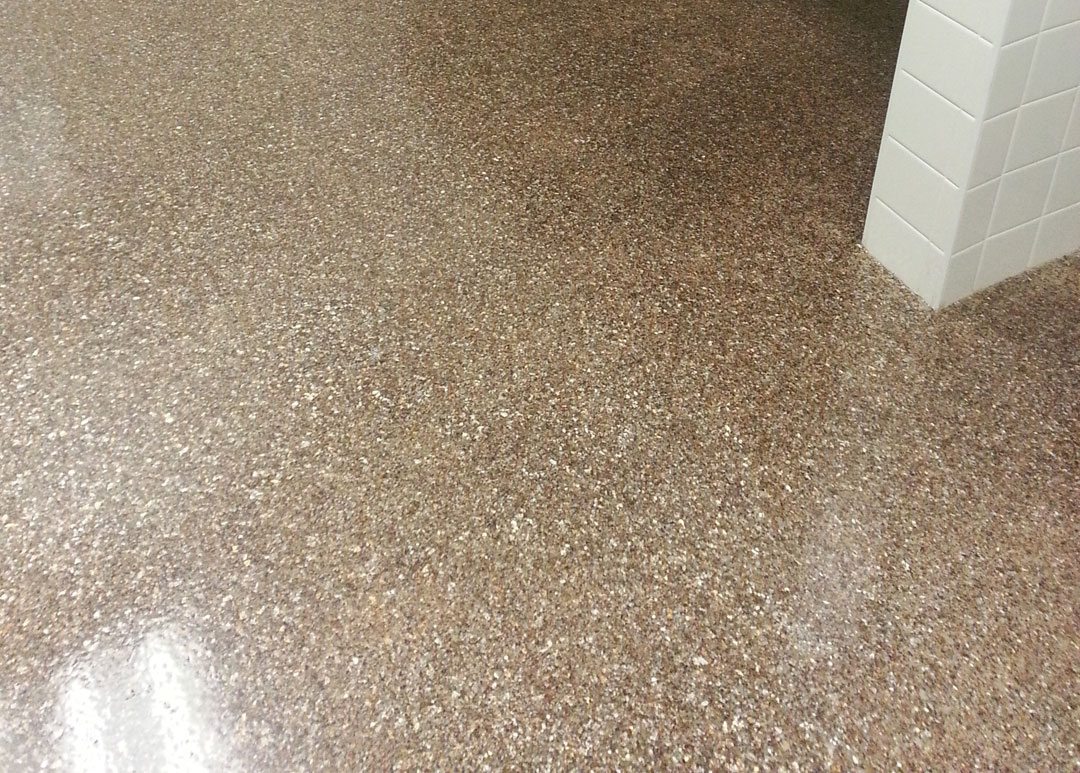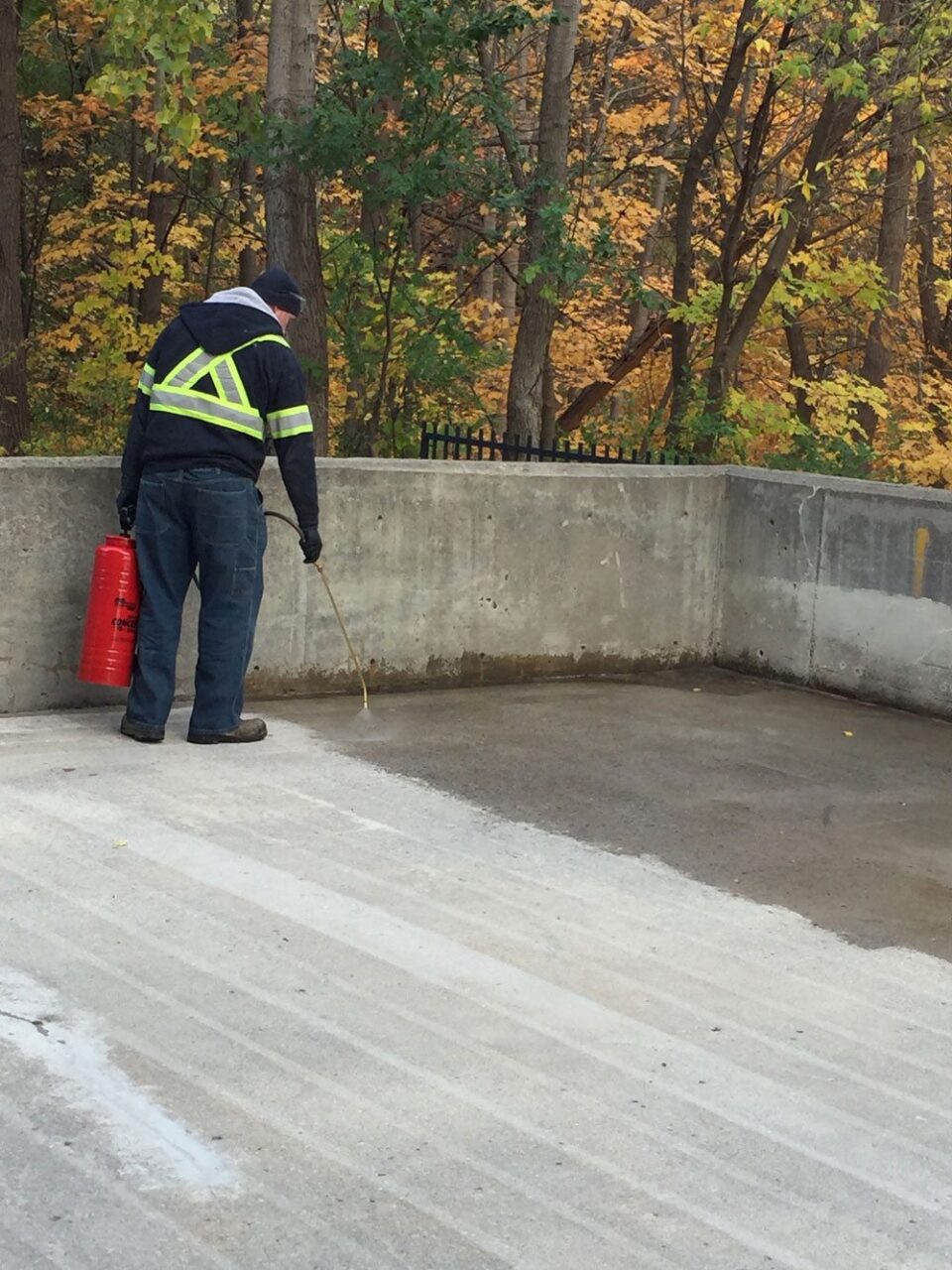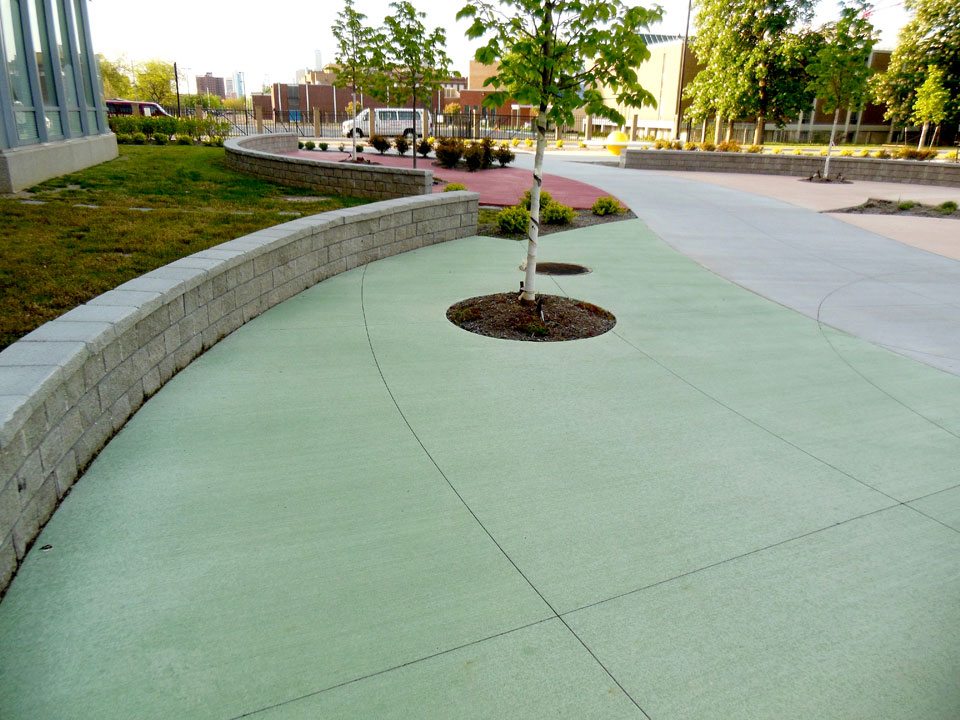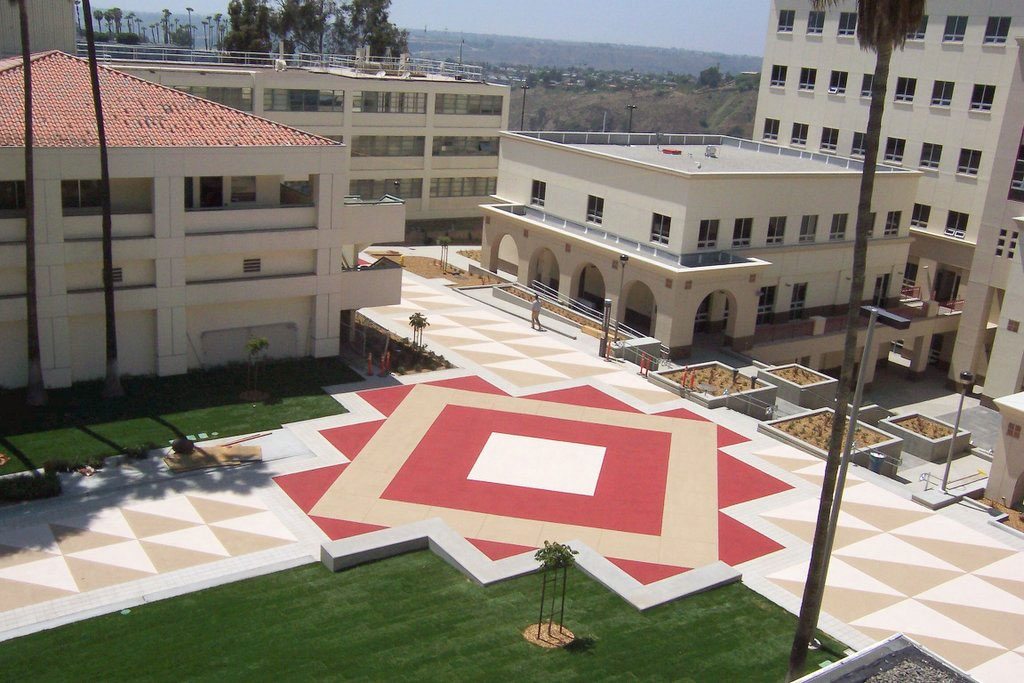 Orchards at Orenco. Credit: Casey Braunger, Ankrom Moisan Architects.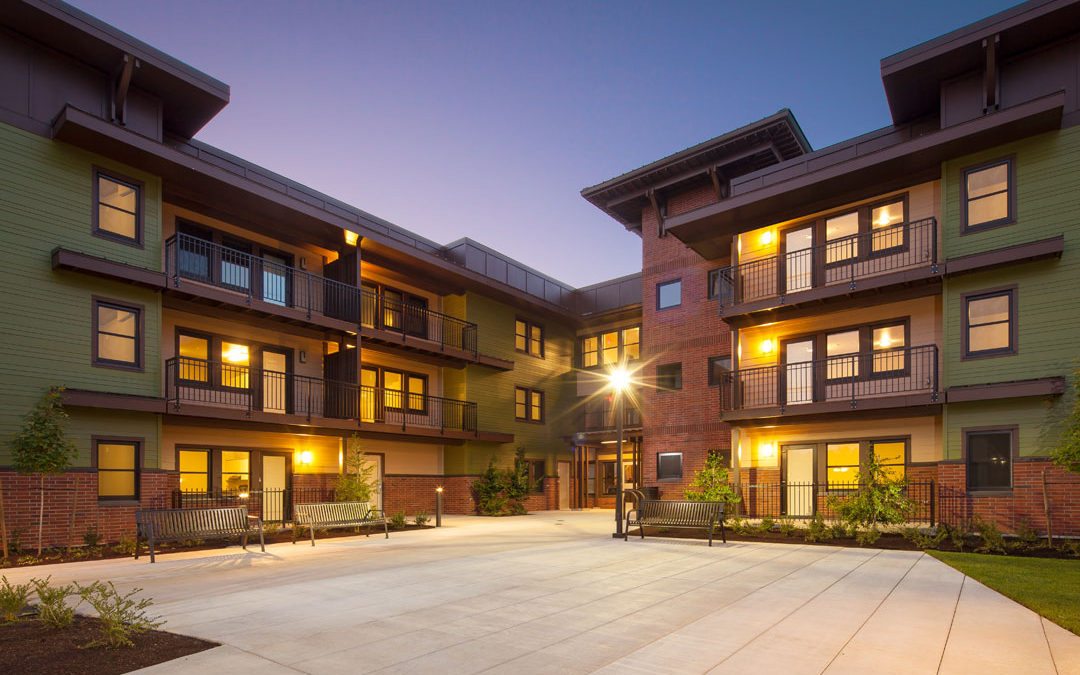 This collaborative effort is a milestone for Passive House design in North America. A 57-unit affordable housing project, Orchards at Orenco, Phase I is the largest Passive House project on this continent. Located in Hillsboro in the heart of the Silicon Forest tech companies, these units are geared towards providing inexpensive but quality places for people working lower income support jobs at larger companies, earning no more than approximately 50-60% of the MFI.
read more
GRAMMY Museum® Mississippi featuring Tubelite curtainwall and entrances. Photo credit: © Rion Rizzo / Creative Sources Photography, Inc.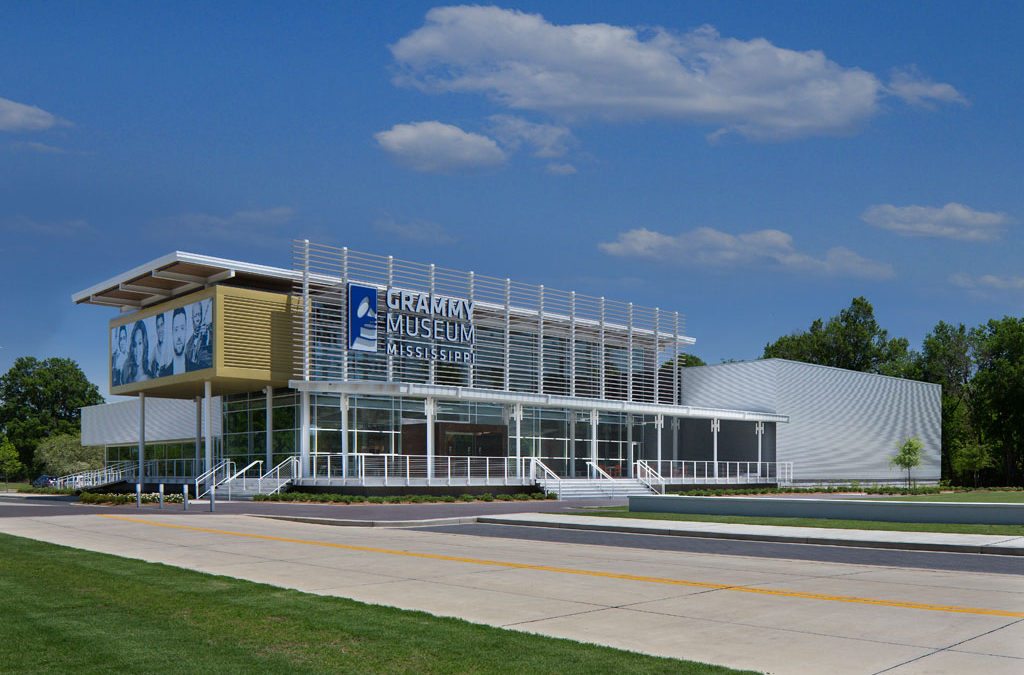 The new 28,000-square-foot GRAMMY Museum® Mississippi opened in March 2016. The one-story museum's façade and 30-foot-tall lobby features Tubelite Inc.'s curtainwall and entrance systems. Owned and operated by the Cleveland Music Foundation, the Museum is located in...
read more
American Society of Interior Designers (ASID) national headquarters office earns LEED Platinum Certification. Photo: Eric Laignel.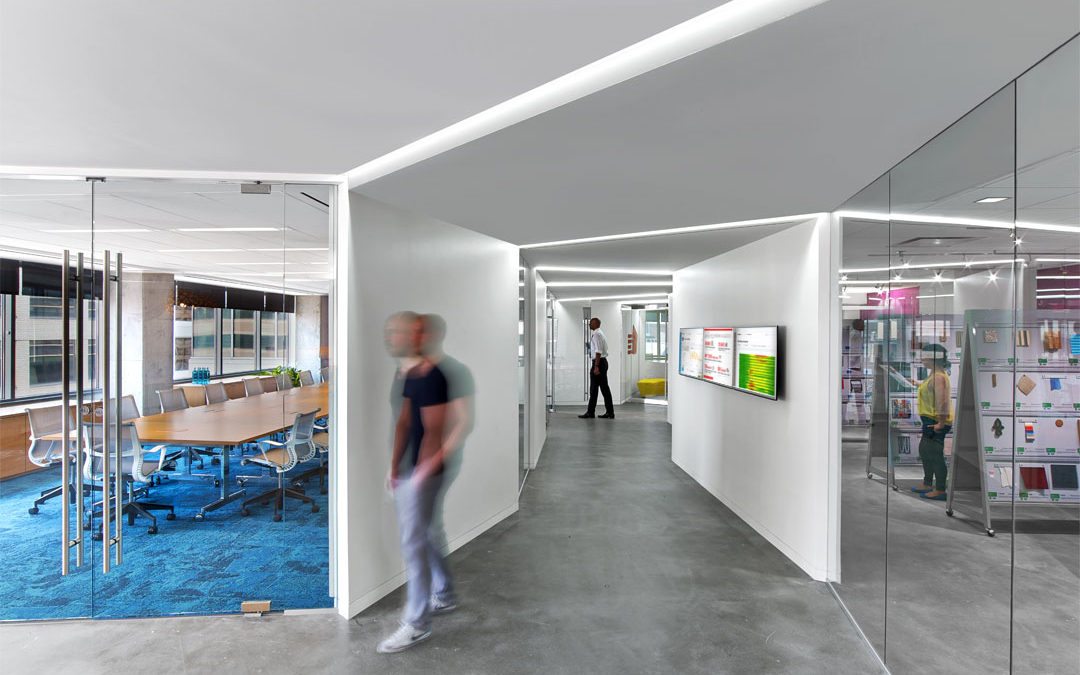 ASID National HQ Office Earns LEED Platinum Certification. The headquarters houses 8,500 square feet of innovation supported by research that ties improvements in health and wellness with organizational metrics of engagement, retention, and productivity. Key design elements, such as the space's real-time dashboard of environmental attributes, weave innovation, technology, and nature-based design together to create a space that conveys the core principles of LEED.
read more
University of California, San Diego Nuevo West Graduate Student Housing project. Image by Mir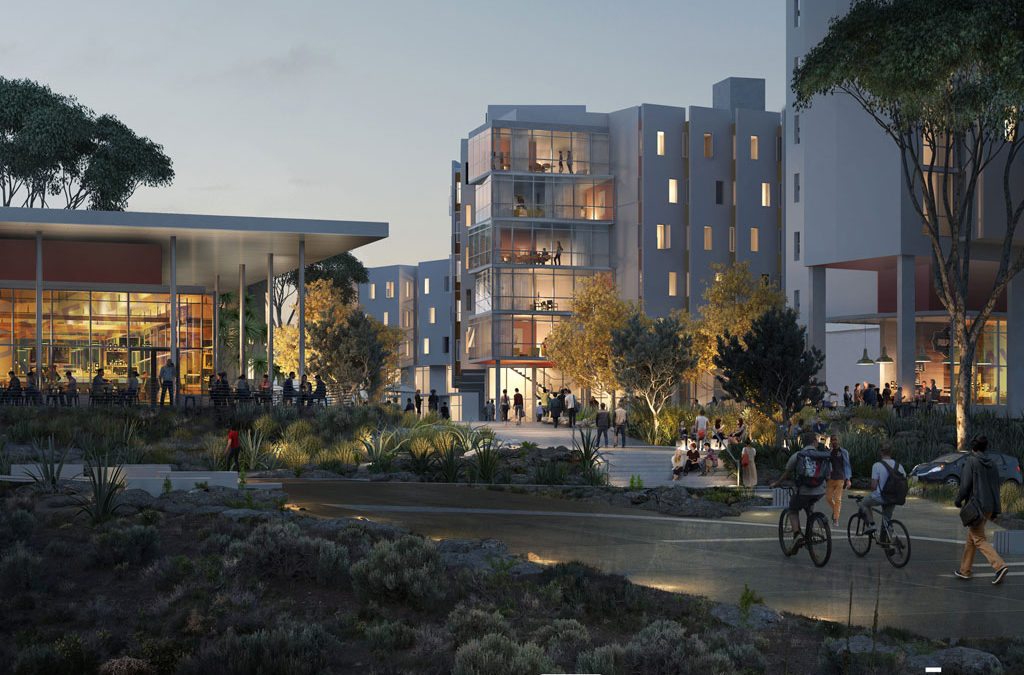 Nuevo West Graduate Student Housing will open in 2019 to serve expanding on-campus student housing The design-build team, Hensel Phelps | Mithun, in late November was awarded the second phase of the East Campus student housing project at the University of California,...
read more
REI's new distribution center in Goodyear, Arizona is the first U.S. LEED Platinum and Net Zero Energy Distribution Center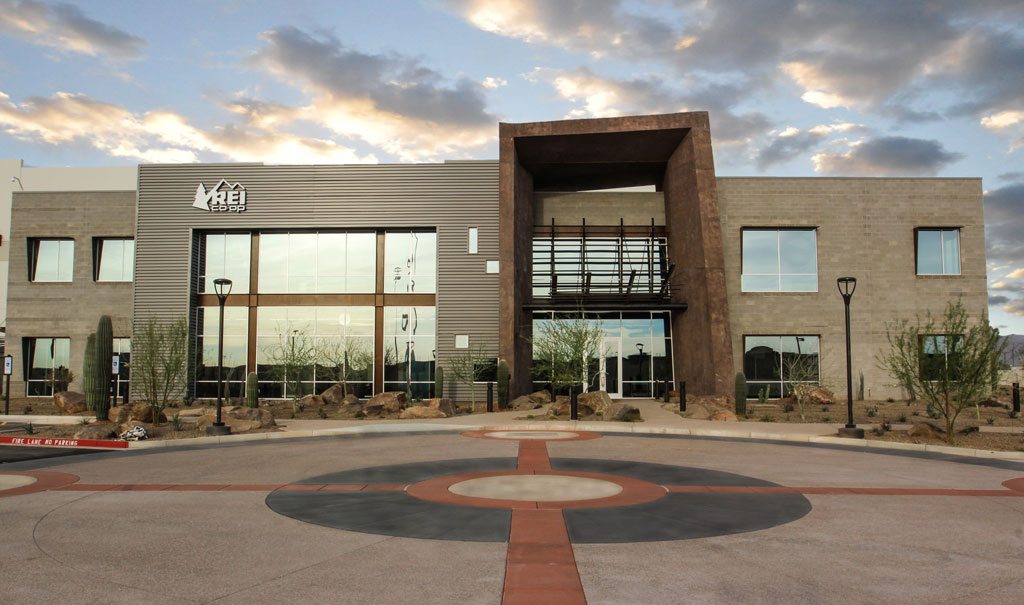 Co-op open sources design of facility to inspire other companies and create greater impact SEATTLE – REI announced a major milestone in its continued work to lead on sustainable operations in a press release December 21, 2016. Its newest distribution center, located...
read more
Accella Performance Materials is very proud to be selected to support the unique architectural design of the USS Arizona Mall Memorial located on the University of Arizona campus in Tucson, AZ. The Mall Memorial, which was dedicated on December 4, 2016, is an open-space design situated on the grassy university mall area in front of the university's historic Old Main building. The special design includes a full-scale deck outline, made with specialty materials provided by Accella, of the iconic U.S. battleship that was sunk at Pearl Harbor on December 7, 1941- a date which will "live in infamy" as described by then-President, Franklin Delano Roosevelt.
read more
Le 1500 Robert-Bourassa. Credit: CNW Group/Ivanhoé Cambridge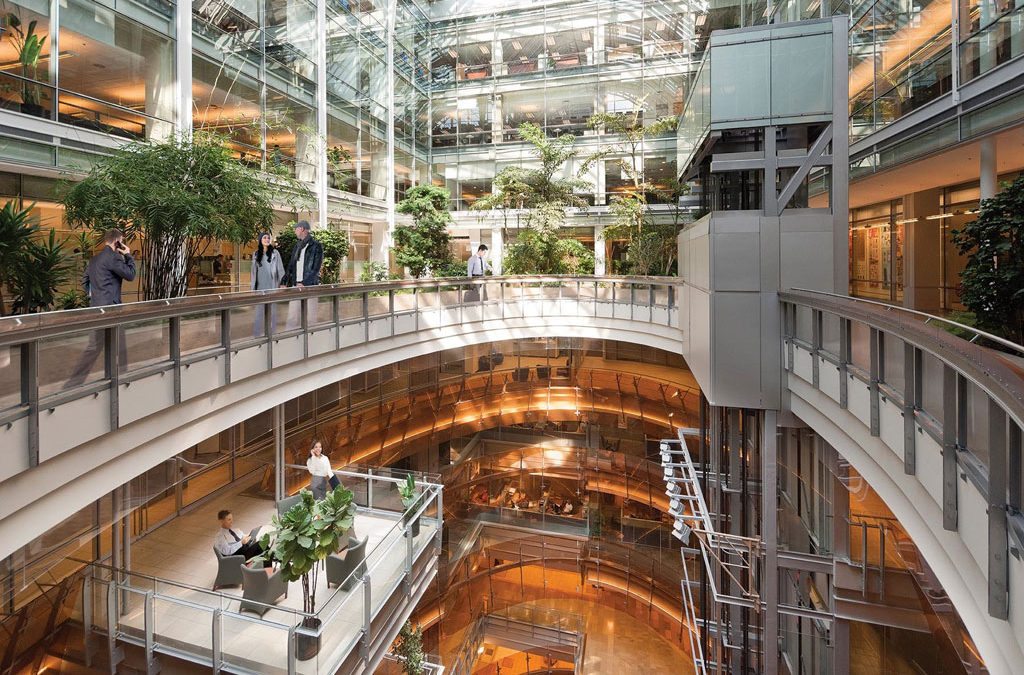 Also certified BOMA BEST® Platinum, the highest level of recognition available under the program MONTREAL, Jan. 10, 2017 /CNW Telbec/ - Ivanhoé Cambridge is proud to announce that Le 1500, an office building on Robert-Bourassa Boulevard in Montreal, is now LEED®...
read more
The One at Jumeirah Village Circle (JVC) in Dubai, named Leisure and Hospitality Project of the Year at the Middle East Architect Awards (Photo 1: ME NewsWire)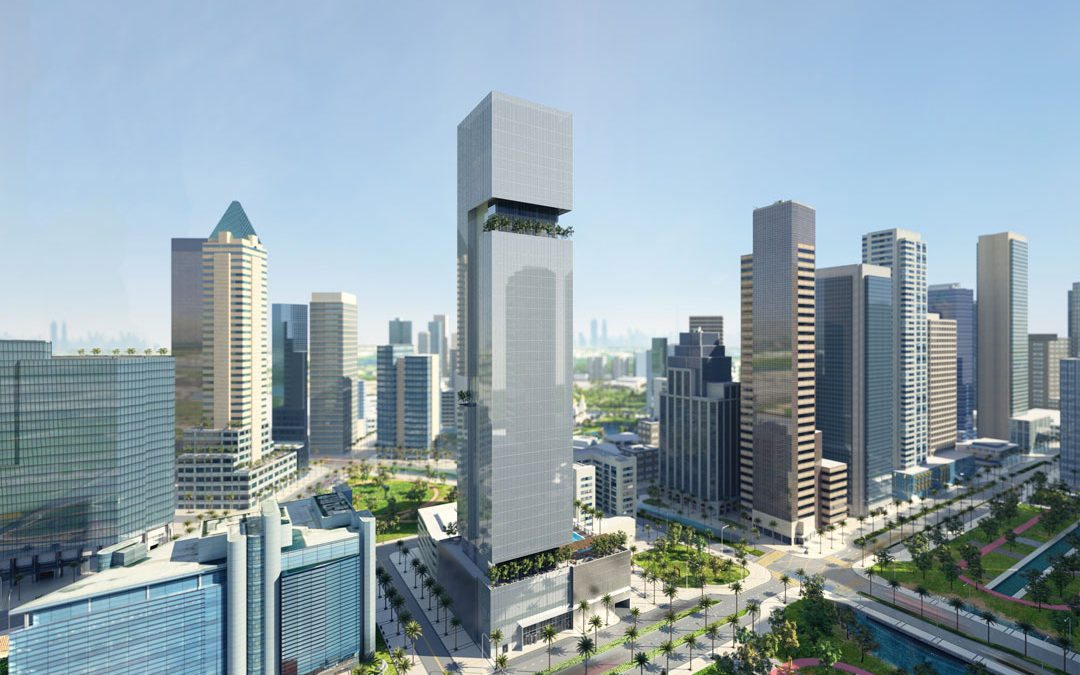 Upper mid-scale property currently under development in the heart of New Dubai named Leisure and Hospitality Project of the Year at Middle East Architect Awards DUBAI, United Arab Emirates--(BUSINESS WIRE)--The One at Jumeirah Village Circle (JVC), one of the latest...
read more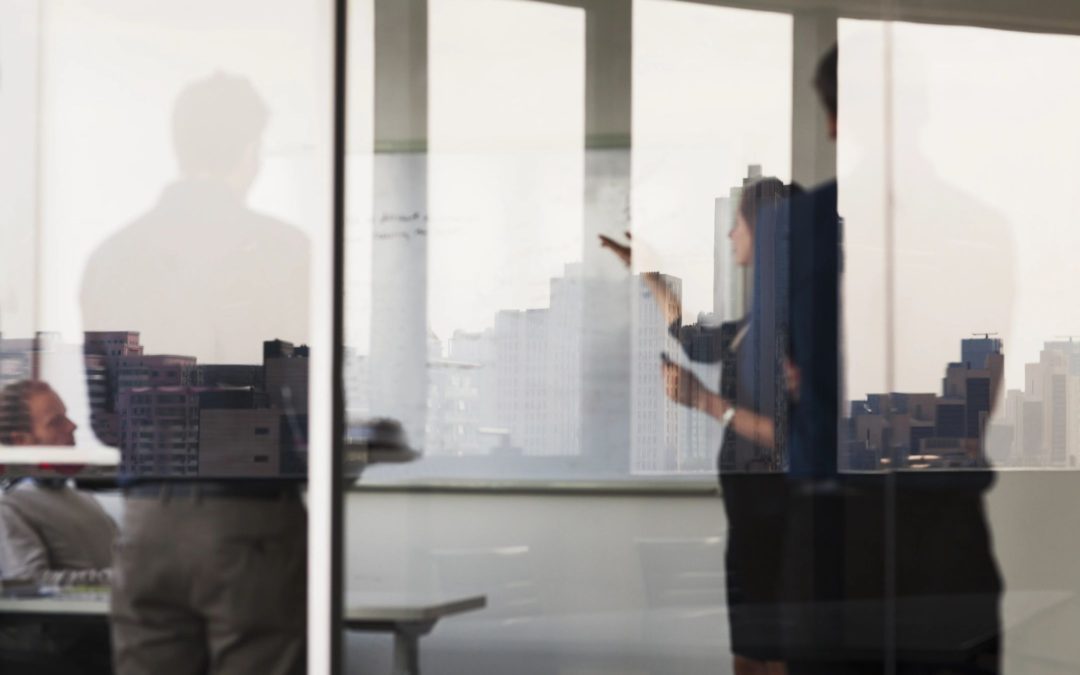 Design firm unveils workplace strategy research available on www.mp-architects.com BOSTON, Jan. 10, 2017 /PRNewswire/ -- Margulies Perruzzi Architects (MPA), one of Boston's most innovative architectural and interior design firms, Monday unveiled new workplace...
read more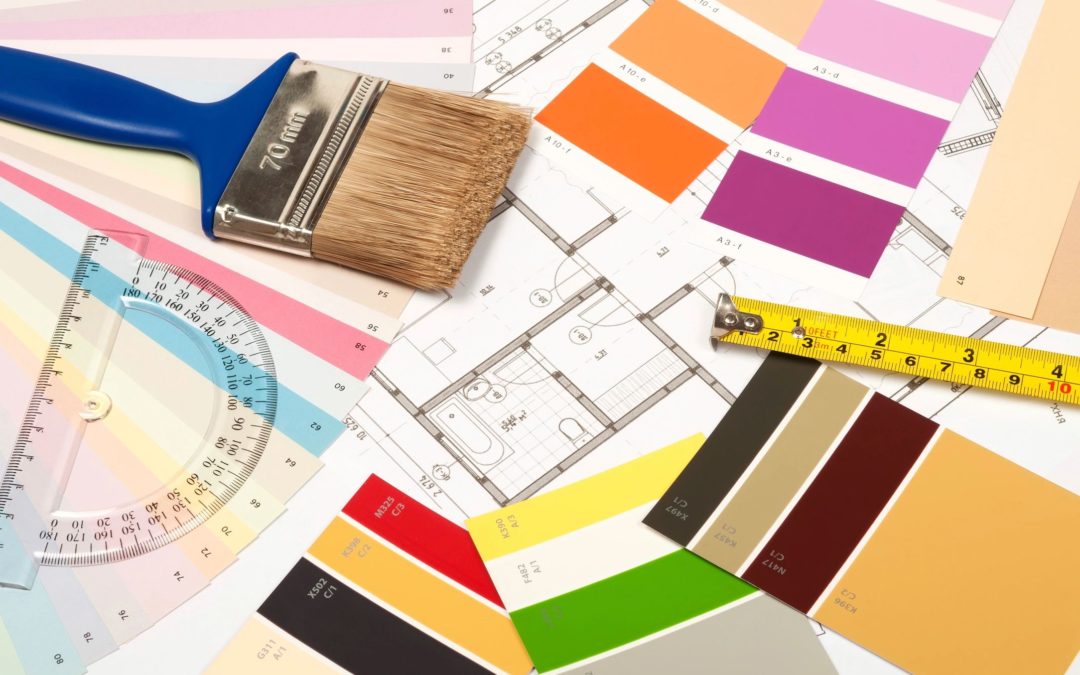 The ASID Foundation is pleased to accept proposals for its sixth annual Transform Grants through March 15, 2017. This year, the Foundation will continue its mission to elevate the impact of interior design by funding evidence-based research on how interior design can foster well-being for all.
read more
Artist Room Jomon. Artist Daisuke Kagawa. Courtesy of Park Hotel Tokyo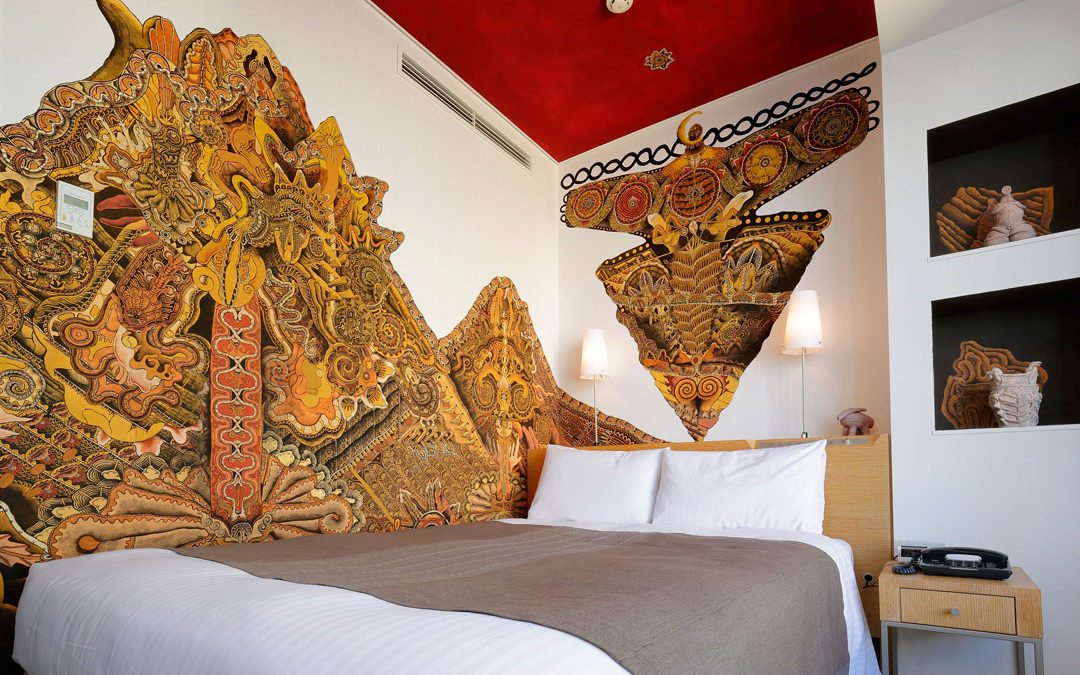 Park Hotel Tokyo January 17 announced the availability of two new Artist Rooms, 'Jomon" and "Japanese Angel." These were standard rooms that had been decorated by Japanese artists who had painted on the walls and the ceilings during their stay at the hotel. The...
read more
Arbor House. Photo Credit: © Bernstein Associates;
Courtesy of Blue Sea Development Company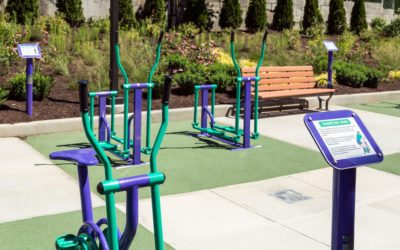 Home and personal well-being go hand in hand, according to a new policy brief that highlights a direct relationship between the design of affordable housing that promotes resident health and potential cost savings for developers, tenants, and public and private health providers. Leaders in the health and development community highlighted this positive ROI in a letter this week to new Housing and Urban Development (HUD) Secretary Ben Carson, M.D.
read more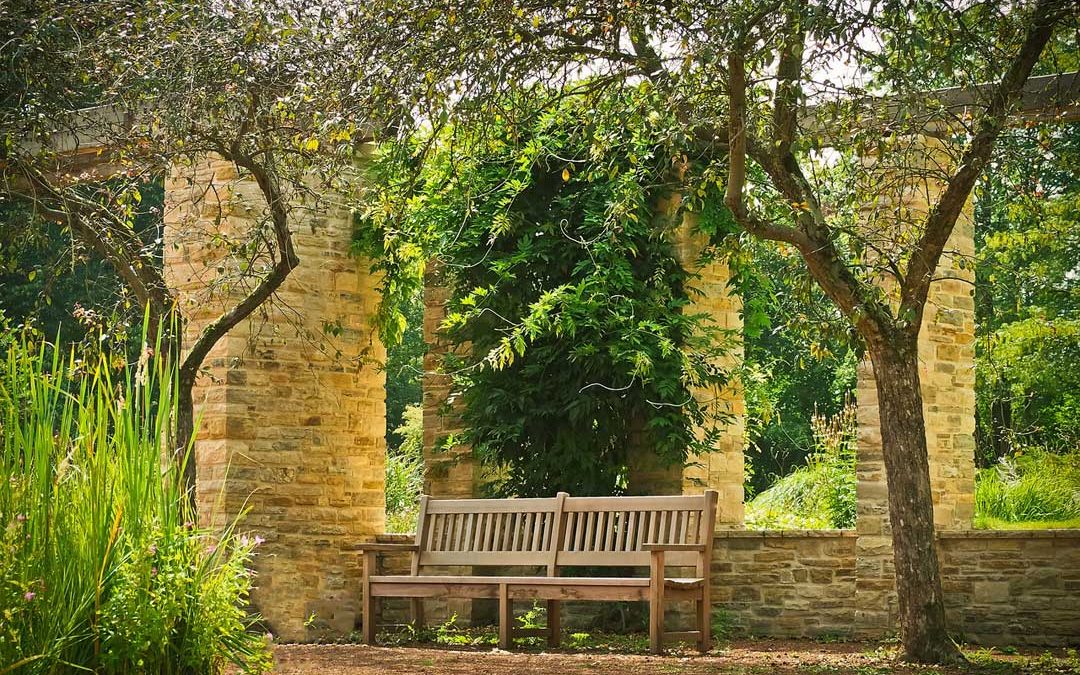 The economic outlook remains mixed for landscape architecture firms, according to the latest American Society of Landscape Architects' Business Quarterly survey. During the fourth quarter of 2016, firms reported a dip in billable hours and inquiries for new work, with hiring plans noticeably expanding from the previous quarter.
read more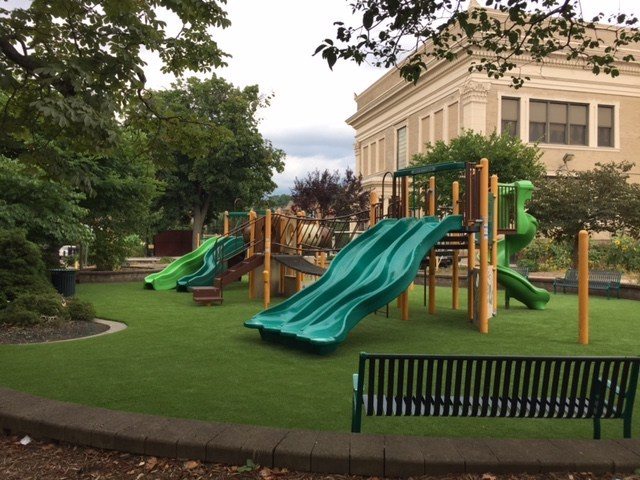 Folks from the Bloomfield/Friendship part of the Pittsburgh region appreciate their green space. An older established area with some houses dating back to the turn of the century, residents feel a well-deserved sense of pride in the history of their neighborhood and...
read more
L'Antre du Minotaure in Mougins, France (Photo: Business Wire)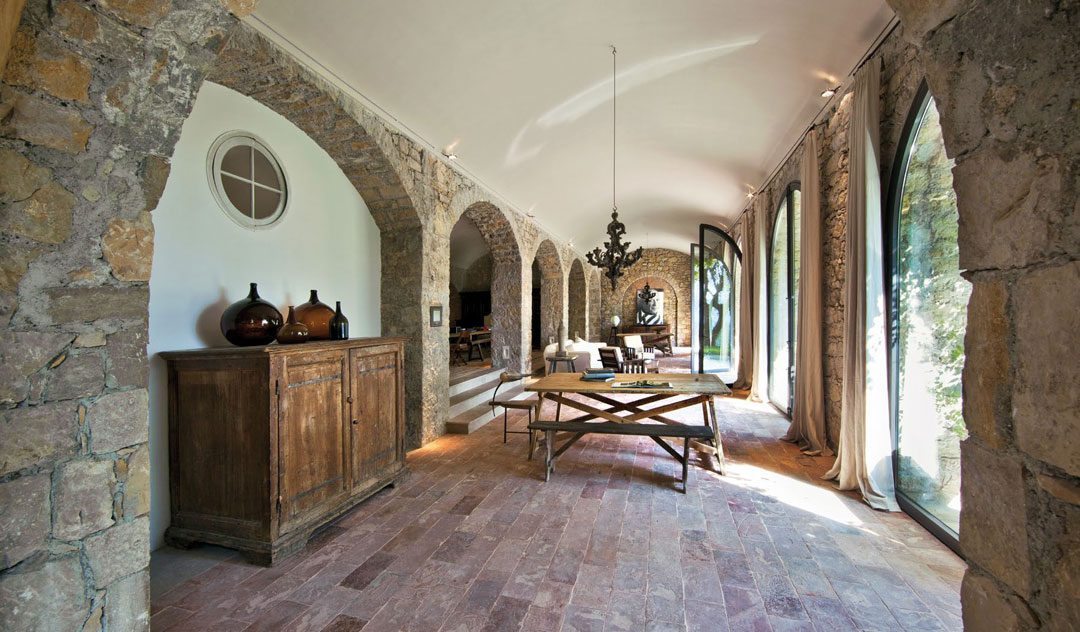 The sprawling estate and final home of Pablo Picasso in Mougins, France was sold for an undisclosed sum to Brunei financier Rayo Withanage. The Mayor of Mougins confirmed in an official press release the sale as reported by The Wall Street Journal.
read more
Vitro Architectural Glass (formerly PPG Glass) has earned a 2016 Product Innovation Award and a special citation for industry leadership from Architectural Products magazine.
read more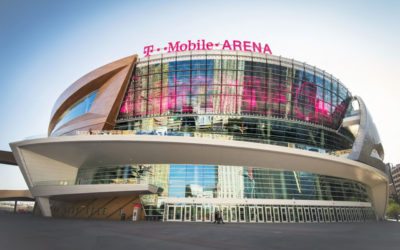 J.E. Berkowitz, LP (JEB), a premier architectural glass fabricator and a division of Consolidated Glass Holdings (CGH), January 17, 2017 announced the launch of its "Fabricated in the USA" initiative—a proactive effort to promote and ensure the use of American-made products in the production of the company's architectural glass solutions.
read more
RPM International Inc. yesterday announced that Charles A. Ratner, 75, has retired from its board of directors after almost 12 years of service to the company.
read more
Pearlescent-flaked coating selected by readers, editors in building envelope category. The coating, which features PPG's proprietary 70-percent polyvinylidene fluoride (PVDF) formulation inflected with pearlescent flake, was among 34 products selected in the "building envelope" category.
read more
Steven Reinstadtler, market manager, Construction Coatings, Coatings, Adhesives & Specialties, Covestro LLC, will present the case study "A polyaspartic coating made a commercial bakery floor look really sweet," at 11:30 a.m., Tuesday, Jan. 31. He will detail the process of replacing a sheet vinyl floor with visible loose seams and patching in the commercial bakery kitchen at the SpringHouse Country Market, a well-known institution in Washington, Pennsylvania.
read more
Harley Ellis Devereaux (HED) today announced that Deems Lewis McKinley (DLM) has merged with HED.
read more
Building products leader also announces warranties for decking and trim SKOKIE, Ill., Jan. 10, 2017 /PRNewswire/ -- AZEK Building Products, formerly known as CPG Building Products, is announcing the company's name change at the 2017 International Builders'...
read more
CHICAGO, Jan. 17, 2017 /PRNewswire/ -- Wright Heerema Architects, the award-winning Chicago-based architectural and interior design firm, announced Scott Delano has joined the firm as Design Director. Delano is a veteran Chicago-based corporate interiors leader with...
read more
ANDOVER, Mass.--(BUSINESS WIRE)--Innovative Chemical Products (the ICP Group) has announced the acquisition of Rock-Tred Corporation, a leading manufacturer of polymer floor coating solutions that repair, maintain, protect and beautify floors. Rock-Tred will be...
read more
RPM acquires manufacturer of specialty chemicals for the infrastructure industry MEDINA, Ohio, Jan. 17, 2017 /PRNewswire/ -- RPM International Inc. (NYSE: RPM) today announced that it has acquired Prime Resins to be part of its USL Group.  Prime Resins is a...
read more