An Interview with Green Building Pioneer Gail Vittori
From her porch at the Center for Maximum Potential Building Systems (CMPBS) bracketed by a large galvanized steel cistern on one side and lush green facades on the other, lies a view of a wide valley and the distant skyline of downtown Austin. If 'keep it weird' is the slogan for Austin, then the CMPBS is the poster child of this place. The 3 acre campus is home to two solar decathlon winning houses, and innumerable green building technologies and experiments. Driven by a small dedicated staff, interns and the inexhaustible creativity of Gail Vittori and Pliny Fisk III, her lifelong partner, the CMPBS is something that really must be experienced. Gail Vittori is co-director CMPBS, co-author Sustainable Healthcare Architecture and Winner of 2015 Hanley Award for her many contributions and leadership in health and green building. I caught up with Gail to find out more about her work, her dreams and her passions earlier this year.
Steven W. Peck: Congratulations Gail!  How did you feel when you were notified that you won this prestigious award? (She smiles and then chuckles.)
Gail Vittori: I would say a combination of being shocked, humbled and honoured, because I honestly didn't expect to win, particularly given the other extraordinary nominees.
SWP: What do you think your most important accomplishments have been which lead to such recognition? 
GV: I understood that one of the recognized aspects of my work has been mentorship which has come about through the people I work with everyday as interns, staff and volunteers and with the people I collaborate with on project teams and colleagues at the US Green Building Council. I also think that it would be my work on the strategic integration of human health in the practice of green building.
SWP: Your work has led you to pioneer human health as a key component of green building. Can you tell us more about that?
GV: I have had the benefit, in an odd way, of having come to the design profession without the formal training of a designer which enabled me to think differently about what should be a foundational pillar of design. It seemed to me that acknowledging the relationship between design and its impact on human health should be as foundational as any other consideration, if not more.
SWP: Is there something that stands out for you in your work in this regard?
GV: An unexpected focus of my work over the last 15 years has been working with the health care sector. This has provided the perfect context to gaining a clearer sense of the many dimensions of how the built environment impacts human health.  Furthermore, the health care sector's mission is about health and healing. We need to understand that the root causes of our adverse health challenges can only be addressed by considering the larger context of the built environment. Hospitals are a great place to start, but we need to look at the broader environment, at materials, where and how we design, build and operate buildings in order to generate health promoting environments.
SWP: You contributed to the design of the new Dell Children's Medical Center of Central Texas which opened in 2007. It's the first LEED Platinum certified hospital in the world. How does living architecture like green roofs and walls contribute to the healthfulness of this extraordinary hospital?
GV: By design, the integration of nature permeates the experience, from both inside and outside the hospital. This is accomplished through seven interior courtyards, a 3.5 acre interactive healing garden for patients, plant species that represent the diverse ecological zones from which the young patients come from and access to views of nature from almost everywhere within the hospital. The conventional approach to larger hospitals is a large monolithic floor plate. What was achieved at Dell was to challenge this approach and achieve a healthier experience for staff, patients and visitors. We know that this makes a significant difference in terms of health recovery and staff performance.
SWP: How do you know this?
GV: Typical measures include patient length of stay, which is less than the norm; reduced use of medication; reduced staff turnover and enhance staff recruitment. These can save hospitals millions of dollars in human resource costs annually.
SWP: One of the additional things you mentioned about Dell has to do with the performance of the cafeteria sales, being much greater than anticipated. Can you elaborate on that? 
GV: After the hospital had been operating for a period of time the hospital staff noticed much greater levels of cafeteria sales than other children's hospitals. They wondered why. The difference is that the cafeteria at Dell's opens is flanked on both sides on lush vegetated courtyards, one of which has an elaborate waterfall, which creates an inviting and compelling space for people who are facing stressful experiences. It is a remarkable place of respite, which featuring multiple biophilic elements, such as the sound of water, textured surfaces, dappled light, prospect and refuge. It is an environment that people fundamentally want to be in.
SWP: What do you see as the greatest challenges to reorienting design with human well-being as the central focus?
GV: The greatest challenge is people's concern about cost as the primary design consideration, and belief that to design different will cost more. The other challenge is complacency! What we are finding in terms of cost is that it is a mythology that a hospital like Dell cannot be designed within a traditional budget. We've done two studies with Perkins+Will on over 35 LEED certified hospitals in 2008 and 2012. The studies indicated that the capital cost premium was only 0 to 5 per cent, and in the 2012 study we found that for hospitals over 100,000 square feet the premium was only 0.67 per cent. These first costs premiums generated operational savings from water and energy, reduced staff turnover, improved recruitment and being a more competitive choice for attracting patients.
SWP: What's on the horizon for Gail Vittori? 
GV: We just celebrated our 40th year of operation for the CMPBS so stay tuned!
For more information on CMPBS www.cmpbs.org.
Case Study: Economic Performance Benefits from Post-Occupancy Analysis of Dell Children's Hospital, Austin
→Employee engagement increased by 5%.
→Health and well-being of employees increased by 5%.
→Frequency of undesirable health outcomes decreased by 4%.
→Reduction in staff turnover rate – 3.57% less than national average saving $2.17 million in HR costs per year.
→Reduction of injuries and illnesses among staff by 7% vs. original hospital savings $4.5 million per year.
*Source: "Return on Investment of LEED Platinum Hospital", Harris, D., 2014.
Biographies
Gail Vittori, Co-Director, Center for Maximum Potential Building Systems
For more than three decades Gail has been a catalyst for local, state and national initiatives advancing green building protocols, policies and prototypes with a focus on the intersection of green building and human health. In 1989, Ms. Vittori developed the conceptual framework for what evolved as the City of Austin's Green Builder Program, the first green building program in the world. In 2001, she convened the Green Guide for Health Care, catalyzing a revolution in healthcare design, construction and operations. She is the 2015 Chair of Green Business Certification Inc., and served on the USGBC Board of Directors from 2002-2010, including as Board Chair in 2009. Gail was Founding Chair of the LEED for Healthcare committee (2004-2008), and co-author of Sustainable Healthcare Architecture. Ms. Vittori was awarded Hanley Award for Vision and Leadership in Sustainability in 2015. She was a Loeb Fellow at Harvard University's Graduate School of Design and was featured as an Innovator: Building a Greener World in TIME Magazine.
Steven W. Peck, GRP, Hon. ASLA, Founder and President, Green Roofs for Healthy Cities; Co-founder, World Green Infrastructure Network; Founder, Green Infrastructure Ontario Coalition
Steven W. Peck is the founder and president of Green Roofs for Healthy Cities (GHRC), a non-profit industry association that is working to rapidly build the green roof and wall industry across North America. Green Roofs for Healthy Cities has over 1,500 members ranging from individuals to multinational corporations. The association has developed a Green Roof Professional (GRP) Accreditation program with over 700 accredited GRPs.  GRHC advocates for public policy support of the industry, facilitates research, organizes two annual conferences – CitiesAlive and Grey to Green. GRHC also publishes a quarterly magazine Living Architecture Monitor and within it, the scientific peer-reviewed Journal of Living Architecture.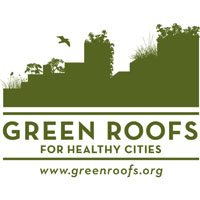 This article was originally published in Fall 2016 edition of the The Living Monitor (LAM), a Green Roofs for Healthy Cities' publication. The Living Architecture Monitor (LAM) magazine is written to appeal to a wide-range of professionals involved in the green roof and wall industry in North America. The magazine supports Green Roofs for Healthy Cities' mission to increase awareness of the economic, social and environmental benefits of green roofs and green walls, and other forms of living architecture through education, advocacy, professional development and celebrations of excellence.
Published quarterly, each issue features in-depth interviews with leaders in the green building movement, opinions, research and green roof and wall project profiles.