In 2011, the existing MacArthur Elementary School was destroyed when the Chenango and Susquehanna Rivers flooded due to Tropical Storm Lee and Hurricane Irene. The school was the heart of a vibrant city neighborhood and served an ethnically, socioeconomically and racially diverse student population.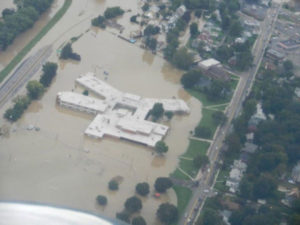 Ashley McGraw Architects aimed to redefine what an urban elementary school could be, restore and revitalize the surrounding neighborhood and create a deeply sustainable and resilient building and site.
For the new MacArthur Elementary, an interactive and inclusive design process was created. All stakeholders (community, neighbors, students, school staff and administration) were engaged. Five overarching and qualitative vision statements were created and used as a litmus test for every design decision. These statements allowed participants to contribute from their personal viewpoint and perspective to the final outcome.
The statements are:
•  We will heal our relationship with the river
•  We will respect the energy of the site
•  We will teach
•  We will create a net zero fossil fuel building
•  We will create a safe and welcoming environment for the community and students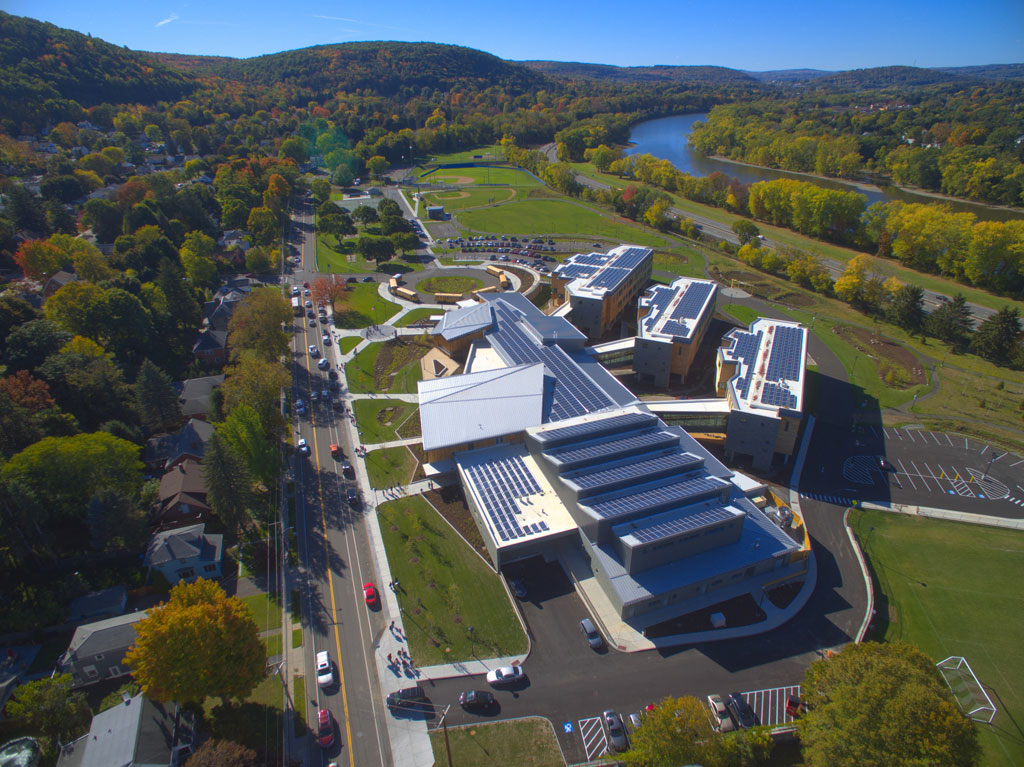 Rain gardens, bio-swales and indigenous vegetation are used to treat water and demonstrate and teach about the hydrological cycle of the site. A community walking trail navigates through these features allowing students and community to learn, engage and enjoy these natural elements.
The building is organized with larger program elements (cafeteria, library, gym, etc.) sitting along higher ground to the southeast. These elements are above the newly established flood plain and relate in scale and articulation to the street and adjacent neighborhood. Three 2-story classroom wings are raised on columns above the ground to allow the river to flood and recede naturally over time. The classroom wings are oriented to allow maximum daylight into the majority of the classrooms from the north and provide views of the everchanging river. This orientation allows optimal southern exposure for the photovoltaic panels on the roof.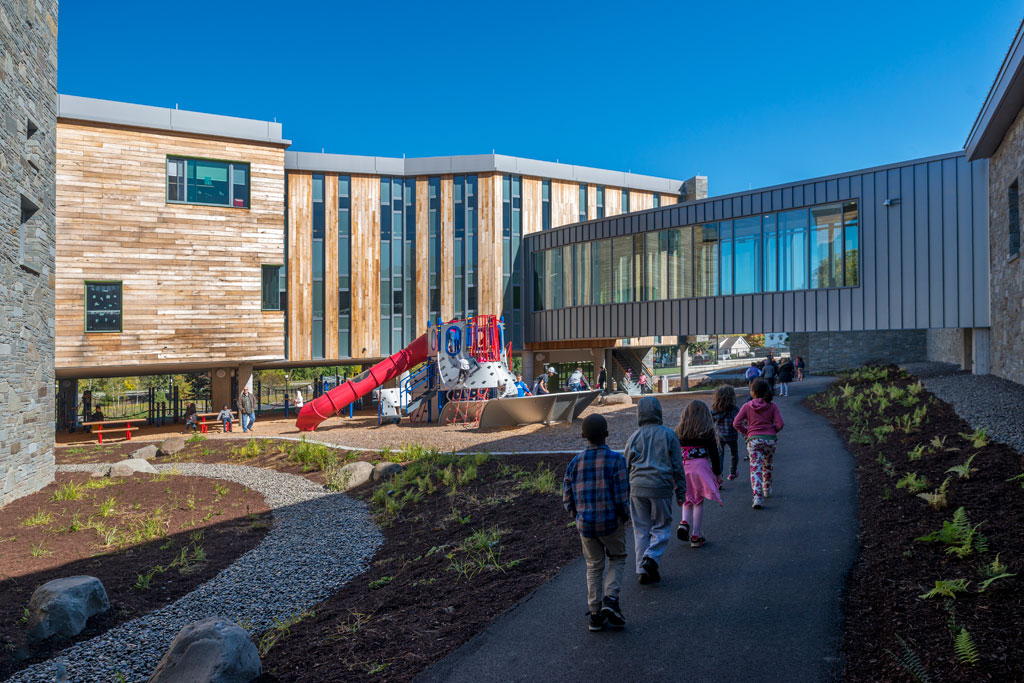 Energy budgets, daylight and energy modeling were used in an interactive design process. Ground source heat pumps, exposed radiant concrete floors, on demand ventilation and robust controls for lighting and energy allow the building to model at a remarkable 10 EUI.
Locally sourced bluestone and black locust are the primary exterior materials, detailed to relate to the neighborhood and river sides of the building respectively. Development of interior spaces was influenced by student input that "learning takes place everywhere and all the time." Informal collaborative areas and "in-between spaces" (third space) accommodate ever-evolving pedagogy. Interior materials are simple, elegant and subtly color themed by grade level.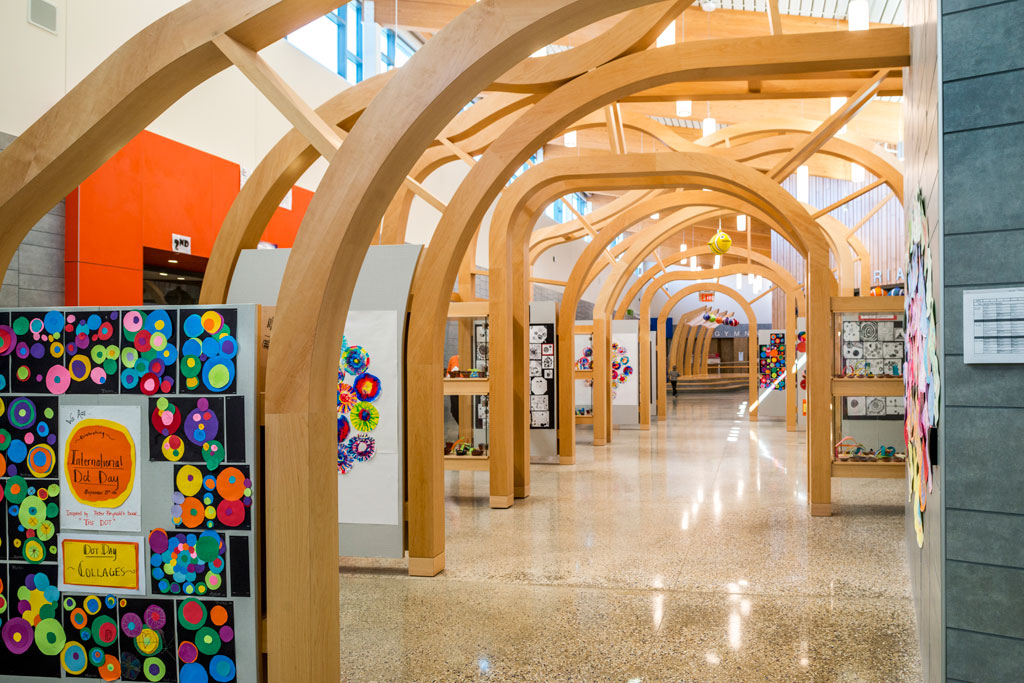 Initial reaction from students, teachers and the community indicate that the project visions and goals were met. Longer-term post occupancy data will track specific areas that could be improved in the process and outcomes.
About Ashley McGraw Architects
Ashley McGraw Architects, based in Syracuse, New York, was founded in 1981. Its award-winning portfolio of K-12 schools, higher education buildings, and community/civic structures has been consistently recognized for innovation and design excellence. The firm has particular expertise in designing high performance, sustainable buildings. Ashley McGraw is ranked in Building Design + Construction magazine's list of 2017 Top 100 Architecture Firms.