Mountain Top, PA (May 2019) – CornellCookson, a leader in closure products for commercial, industrial, institutional and retail applications, returns to the AIA Conference on Architecture 2019 with code-driven solutions and game-changing innovations. Hosted at the Las Vegas Convention Center in Las Vegas, NV, June 6-8, the industry event is expected to draw more than 30,000 practitioners from the global architecture and design community.
Located at booth #6716, CornellCookson will display four products that provide unique combinations of durability, life safety and improved aesthetics. This includes the company's brand new tornado-shelter StormDefender™ Door along with the design-forward SteelWeave™ Metal Mesh Grille and code-driven SmokeShield™ Elevator closure. CornellCookson will also take part in the AIA Continuing Education (CE) Theater and Passport programs, in addition its own in-booth promotions and giveaways.
The following products will be showcased at the conference:
StormDefender™ Door – To help combat the alarming increase in natural disasters and protect human lives against deadly winds, flying projectiles and fire, CornellCookson has developed the StormDefender™ Door. This advanced rolling steel door is designed specifically for safe room protection against life-threatening tornadoes and hurricanes. The product is tested and certified to ICC 500 and FEMA P-361 standards. A fire-rated version of this specialty door meets UL10B and UL1784 standards – adding to its life safety credentials.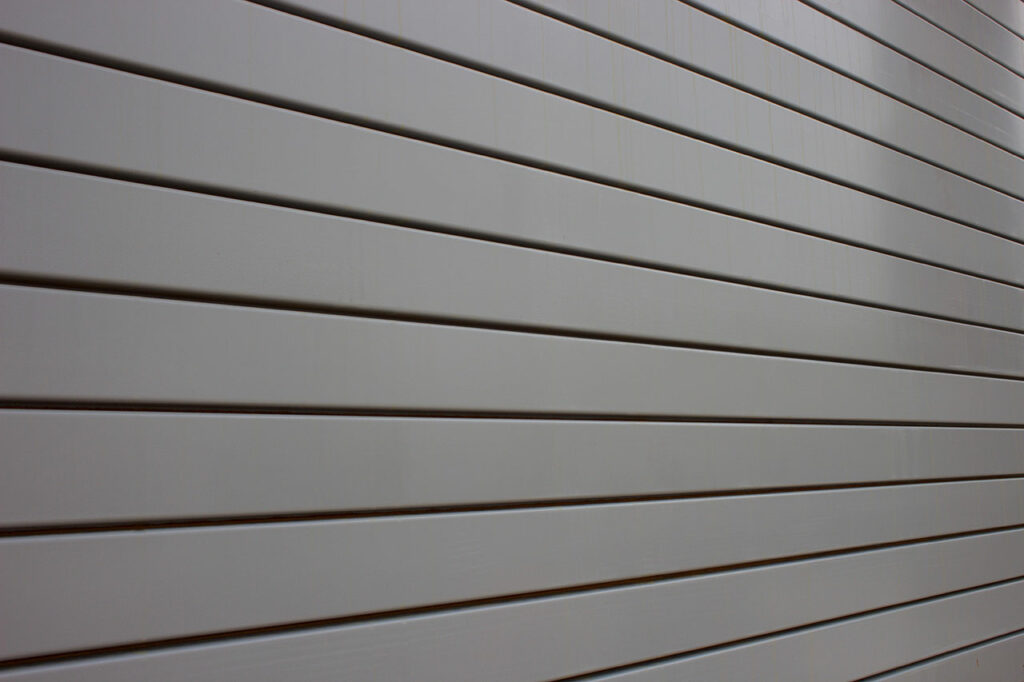 SteelWeave™ Metal Mesh Grille – This innovative closure solution combines the style and design of architectural metal fabric with the functionality and safety of a traditional rolling grille. The result not only enhances building design but also provides unmatched security. SteelWeave™ Metal Mesh Grille is specifically designed for use in storefronts, malls, bars, restaurants and other commercial spaces. It can also be installed as a room or space divider. Based on these uses, CornellCookson has developed flexible configurations that provide the A&D community with solutions to common design needs.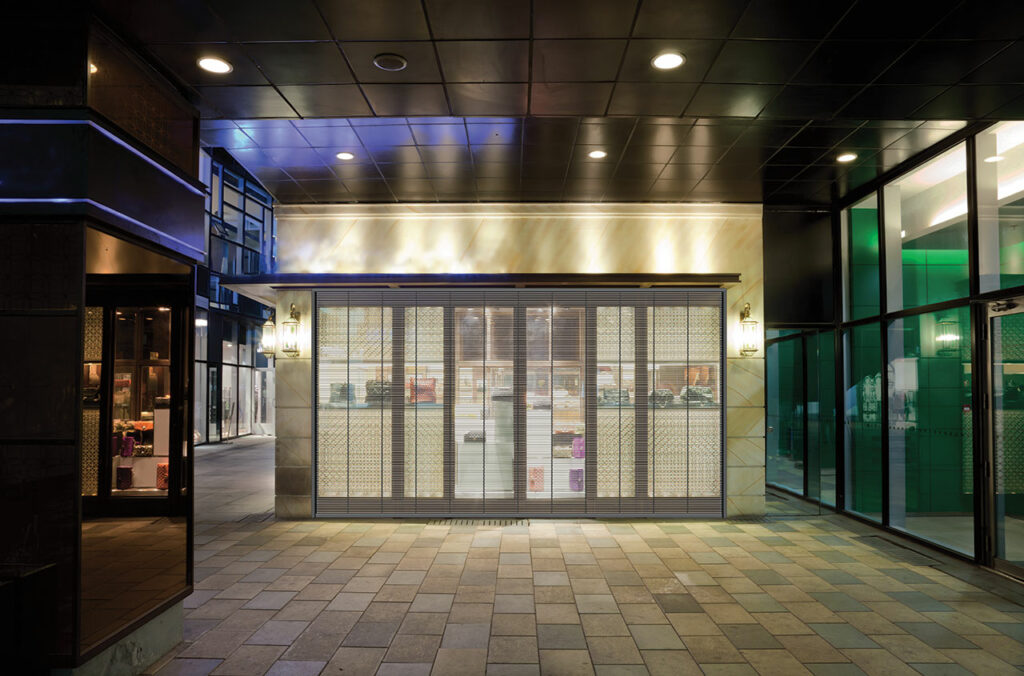 Extreme® 300 Series MicroCoil® Grille – The company's newest product, Extreme® 300 Series MicroCoil® Grille, allows architects, designers and facility managers to maximize clear openings by significantly reducing coil size. Instead of a 24" headroom requirement, MicroCoil® reduces this number to just 13", making it an important product for meeting ADA Standards for renovated parking facilities and other structures. It also offers the same performance, durability and longevity attributes as other Extreme® 300 Series products, along with 2 year/300,000 cycle component warranty.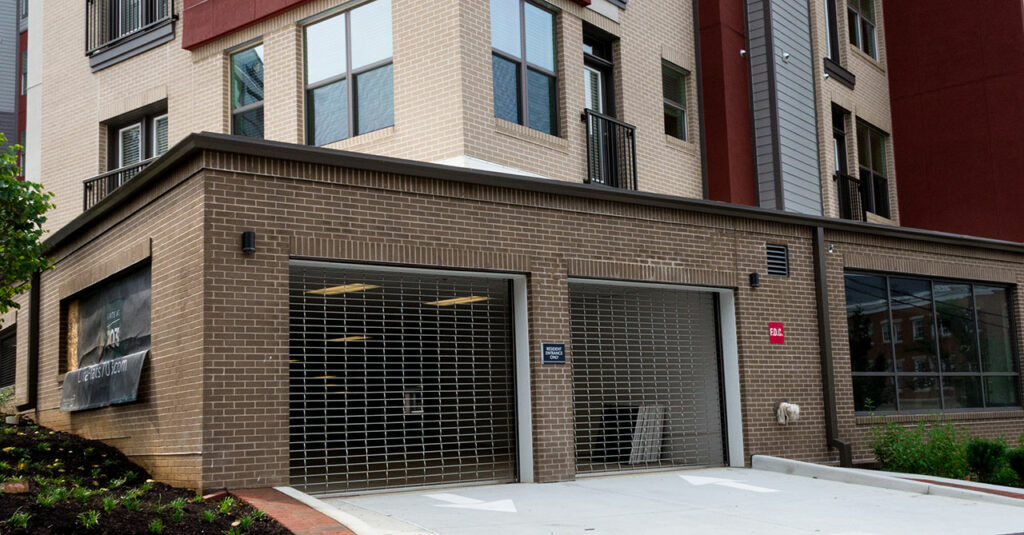 SmokeShield™ Elevator – The most design-adaptable hoistway smoke enclosure in the industry may allow designers to eliminate the International Building Code elevator lobby requirement (IBC 3006) by providing invisible smoke containment built directly into the frame of the elevator door. Smokeshield™ Elevator offers a broad range of surface or under-fascia mounting possibilities and includes custom component finishing to match, enhance or provide contrast with surrounding features. This must-see product also includes a standard 24-hour battery backup and highly intuitive user graphics.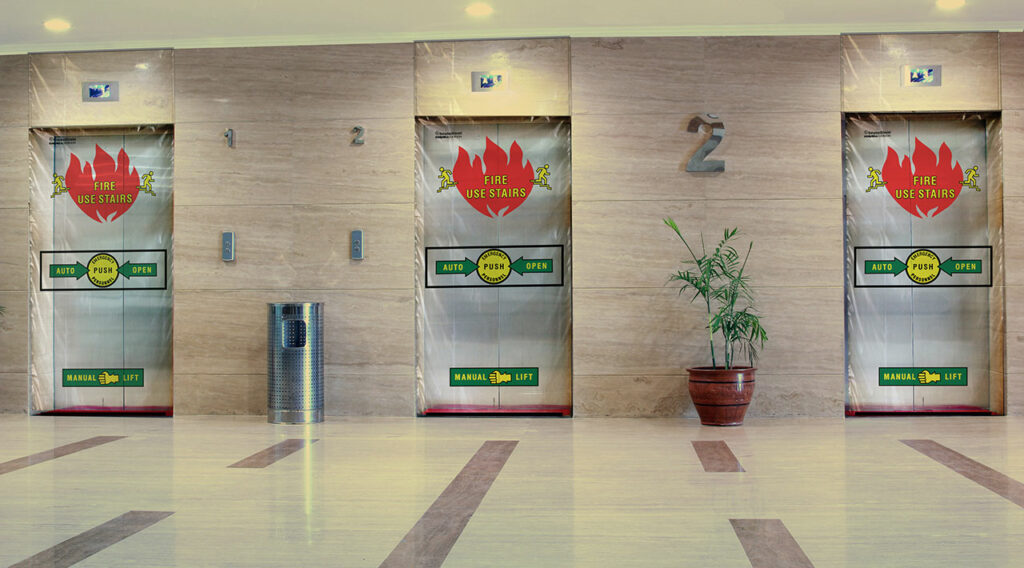 CE Theater – Going Down? Eliminating the Elevator Lobby Requirement with Smoke Closures (1.00 LU)
CornellCookson will once again take part in AIA's CE Theater by helping architects and designers better understand options for eliminating elevator lobbies with advanced new smoke closure systems.
Throughout the presentation, attendees will learn about recent and historical developments of hoistway smoke protections, get an overview of elevator types and function in high-rise buildings, learn how to identify specific IBC language for hoistway closures and discover the basics of mandatory versus optional elevator lobbies.
The company invites industry professionals to register for Going Down? Eliminating the Elevator Lobby Requirement with Smoke Closures. The course will be held on Friday, June 7, 2019 from 12:15-1:15pm in CE Theater A. It is worth 1.00 LU/HSW/GBCI/RIBA credit.
In-Booth Giveaway
CornellCookson is giving away a Projects watch to booth visitors. To enter for a chance to win, sign up for CornellCookson's monthly architectural newsletter – a one-minute read full of the latest hot topics for the A&D community, with a dash of rolling door innovation.
About CornellCookson
CornellCookson, a division of Clopay Corporation, is a leading rolling door and grille manufacturer with facilities in Goodyear, Arizona and Mountain Top, Pennsylvania. With history reaching back to 1828, CornellCookson product solutions can be found in stadiums, distribution facilities, hospitals, hotels and museums, as well as a variety of other facilities where reliability, security and life safety is vital. CornellCookson products are available through a worldwide network of more than 700 professional dealers. For more information, please visit www.cornellcookson.com