Places, people, and clients: Three reasons Stantec is now a Fitwel Champion
In November 2017, Stantec became the 13th company to form a strategic alliance with the Center for Active Design (CfAD), the leading non-profit using design to foster healthy, engaged communities) by becoming a Fitwel Champion. Developed by CfAD in 2015, Fitwel is a health-focused third-party rating system piloted at 89 US Centers for Disease Control and Prevention (CDC) and General Services Administration (GSA) facilities. Similar to the WELL Building Standard, Fitwel offers a market-friendly, cost-effective opportunity for projects seeking certification for incorporation of proven evidence-based design approaches across the built environment. The Champion designation was designed for early adopter organizations looking to broaden their commitment to better health impacts across their portfolios. Other Champions include global giants in design, construction, and real estate.
Stantec saw an opportunity to leverage our size and presence in North America and beyond to form this alliance as part of a shift toward focusing on sustainability and wellness in the built environment with three primary areas of impact: 1) our real estate, 2) our people, and 3) our clients.
Real Estate: The Champion commitment initiated a pilot project where three Stantec offices (Boston, Denver, and Toronto) began retroactive Fitwel certification—to be completed within 2018. While modest in scope, this initial cohort will assess the applicability of key strategies for health and wellness. Our new Stantec headquarters in Edmonton, Alberta is registered and certifying for both LEED and Fitwel. Our hope is that more offices will follow suit, and as we expand, consolidate, and renovate our spaces, we'll use Fitwel as a tool to cost-effectively incorporate evidence-based approaches which promote positive health outcomes.
People: Our people are our greatest asset, and we feel through our Champion designation and Fitwel certifications that we can encourage healthy behaviors by demonstrating a commitment toward active engagement in promoting staff health and wellness. We want to attract and retain the best talent and keep them inspired, engaged, and productive inside and beyond Stantec. Becoming a Fitwel Champion also aligns with the existing health and wellness programs we offer.
Clients: As a Fitwel Champion, Stantec will learn by doing. We will leverage lessons learned from certification of our own offices and generate proprietary knowledge on design for wellness that we can use to help our clients respond to their staff health objectives. As we compile metrics from certifying our offices, we can combine these gleanings with the results of internal research (Stantec's Green Light program) on health and wellness, particularly exploring key performance indicators (KPI) to answer questions about how our investment in health-focused systems make us healthier.
Lastly, as we embrace our Champion agreement, we will accredit staff as Fitwel Ambassadors and leverage this expertise across all sectors to help our clients reach their health and wellness goals.
Stantec Boston, a closer look
We submitted 311 Summer Street in Boston, Massachusetts, as our first office for certification. Located within a historic eight-level warehouse in the Seaport District, the space is home to 120+ employees and boasts a LEED Platinum (ID+C) certification. The space was a natural fit for the pilot program. Many of the LEED attributes of the building contributed to the Fitwel score. 311 Summer Street is in a walkable urban environment; adjacent to the Boston Harborwalk; serviced by multi-modal public transportation; and has onsite showers, changing rooms, and bike storage facilities. Additionally, most regularly occupied spaces (open studios) are daylit with access to views through operable windows.
The office also earned several points for features unique to the Fitwel system, including providing accessible drinking water on each level, a lactation room for nursing mothers, and protocols for emergency preparedness. The building's offset core opens the floors to daylight on three sides, which also allows users to encounter stairs, serving all floors, before they encounter an elevator. The second stair, adjacent to the exterior, receives natural daylight and sports a front-of-house look to encourage its use. Utilizing these stairs is a great way for staff to incorporate activity into their daily routine. 311 Summer Street earned a 2-star Fitwel certification for Commercial Interiors, the second-highest designation within the system.
Our Champion agreement is only the beginning. Additionally, Stantec has been appointed to the Fitwel Advisory Council, which will give us a platform to provide input into the evolution of the standard as it matures.
About the author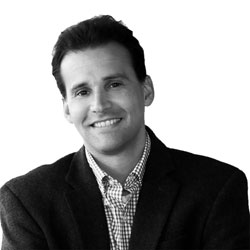 Blake Jackson, Sustainability Design Leader, Stantec
Blake is a passionate architect who specializes in designing and implementing stewardship (sustainability, wellness, and resiliency) for a variety of projects and industries. He brings a great deal of creative energy to his work, and he's well-versed in Fitwel, WELL, and LEED certifications.
Believing that every project presents an important stewardship opportunity, Blake works closely with clients and designers to develop beautiful, cost-effective, and user-focused strategies. Rather than applying stewardship concepts late in the process, Blake's design approach intertwines stewardship and architectural concepts, realized through early visioning, charrettes, and identifying cost-sharing and offsetting opportunities.
Blake is an internationally-published author and prolific speaker. He enjoys conducting original research and gaining insight into corporate social responsibility. He's lectured at the Boston Architectural College, and in 2015, he was recognized as a 40 Under 40 by BD+C Magazine. Outside the office, he spends time training for marathons and traveling the world. He's also an unapologetic metalhead and an aspiring novelist.
About Stantec
Communities are fundamental. Whether around the corner or across the globe, they provide a foundation, a sense of place and of belonging. That's why at Stantec, we always design with community in mind.
We care about the communities we serve—because they're our communities too. This allows us to assess what's needed and connect our expertise, to appreciate nuances and envision what's never been considered, to bring together diverse perspectives so we can collaborate toward a shared success.
We're designers, engineers, scientists, and project managers, innovating together at the intersection of community, creativity, and client relationships. Balancing these priorities results in projects that advance the quality of life in communities across the globe.
Stantec trades on the TSX and the NYSE under the symbol STN. Visit us at stantec.com or find us on social media.