The definition of work has rapidly changed over the past few years. More companies are embracing a flexible work model, and the line between work and play has increasingly blurred as technology allows employees to be available 24/7. This shift in perspective has led to the rise of what are called Innovation Districts, an emerging trend that is changing the way industries, economies, and communities are developing.
As today's students graduate from college and enter this evolving workforce, companies are choosing to set up shop where promising young talent want to live — in on-the-rise areas that embody a "cool factor" like Denver, Austin, and Seattle, and even Oklahoma City, where we are designing an Innovation District. These targeted urban areas have great potential for entrepreneurship, opportunity, and growth — especially given the right catalysts. In a successful Innovation District, spaces and ideas develop organically, promoting mutually beneficial connections between people and industries and encouraging significant economic development within a community, resulting in the attraction of additional talent to the area as well.
The Oklahoma City Innovation District is an excellent example of its kind — a burgeoning community. Oklahoma City is home to the State Capitol; the University of Oklahoma (OU) Medical Center; the OU Research Park; Oklahoma Medical Research Foundation; Devon Energy; Baker Hughes-GE; Tinker Air Force Base; and the Federal Aviation Administration's (FAA) Mike Monroney Aeronautical Center, among other entities. With a number of industries centered in this area, such as aeronautics, oil and gas, biomedical, and healthcare, this blossoming district will foster an environment where different industries can seamlessly forge a common discourse and effectively demonstrate a positive impact on each of these disparate sectors. This positive impact will ultimately lead to further economic growth for the city in the process.
The Oklahoma City Innovation District has already become a meaningful source of economic growth for the state of Oklahoma, and the organizations and neighborhoods based in this area have a unique stake in supporting its continued growth and development. As the trend of Innovation Districts continues to rise, larger areas will begin to have a similar interest in their sustained existence.
Additionally, the district is making a concentrated effort to integrate the Medical Center and Capitol Environs campuses further into the fabric of the neighborhood, creating new growth opportunities for all parties in the process. Through the exciting potential this Innovation District is nurturing, an opportunity for new developments and investments as well as economic opportunities has increased, allowing for the district to physically expand. As the area continues to grow and become an integral part of Oklahoma City's economic framework, its place as a permanent part of Oklahoma City's urban landscape will continue to be made clear.
The Oklahoma City Innovation District has gone through great lengths to ensure that communities that are already an integral part of the area are being included in the new and emerging economic opportunities. Mindful of the chance that historically underrepresented communities might be left behind due to socioeconomic differences, Perkins and Will facilitated discussions with local schools and organizations to implement training, technical education, and workforce development programs — allowing individuals of all backgrounds access to education opportunities within the innovation district. A job within the Innovation District provides upward mobility, allowing residents to amass personal wealth, and increasing their earning potential and the value of their personal assets in the process. As a result, the innovation district will grow in a more inclusive way. A focus on diversity is a crucial part of how designers and urban planners must think when planning the Innovation Districts of the future.
Urban renewal has also been a pivotal element of the Oklahoma City Innovation District project. Perkins and Will facilitated a large public engagement push during the design process, wanting to make sure that important historic memories and places were not pushed aside by new development. The firm conducted surveys, interviews, and community outreach sessions with a broad cross section of people who live and work in the district to a holistic plan that integrated spaces and places of celebration and remembrance. Through this lens, the firm made way for a more comprehensive take all around — not only exploring what is required to design a healthy place for people to live, work, and flourish, but also examining what it means to make sure an area's history and evolution is accurately and successfully reflected.
About the author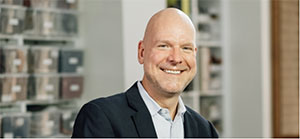 Stephen Coulston, AIA, LEED AP
Principal with Perkins and Will
Stephen Coulston, AIA, LEED AP, Principal with Perkins and Will, is an architect and urban designer in the Austin studio. With a passion for working within the innovation economy, Stephen has developed an expertise in strategizing, planning and designing projects that lie at the intersection between higher education, research, healthcare, private industry, and government. He has spent 25 years working on projects ranging from long-range strategic master plans to complex, multi-million dollar building projects. His focus on strategic systems and approaches influences clients' management processes, capital investments, and long term operations. With a personal mantra of "process matters," Stephen cross leverages skill sets of institutional organizations, communities and businesses in a way that fosters creativity, dialogue and newfound opportunity for success through transformation and a focus on actionable outcomes.