In 2018, we are still learning a lot about climate change. A 
report
just recently released "warned that the changes required to hold global warming to 2.7 degrees Fahrenheit, as called for in the Paris agreement, would require changes on a scale with no documented historic precedent," according to
The New York Times.
Additionally, NOAA cites that 2018's hurricanes caused $265 billion in damages, making it the "costliest year in terms of weather and climate disasters for the nation."
These rapid changes are critical to the building industry. It is and must continue to be keenly aware of the world's fast-changing climate. The industry's role in creating buildings designed not only to withstand the elements, but also to be manufactured sustainably and perform with higher efficiency long into the future is critical. What can we as an industry be doing better to manufacture products and create efficient buildings that will help shape the future in a more sustainable way?

How Our Climate Affects the Built Environment
During Hurricane Irma in 2017, real estate broker Scott Papp and his wife Kym experienced the Category 4 storm first-hand from their third-floor hotel room at The Hyatt House in Naples, Fla. Papp, along with his family, evacuated from the Florida Keys when the storm was projected to hit Miami and head up the east coast. As he wrote in a social media post the night of the storm, "A change of plans and directions, and here we are on the west coast looking at a spaghetti trail leading right into the lobby of our hotel…"
This story, which reflects on the unpredictable nature of weather, was a common tale told during Hurricane Irma, and again in 2018 during Hurricanes Florence and Michael. Papp felt safe, thanks to the support of staff at the hotel, and he later learned, the hurricane-impact rated products and technology used to reinforce the building.
To better prepare for these scenarios and to build strong, resilient communities, architects and design engineers are seeking products to protect against storms like Hurricane Irma, as well as increasingly intense climate conditions like those of the recent wildfires.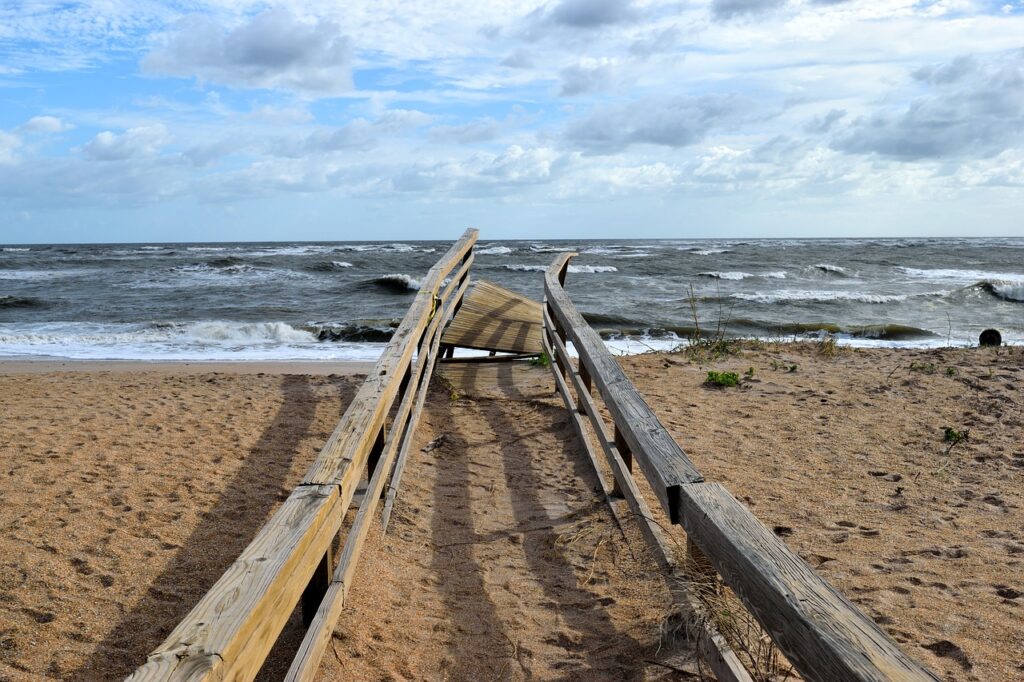 Code Matters
To become stronger and more efficient as an industry, having the proper building codes and energy codes in place is critical. While these codes will not protect against the elements alone, they can help guide our industry in creating a more efficient, resilient built environment – one in which buildings and their occupants are more comfortable, safer and suffer less damage during extreme conditions.
While the International Code Council, or ICC, is updated every three years, in the United States building codes are adopted and enforced at state and local levels. While this has proved effective in states like Florida, which is particularly vulnerable to natural disasters, a recent report by the Insurance Institute for Business and Home Safety recently found that a number of coastal states have actually become more relaxed in their efforts to enforce and strengthen building codes, either updating them less frequently or making codes less stringent. This is a critical finding because research clearly shows that stronger codes have made a tangible difference in the resilience of communities during and after storms like Hurricane Irma, in Florida.
Energy codes and building codes are strongly linked. For example, a residence with a higher level of insulation and thermal performance as well as stronger performing windows is more apt to remain steadfast during a disaster, as well as stay warmer in the winter and cooler in the summer – regardless of extreme weather conditions.
According to the nonprofit organization, Architecture 2030, in the United States buildings account for 40 percent of all greenhouse gas emissions. Today's energy codes are working to help lower this percentage by driving more stringent U-factor requirements. LEED® and other energy standards are addressing the very building products used to assemble the building envelope.
While the goals of these codes and standards are all critical for paving the path forward for energy and environmental conservation, it is important that architects and specifiers don't design purely to "check the box" for specific requirements and certifications. Because extreme weather is happening all across the country, as opposed to only those places prone to natural disasters or other challenges, the industry must consider climate in every project – and build with efficiency and resilience in mind.
Additionally, the entire building envelope must be taken into consideration. New and existing technologies must be leveraged in order to make stronger strides toward a better built environment. Solar energy, for example, is an efficient and scalable solution – and one that continues to grow. In fact, research shows that the global solar market grew 29.3 percent in 2017, with nations installing 98.9 gigawatts of new capacity. Additionally, thermal insulation and ventilation is critical to ensuring an efficient building envelope.

How Product Plays a Role  
For architects and specifiers, choosing the right products that are going to provide the maximum performance are critical to building to ever-changing codes, or simply meeting the challenges of a rapidly changing environment. Yet identifying the components necessary to deliver on high performance can be a challenge.
While it may seem easy to understand building codes and energy codes, it is important to understand specifically what to look for in a product to help improve the thermal performance and sustainability of a building. Many product manufacturers may state the lowest U-value possible alongside their products, however there may be many steps – and additional upgrades, like argon gas fill in glass – needed to achieve that performance. Additionally, once those upgrades are realized, it is not uncommon for the initial performance to be value-engineered out of the product to meet the right price point.
To avoid this mistake and ensure the highest performance out of a product, it is critical that architects and specifiers work closely with product manufacturers to gain a strong understanding of how to achieve the desired performance at the most economical price. For example, an architect may specify a specific high-performance framing system designed to achieve a strong level of energy efficiency. However, when the general contractor puts the project out for bid, other options for framing/glass combinations may be submitted at a lower price point. While these combinations may meet the cost required for the project, they may not meet the desired energy performance. Often times in this process, the architect may not realize the performance lost in this process. As a result, making these substitutions in favor of a lower price point will sub-optimize the overall building performance.
The lesson learned in this example is the more communication, the better. The stronger understanding an architect or specifier has of the solution, be it framing or another product, the better positioned he is to make a well-informed decision – one that is good for their customer, the occupant and the environment.
In addition to close collaboration with the manufacturer, another solution for this challenge that has come into play in recent years is thermal modeling. These interactive thermal performance applications use independent laboratory testing (to NFRC 100, 200 and AAMA 507 performance standards) to help architects and specifiers calculate the thermal performance of a product, or get recommendations for the right product combinations based on their desired energy performance. This takes the guesswork out of the equation, providing a higher likelihood of success from the beginning of a project.

Building a Brighter Future
While the building industry has made strides in becoming more sustainable, resilient and energy efficient, there is always more that can be done. The industry must take a close look at how we can better reduce waste in the process, as not to negatively impact the environment. Using Life Cycle Analysis (LCAs) for the product we use can help us realize the materials and the processes that can be improved. Future improvements or quick wins could be established in the packing and shipping of materials or the way they are loaded.
Additionally, while stringent energy codes do exist, not all buildings are specified to meet or exceed the specifications. However, it is in our environment's best interest if we as an industry continue to strive for the highest energy efficiency possible – even when code does not call for it. By gaining a stronger understanding of the many solutions that are available to provide for more efficiency and resiliency for changing climate conditions, the industry will thrive with resilient, high performing buildings.
Working together, we as an industry can do our part to create a sustainable legacy for ourselves and for generations to come.
About the author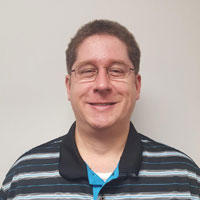 David Warden
enerGfacade brand manager, YKK AP America Inc.
David Warden is the enerGfacade® brand manager for YKK AP America's family of energy efficient fenestration products, and is responsible for spearheading marketing efforts both externally and internally for the product line. He has been with the company for more than 17 years, and is beginning his eighth year as the enerGfacade brand manager. David has also served as a Product Marketing Engineer, where he provided technical research and reviewed outside engineering and testing as it related to product initiatives and energy modeling. Before that he worked for three years as an Applications Engineer in YKK AP's DirectTech and the five years prior to that he worked as a Special Projects Engineer in the company's Technical Administration department. He is a LEED ®  GREEN ASSOCIATE and an NFRC Approved Calculation Entity (ACE).
About YKK AP
YKK AP America Inc. is a technology-oriented manufacturer of commercial façade systems and residential doors and windows.  With every finished good, we push the boundaries in next generation manufacturing and create value for architectural applications.  Driven by a desire to provide exceptional service in our markets, YKK AP America builds upon our foundation of advanced engineering, vertically integrated manufacturing, and customer focus to deliver the highest level of quality at a competitive price.  Headquartered in Austell, Ga., all building products are manufactured in our world-class production facilities located in Dublin, GA. and Macon, GA. YKK AP America Inc. is a subsidiary of YKK Corporation of America, whose parent company is global manufacturer YKK Corporation of Japan. For more information, visit ykkap.com and follow us on Linkedin.com.