We know that architecture is so dependent on color. After all, color is an integral element of our world. Typically, colors such as whites and grays have been favored by architects and designers, until more recently, they are choosing to design with a plethora of colors at their fingertips to highlight their building designs. Colors available today are endless and now more than ever, architects are looking for insights and trends to stay ahead of the curve.
But, why is color so important? Color conveys emotion, sells products and services and ultimately has the power to inspire, to connect and to bring every architectural vision brilliantly to life. It is constantly evolving. It is human nature to be attracted to color and to expect tastes in color to evolve. When that happens, new trends form – often around familiar topics.
Current Color Trends
A few current architectural and building products color trends have emerged within the metal coating industry. In architectural exteriors, the most popular colors remain whites and neutrals, accented by strategic use of more daring shades, the corporate equivalent of the orange door. Together, these colors help us feel comfortable in the architectural world by making us feel at home, even as they simultaneously reshape our understanding of space and function. Trending colors we are seeing are honest grounding shades derived from earth minerals. Hues like Rustic Orange and Stain lend a feeling of permeance and trust when combined with shimmery metal, the look is unmistakably luxurious. And within the agricultural market, today's farms are versatile and creative, forming symbiotic relationships across industries.

The Science Behind Color Trends
But just as current color trends are utilized within the commercial, residential and agricultural industries, color trend experts have been working diligently to predict upcoming color trends within the market. To predict and select these new themes, color trend experts work year-round to predict, identify and establish new color trends for architects to work with. Long before an architect begins planning their next project, trend experts are utilizing a scientific approach that includes trend management, identification and research, analysis, watching, spotting, reporting and application to uncover upcoming trends. In fact, establishing color trends in advance is critical to meeting consumer expectations because the product development process can take up to three to five years before the trend will come into the metal paint market.
True trend identification and research starts by examining patterns from sources such as government publications, science journals, opinion pieces, news reports, magazines, design, art and culture at the mega, macro and micro levels. After a year of data collection, the color experts analyze the results and translate them into niche color themes for architects to utilize. Trends can be based off influences including truths, culture, beliefs, environment, humanity, society, science, technology, connection, conservation, economy, ethics and government. These act as catalysts that spark the trends of tomorrow. Take a glimpse into what is influencing future trends.
Beyond the Basic Palette – Special Effect Trends
Serious architectural design once meant a limited effects palette. However, the future of color trend forecasting offers architects infinite possibilities. Trends are shifting to include special effects within the architectural metal coatings industry. These effects help projects enchant, impress and even dazzle.
Effects include adding a dynamic, eye-catching gold or silver sparkle or pearlescent sheen to nearly every color and including intense, vibrant colors that appear to color shift from one to another depending on the light or angle. Special effects like these will add depth to any architectural project.

Looking Ahead – The Future of Color Trend Forecasting
As a new generation of architects begin to inspire design, color experts are going beyond the rational aspects of trend forecasting and starting to tap into more emotional cues. Upcoming trends will focus on familiar topics that are being examined in a new light and will continue to evolve and signal a spark into the future. Multiple color stories are currently being crafted into sets of palettes, each with its own overarching story.
A look to the future shows that color trends are representing exploration – featuring bold navy and violate hues that are often found in our deepest seas and across our universe. These colors represent the profound of place and our determination as humans.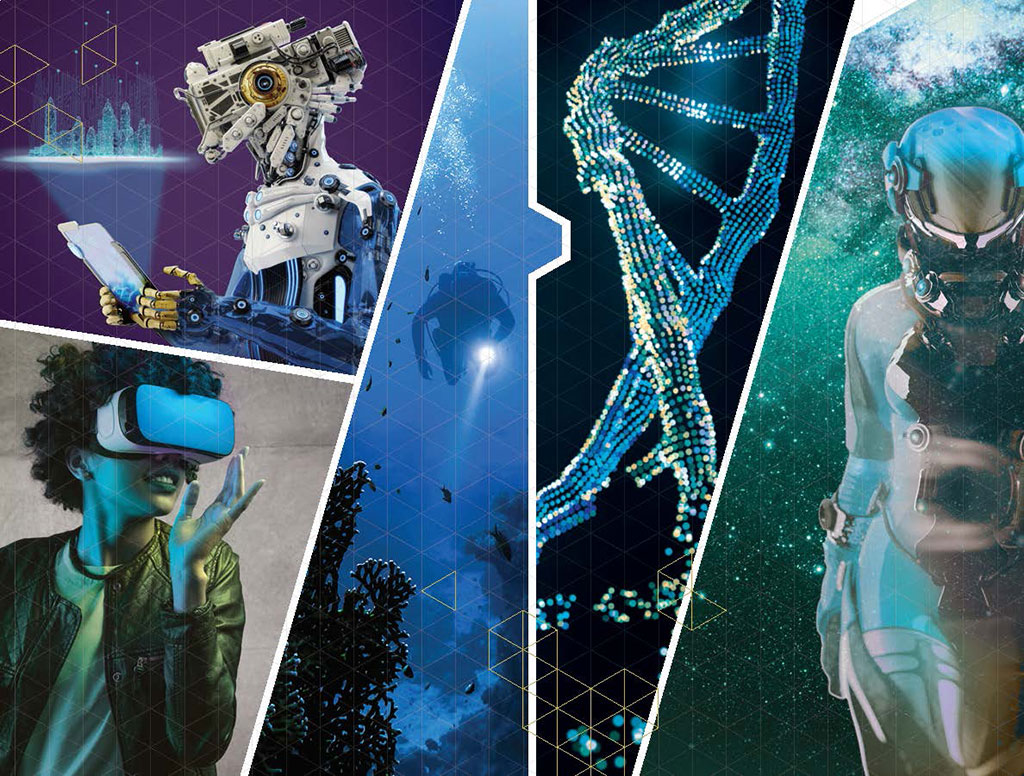 After all, color is defined with today and tomorrow's lifestyles in mind, helping architects and designers capture every generation on canvases comprised of office buildings and pavilions, universities and museums. Color trend experts in the architectural metal coating space work to match the creativity, imagination, passion and work ethic that go into architectural projects. The ability to work with metal building materials in a way that artfully leverages an environment's natural light, textures, climate and silhouettes is part and parcel of good design. The capabilities and effects of today's modern colors for coatings mean nothing is off-limits.
About the author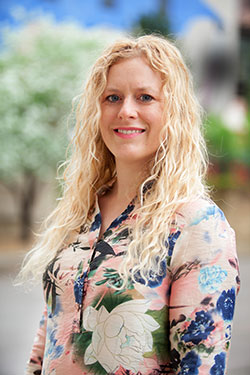 Kiki Redhead, CMG
Global Color & Trend Manager, Sherwin-Williams DesignHouse
As the Global Color and Trend Manager for Sherwin-Williams DesignHouse, Kiki manages all color and trend initiatives, internal, external and customer specific, for the Performance Coatings Group. Kiki has nearly 20 years of visionary expertise in color design and future trends working with Sherwin-Williams, Time Inc. SPC, Polaris Industries and through her own consultancy. In 2008, she opened Colour Couture which coached 35 cross-industry clients from over 12 countries in macro trend and CMF development. Redhead has a B.S. in Interior Design Merchandising and Management and a master's degree In Trend Forecasting. She also sat on the Board of Directors for the Color Marketing Group and co-authored two books on how to choose color confidently.