A college student's life transitions every year, and a transitional student housing plan can provide the proper environment to help the student achieve success at each level
When a student goes off to college for the first time after living at home their whole life, they might not be aware of all the transitions they'll go through. Where will they eat? How will they make friends? Where will they study? Once they reach the upper divisions, will they need to access off-campus internships or jobs? Are they positioned to succeed at grad school?
Because the journey through the college years is a constant transition for students, different forms of housing is needed to help the student achieve success. Most students will say they want a large space with a kitchen, living room, private bathroom, and all the bells and whistles. But is that what they really need to succeed?
With all residence life projects, we do not just look at the university's immediate need, but approach every project with a holistic view of the entire residence life program and overarching goals.
Having studied numerous campuses and several possibilities to accommodate growth over the coming decades, I believe that a comprehensive master plan focused on student housing is a huge part of the campus life and is key to supporting growth and maturity of an ever-changing student. The plan, if designed and implemented properly, allows for students to transition through housing models appropriate to support their personal and academic development at each level. I have found that there are design parameters that work well for encouraging student success at every step of the undergraduate journey.
Freshman Housing
Studies have shown that students who live on campus earn higher grades due to learning communities and faculty access, and they more easily form relationships due to forced social interactions. Therefore, the "freshman housing" should be located as close to the academic core as possible. If available, the housing should be situated between or adjacent to the academic core and the student recreational facilities with immediate proximity to dining. The location provides the best opportunity for students to engage in university activities and promotes student interaction among the community.
"Most students will say they want a large space with a kitchen, living room, private bathroom, and all the bells and whistles. But is that what they really need to succeed?"
The freshman housing should be built in the "traditional" style unit, shared bedroom with closets and possibly a sink, and broken down in to 25-30 bed communities. Communal bathrooms are provided at each community, possibly two for better ratios.  The communal bathrooms should be designed with shower and toilet pods providing full length doors to maximize privacy and comfort.  This also allows the bathrooms to be designed co-ed when appropriate. The overall targeted building size should be no more than 150-200 beds. Studies of the human brain have identified commonalities in the memory, the human brain can fully identify and relate to approximately 30-50 people, yet be able to comfortably recognize from 150-200 people. This scale in student housing provides a sense of security and comfort for freshmen, who have most likely never lived away from home for long periods of time.
In the freshman hall, the unit size is significantly reduced allowing for space saved to be designed back in to the community with integration of lounge spaces, study spaces, niche sitting areas, and impromptu meeting areas throughout the building to further promote student interaction. The goal of freshmen housing is to get the young students out of their rooms to interact with other students and engage in campus life, building lasting relationships and integrate them in to the culture of the university.
Sophomore Housing
The "sophomore-housing" should be located adjacent to the freshmen housing, with the freshman housing maintaining site priority. The sophomore housing should be built in the semi-suite style unit to provide an opportunity for students to build upon relationships forged freshman year while allowing a little more living space and privacy with an in-suite restroom and shower facility. The bedrooms can be shared or individual and sized from 2-4 students per unit.
The community size should expand to a larger ratio of 30-40 beds per community, but the overall building population should try to remain at no more than 150-200 beds. This will result in fewer community spaces, which creates a balance in efficiency from the space pulled in to the individual semi-suite unit. For sophomore students, student interaction is still important. Central floor lounges, study rooms and niche seating areas should be provided, along with one quiet study area per community.
Junior Housing
The "junior-housing" creates an interesting transition on campus as juniors start focusing more on a specific major and graduation, their next steps in life, and resume building. They have developed their friendships, identified with student organizations and become members of the campus community.  While they have reached a certain level of maturity appropriate to more independence, they are still very busy and the most active in the organizations with which they have chosen to associate, holding executive positions and volunteering.  Whereas they may want the amenities and freedoms an apartment provides, they are likely too busy to ever cook a full meal or host a dinner.
The Full-Suite unit is most appropriate for the junior level student.  The unit configuration provides significantly more space, along with more privacy without the burden of being fully disconnected from campus or campus activity. The community space provided in the freshman and sophomore housing is now brought in to the unit through unit common spaces, and community size is increased to 40-50 beds.  Commons space is now typically provided on a commons floor, but can be provided per floor at a reduced level from that of the freshman or sophomore housing. When provided, we will often see a smaller floor lounge and quiet study space.
The site location of the junior housing is now moving further from the core, but not quite at the edge of campus, with some proximity to dining, preferably a retail or grab-&-go style dining facility. The student will typically have a set schedule, with most of the time in the academic core during the day, and at the student organization or athletic/recreational facilities in the evening. The junior level student may even have an off-campus or on-campus internship, requiring more connectivity to off-campus businesses and organizations.
Senior Housing
The "senior-housing" is the final step in a student's academic career. The student is now clearly focused on the next steps in life, which may be a career, graduate school, or starting a family.  A senior requires more privacy and seeks independence from the highly active campus life they experienced in their early years.
The senior housing should be located near the edge of campus, allowing the student privacy and seclusion, while also providing easy access to off-campus internships or travel for interviews. The apartment style unit will provide the desired independence as well as privacy of space. The community size has now expanded to more than 50+ and provides for very little common space. The common spaces that are provided are often large game rooms, or outdoor spaces, set up for weekends or times when the student needs a quick break to blow off some stress or simply relax.
Student Housing Master-Planning
While there are many campus specific factors that go in to student housing master-planning, the points in this study should serve as basic guide to get you started. When completed, a strong student housing implementation plan will provide a lively hub of student life on campus – promoting academic discourse, lasting personal connections, and a deep bond to the university overall. The result is higher academic success, leading to a higher graduation rate, that will lead to a lucrative career. A student that has fully engaged in the campus activity and traditions is more likely to return as an active alumni or donor supporting the next generation of students to succeed on your campus.
About the author
Sean J. Studzinski, AIA 
Principal, Stantec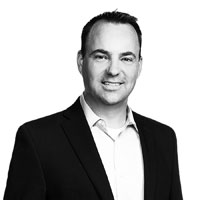 Sean has been designing residence halls for private developers and higher education clients for nearly two decades. Student housing life is shifting—and Sean has been at the forefront of these changes, having led the design and management of several complex, multi-million dollar residence facilities. His success as a team leader stems from his attention to detail, knowledge of multiple facility types, and client-focused approach to project management.
Sean believes that student life is the heart and energy of a campus. He is passionate about working alongside students to develop design solutions that support their ambitions and career goals. Considered a thought leader, Sean has given seminars on the evolution of student housing facilities nationwide. He promotes a forward-looking approach to residence hall design and is eager to see what transformations the next few decades bring.
The level of dedication seen in Sean's work carries over to his free time. When he's not in the office, Sean is an avid outdoorsman and can be found spending time with family, boating or hunting, and even training for his next triathlon.
About Stantec
Communities are fundamental. Whether around the corner or across the globe, they provide a foundation, a sense of place and of belonging. That's why at Stantec, we always design with community in mind. We care about the communities we serve—because they're our communities too. This allows us to assess what's needed and connect our expertise, to appreciate nuances and envision what's never been considered, to bring together diverse perspectives so we can collaborate toward a shared success. We're designers, engineers, scientists, and project managers, innovating together at the intersection of community, creativity, and client relationships. Balancing these priorities results in projects that advance the quality of life in communities across the globe. Stantec trades on the TSX and the NYSE under the symbol STN. Visit us at stantec.com or find us on social media.