Properly integrating the key components for any wall system — air and water control layer, rain control layer, thermal control layer, and exterior cladding, — provides a useful checklist when attempting to achieve a greener build. Each of these components is important; however, for an energy-efficient, sustainable and durable wall, you need a green system. Let's look at each of these components and see the positive effect each contributes to the build.
1 – Air and Water Control Layer
An air and water control layer is an important component that reduces unwanted air movement through the wall. An air and water control layer will help keep the cool air inside in the summer and the heated air inside in the winter, and enable your heating and cooling units to run more efficiently. A study by the Department of Energy shows that by using an air and water control layer, there is a potential savings of up to 40 percent in heating and cooling costs. (Investigation of the Impact of Commercial Building Envelope Airtightness on HVAC Energy Use: http://fire.nist.gov/bfrlpubs/build05/art007.html). Air barriers are often moisture barriers, too, and will help to prevent moisture from getting inside the wall, which aids in preventing mold and mildew.
The proper installation of an air and water control layer is important. When using a wrap or self-adhered barrier, make sure the lapping, cutting, folding, and taping are done correctly. If using a fluid-applied barrier, you don't need special training — it rolls or sprays on easily and quickly, and forms a structural bond with the substrate, forming a monolithic skin on the house for a tight building with more reliable performance than with sheet goods.
2 – Bulk Water or Rain Control Layer
A rain control layer works in tandem with the air and water control layer, and when these components are properly integrated with flashing, they conduct water to the exterior in the event rainwater penetrates the cladding. The rain control layer (often a drainage mat) typically goes in between the cladding and the air and water control layer.  If water reaches the back of the cladding, it can drain from the wall assembly via the rain control layer. This also helps with drying by allowing air movement immediately behind the cladding.
3 – Thermal Control Layer
The thermal control layer reduces thermal bridging, which in turn reduces the amount of heat escaping from the building's interior. People may think the best way to increase the thermal barrier is packing more insulation into stud cavities or adding more insulation on the exterior, like donning a thick parka on a winter day, but studies have shown that combining a continuous air barrier with an optimal amount of continuous insulation on the exterior is a more efficient and more economical solution than simply adding insulation in the stud cavity or adding excessively thick layers of continuous insulation to the outside.
4 – Exterior Cladding
Air and water control layers and rain control layers are excellent back-up systems for any wall assembly, and the rain control layer can also add ventilation behind the cladding. And if you really want to avoid moisture intrusion, you need to address it first and foremost on the exterior of the building. In pursuing a greener build, a key component lies in the cladding. By making the cladding itself watertight and deflecting moisture away from the cladding, water can be kept from entering your wall.  Wood and fiber-cement sidings that are coated with high quality paints resist water infiltration. Some coatings are super hydrophobic, and will not only help prevent water from entering your wall, but will also help keep the wall cleaner by allowing rain to wash away dirt and other pollutants. These will also keep walls drier by beading water on the surface, thus limiting the amount of moisture that can penetrate into the paint layer.
5 –Single System
Using a system from a single manufacturer that provides all these components is ideal. If you can't find a manufacturer who offers the complete package, then look for those who work together to provide products that are compatible with one another. Ask manufacturers about testing to ensure that materials are truly compatible. Look for evidence from case studies, and ask about fire testing to make sure that materials have been tested by independent labs and are approved for use for the type construction you have in mind. Checking an ICC (International Code Council) Evaluation Report is one way to verify testing and conformity with applicable building codes.
Lastly, and very important to remember, is that in order for all of these components to work together as a "system" they must be properly integrated into the wall construction. In particular, the air and water control layer and rain control layer must be integrated with flashing at critical locations such as floor lines, window and door heads and sills (and other penetrations through the wall), and at the base of the wall. Careful attention must be paid to the installation and detailing of window units to make sure that they do not leak into the wall.
In all respects, the best strategy is to prevent water intrusion. This is accomplished through proper design and construction detailing, for example using of flashing to divert water to the exterior at locations such as windows (window sill, jamb, and head flashing), roof/wall intersections (kick-out flashing), lower/higher wall intersections (saddle flashing), and deck intersections with the structure (Z-flashing and end diverter flashing).
Along with these considerations, keep in mind that the three D's – Deflect, Drain and Dry – will help you achieve a green build, and represent a great start for delivering a tighter, more efficient and economical structure.
About the Author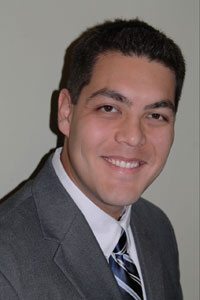 John Chamberlin, Director of Business Development, Sto Corp.
John Chamberlin is the director of business development at Sto Corp. Prior to this position, he served as product manager for StoGuard and StoEnergy Guard at Sto Corp focusing on heat, air, and moisture management within the building envelope. Chamberlin earned a Master's in Business Administration at Atlanta's Emory University and is a graduate of the University of Tennessee, with a Bachelor of Science degree in Marketing.
About Sto Corp
Sto is an international technology leader in the design and production of innovative building materials tailored to human needs. Our wall systems, coatings and finishes have been the choice of leading architects, engineers and contractors for 61 years, and we are the world's largest manufacturer of exterior thermal insulation systems, with 35 subsidiaries, more than 5000 employees, and 21 factories operating around the globe.
Sto Corp., based in Atlanta, Georgia, produces a broad range of advanced cladding, air moisture barrier and coating systems that deliver energy efficiency and superior aesthetics for building construction, maintenance, and restoration. Sto Corp's plants are ISO certified for environmental protection and quality control, and are strategically located to serve more than 200 distributor shipping locations throughout North and South America. Sto Corp. is committed to developing next-generation building solutions, and the company's employees are advocates for technical mastery in pursuit of a sustainable built environment.
For more information, visit www.stocorp.com or call toll free (800) 221-2397. Follow Sto Corp. on Twitter @stocorp, LinkedIn at http://bit.ly/1WmhJ2d, Facebook at www.facebook.com/stocorp,  Architizer http://architizer.com/brands/sto/, and the Sto blog "ARCHITRENDS."  http://blog.stocorp.com.