Paint colors enable consumers to incorporate iconic design sense into own homes
CRANBERRY TOWNSHIP, Pa., June 8, 2017 – The PPG PAINTS™ brand unveiled a new Frank Lloyd Wright color palette in celebration of the world-renowned architect's 150th birthday. Based on a palette developed by the architect in the 1950s, the color collection has been updated by PPG's color experts in collaboration with the Frank Lloyd Wright Foundation.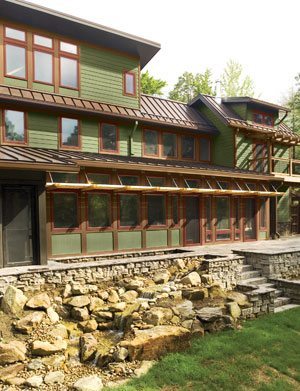 "The PPG Paints brand Frank Lloyd Wright color collection consists of a blend of Wright's carefully selected palette from the 1950s with additional modern colors and coordinating interior stain colors, showcasing how harmonizing the palette is even many years after its inception," said Dee Schlotter, PPG senior color marketing manager. "Even the colors chosen more than 60 years ago stand strong today and coordinate with modern textiles and materials – a true testament to Wright's timeless design sense."
The palette is full of earthy neutrals that elicit thoughts of lavish greenery, serene bodies of water and rich woods, and it combines various natural elements known to have inspired Wright during his design years. Rich reds, such as the PPG Paints brand colors Cherokee Red, Wright Deep Rust and Crushed Cinnamon, represent the iron-ore present in many of Wright's structures. Organic greens, such as PPG Paints colors Wright Green Olive and Woolen Vest, pair with deep browns such as PPG Paints brand colors Wright Oak Bark and Fig Branches to depict the never-ending inspiration Wright found in plants and vegetation.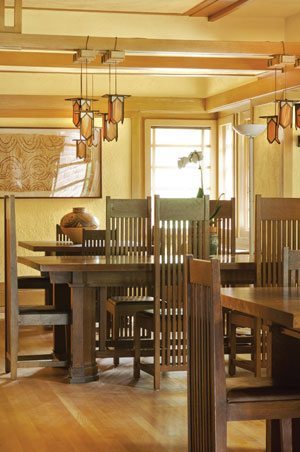 PPG Paints colors that are new to the palette include: Moth Gray, a brown-gray blend that works well with granite and trending metals; Violet Verbena, a chameleon-like mix of violet, gray and blue that emulates the verbena flower and works well with neutral materials; and Antiquity, a classic butterscotch beige that ties in yellow-based woods used in many Wright-inspired designs.
"At PPG, we find inspiration everywhere, but especially in nature – just as Wright did," Schlotter said. "The colors combine inspiration from some of Wright's most iconic designs, such as the TALIESIN WEST™ and FALLINGWATER® homes, with modern hues such as PPG Paints colors Blue Shamrock and Debonaire, helping consumers and designers to create harmony between humanity and the environment."
Interior stain colors round out PPG's earthy palette, including DEFT® brand colors such as Golden Oak, Spanish Oak and Pickling. These durable stains add a vital piece to the Wright décor story, highlighting the natural wooden elements that he used frequently.
"Wright drew from two sources in determining his palette: the nature of the site, and the nature of the building materials," said Lynda Waggoner, vice president and director of Fallingwater.
Stuart Graff, CEO and president of the Frank Lloyd Wright Foundation, added, "PPG has the trend expertise to work with the tones from Wright's original palette and add new hues and wood stains consistent with his vision."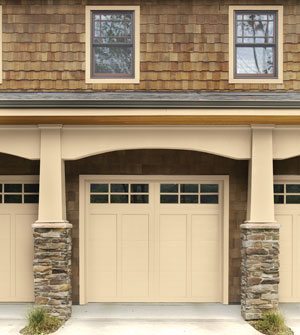 Recognized worldwide as one of the greatest architects of the twentieth century, Frank Lloyd Wright heralded a new thinking in architecture through his work, using innovation in design and engineering made possible by newly developed technology and materials. His creative ability extended far beyond the border of architecture to graphic design, furniture, art glass, textiles and decorative products for the home.
The PPG Paints brand and its national store network are dedicated to providing exceptional paint, expertise and supplies to painting contractors across all industry segments. The brand meets all painting needs with a broad and deep product line, outstanding technical support and individualized customer service, including timely delivery and state-of-the-art color matching through the PPG THE VOICE OF COLOR® platform. PPG Paints products are readily available across the nation from a network of more than 2,400 locations including independent dealers and PPG Paints stores. To find the store nearest you, visit www.ppgpaints.com/store-locator.
PPG: WE PROTECT AND BEAUTIFY THE WORLD™
At PPG (NYSE:PPG), we work every day to develop and deliver the paints, coatings and materials that our customers have trusted for more than 130 years. Through dedication and creativity, we solve our customers' biggest challenges, collaborating closely to find the right path forward. With headquarters in Pittsburgh, we operate and innovate in more than 70 countries and reported net sales of $14.8 billion in 2016. We serve customers in construction, consumer products, industrial and transportation markets and aftermarkets. To learn more, visit www.ppg.com.
About The Frank Lloyd Wright Foundation
The Frank Lloyd Wright Foundation, established by Wright in 1940, is dedicated to preserving Taliesin and Taliesin West for future generations, and inspiring society though an understanding and experience of Frank Lloyd Wright's ideas, architecture and design. Wright's legacy, reflected in contemporary work around sustainable and affordable architecture and excellence in design, is of even greater importance today than in his own time. The Foundation is forward-looking, but rooted in the history of the Taliesin communities. Please visit FrankLloydWright.org for more information on tour schedules, cultural and educational experiences and events.
About the Western Pennsylvania Conservancy
The Western Pennsylvania Conservancy (WPC) enhances the region by protecting and restoring exceptional places. A private nonprofit conservation organization founded in 1932, WPC has helped to establish 10 state parks, conserved more than a quarter million acres of natural lands and protected or restored more than 3,000 miles of rivers and streams. The Conservancy owns and operates Fallingwater, which symbolizes people living in harmony with nature. In addition, WPC enriches our region's cities and towns through 130 community gardens and other green spaces that are planted with the help of about 12,000 volunteers. The work of the Western Pennsylvania Conservancy is accomplished through the support of more than 10,000 members. For more information, visit WaterLandLife.org or Fallingwater.org.
We protect and beautify the world and PPG Paints are trademarks and the PPG Logo is a registered trademark of PPG Industries Ohio, Inc.
The Voice of Color is a registered trademark of PPG Architectural Finishes, Inc.
Fallingwater is a registered trademark of The Western Pennsylvania Conservancy.
Taliesin West is a trademark of The Frank Lloyd Wright Foundation.
Deft and horseshoe shaped design is a registered trademark of PRC-Desoto International, Inc.