Sherwin-Williams announced December 19 that it has updated its concrete and masonry line to help make selecting the right product for every project easier. The new system consists of 19 Loxon and Conflex product solutions, conveniently color coded to specify each use. The updated approach offers a different look for the same products.
"We know how important it is when bidding new concrete and masonry work to ensure the right coating for the job," said Rick Watson, director of product and technical information at Sherwin-Williams. "All coatings in this category will now fall under either the Loxon or ConFlex brand, highlighting the renowned quality of Loxon with the abilities of ConFlex. By grouping the products under recognized, trusted brands, we aim to help busy pros address primary concerns such as direct-to-concrete applications, alkalinity and moisture protection and infiltration prevention."
Loxon® Direct-to-Concrete Applications
Preparation: Loxon Acrylic Block Surfacer, Loxon Concrete & Masonry Primer/Sealer, Loxon Acrylic Conditioner
Finishing: Loxon XP Waterproofing Masonry Coating, Loxon Water Blocking Primer/Finish, Loxon Self-Cleaning Acrylic Coating
Specialty: Loxon Vertical Concrete Stain, Loxon 40% Silane Water Repellant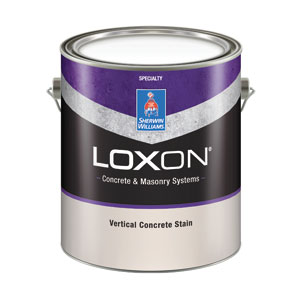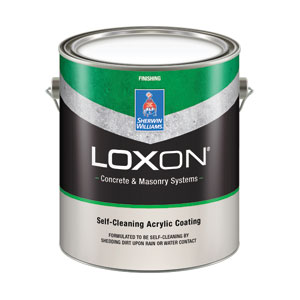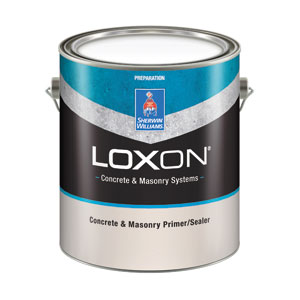 ConFlex™ Proven Performance Lineup
Preparation: ConFlex Block Filler
Finishing: ConFlex XL Smooth High Build Acrylic Coating, ConFlex XL Textured High Build Acrylic Coating, ConFlex Acrylic Coating, ConFlex Flexible Concrete Waterproofer Smooth, ConFlex Flexible Concrete Waterproofer Textured, ConFlex Sherlastic Elastomeric Coating, ConFlex Ultracrete Acrylic Texture Coating, ConFlex UltraCrete Solvent Borne Smooth Coating, ConFlex UltraCrete Solvent Borne Texture Coating
Specialty: ConFlex 7% Siloxane Water Repellant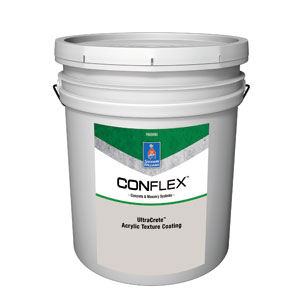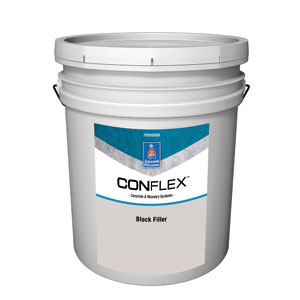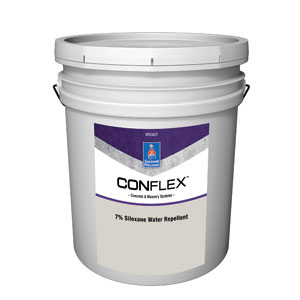 Preparation products will now be noted with a blue chevron at the top of the label, with finishing products in green and specialty products using purple. Sherwin-Williams concrete and masonry products are formulated to comply with the most stringent VOC regulations while providing maximum quality and durability.
For more information and to view Sherwin-Williams Essential Guide to Concrete & Masonry, visit swconcretecoatings.com.
Ask Sherwin-WilliamsTM
For more than 150 years, Sherwin-Williams has been an industry leader in the development of technologically advanced paint and coatings. As the nation's largest specialty retailer of paint and painting supplies, Sherwin-Williams is dedicated to supporting both do-it-yourselfers and painting professionals with exceptional and exclusive products, resources to make confident color selections and expert, personalized service at its more than 4,200 neighborhood stores across North America. For more information, visit sherwin-williams.com. Join Sherwin-Williams on Facebook, Twitter, Pinterest and Instagram.