Sto Corp., an innovator in full system facades, prefabrication, air barriers, coatings, and restoration solutions; showcased Intelligent Coatings + Design™,  StoSignature™, and StoVentec® Rainscreen Systems, last week at the annual AIA Conference on Architecture in Las Vegas.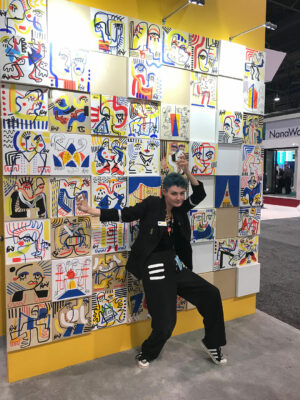 For the sixth year in a row, Sto featured an artist in the booth as part of their ongoing focus on 'Architecture as Art' and the Creativity Begins. Sto Finishes® campaign launched earlier this year. Rachel "Ray" Swinn of Atlanta, who specializes in abstracting the human form and has a history in portraiture, created portraits using Sto's coating products. These portraits became part of the large mural wall and developed into a work of art as the show progressed.
Products and technology featured in the booth included Sto's new Intelligent Technology + Design (iQ Technology™) coatings program offering high performance coatings that provide a specific function to help protect a building against external or internal stimuli and weather conditions. This generates added value through more functionality and addresses the true needs of a building, not just the standards, with greater durability and lower lifecycle costs. The brand new StoColor® Dryonic® exterior coating provides long-term moisture protection diverting rain and condensation away in a targeted manner due to its microtextured surface, ensuring a clean and dry facade. StoColor® Dryonic®, like Sto's other iQ Technology coatings, is modelled on nature. Additional Sto iQ Technology coatings featured at the show included StoColor® Lotusan®, with its pronounced self-cleaning effect modelled on the microstructure of the lotus leaf, and StoColor® Climasan®, which neutralizes formaldehyde, other pollutants and odors when exposed to a light source.
StoSignature™ is a blend of color, texture, profiles, and effects using Sto products to create customizable finished surfaces for building exteriors.  StoSignature combines Sto's high-quality, proven finishes with application techniques to allow building facades to be a showcase for individuality in design. StoSignature expands the ability to customize the visual appearance of the surface in concert with Sto's engineered wall assemblies, which deliver continuity, connectivity and single source responsibility.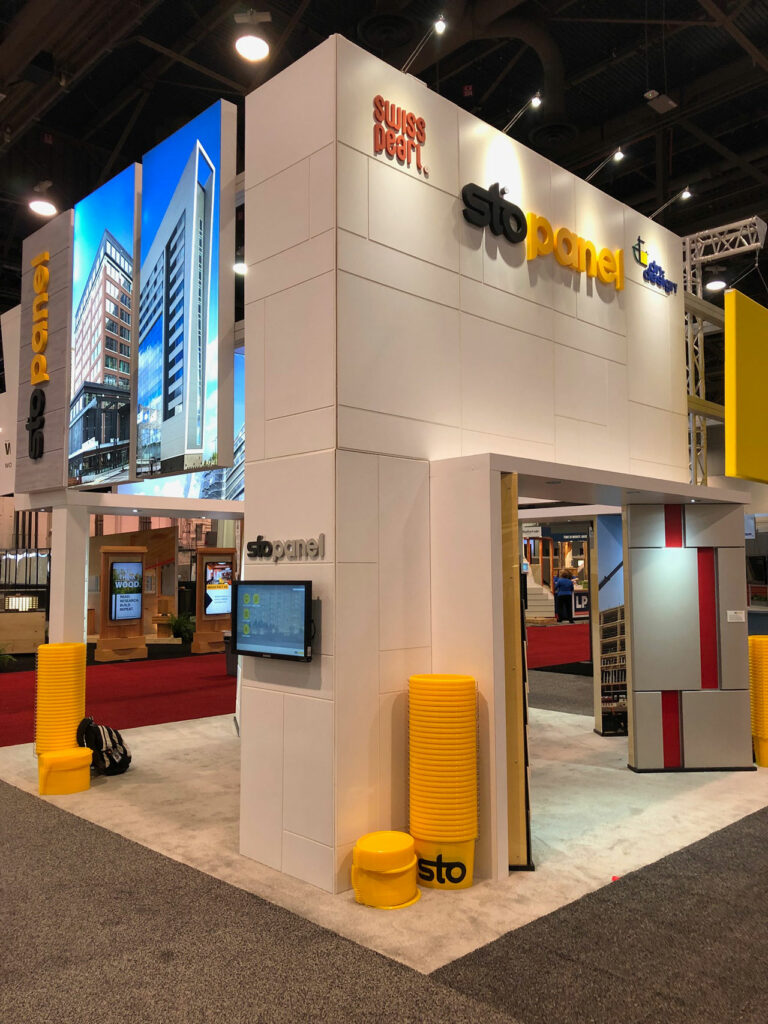 The StoVentec® ventilated rainscreen cladding system was launched in North America earlier this year and also highlighted in the booth. It is available in both glass and render finishes. StoVentec provides designers with a whole new range of aesthetic choices and the ability to achieve distinctive looks for building facades coupled with the highly-engineered system performance characteristics
Also featured in the booth was StoTherm® ci Mineral, decorative and protective high-performance exterior wall system with the unique advantages of mineral wool. Developed by Sto Corp. in collaboration with Owens Corning, the StoTherm ci Mineral system combines the acoustic, fire and thermal advantages of mineral wool with the design flexibility and performance of Sto exterior wall systems.
StoPanel Technology featured its prefabricated insulated exterior wall systems combining the latest technology and proven products to deliver an energy efficient, architecturally versatile exterior in the construction industry. Its website is www.StoPanel.com.
To find out more information about Sto Corp., please visit www.StoCorp.com.