Sherwin-Williams®, through its Product Finishes Division, announces SHER-WOOD® 5421W Universal Primer, a high performance waterborne acrylic that meets the growing need of woodworkers for a single component alternative to catalyzed solvent-based wood primers. It can be used as a drop-in replacement of many solvent or waterborne primers in finishing systems where higher VOC primers or basecoats have traditionally been used.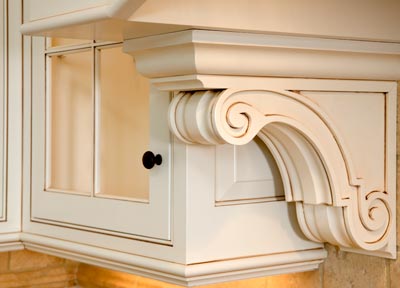 This versatile, low VOC, formaldehyde-free white universal primer delivers a clean smooth prime coat for finishers of solid color kitchen cabinets, commercial furniture and architectural woodwork. SHER-WOOD® 5421W Universal Primer can be applied to both natural wood and medium density fiberboard (MDF).
SHER-WOOD® 5421W Universal Primer may be topcoated with a wide range of finish coats – including waterborne UV, nitrocellulose lacquers or conversion varnishes and polyurethane. It eliminates the working pot life typical of catalyzed primers, and dries to touch in 10-15 minutes. Sanding may take place within 45-60 minutes.
"The SHER-WOOD® 5421W Universal Primer is an excellent choice for finishers who wish to use one primer to reduce inventory as well as VOC emissions and shop odors," said Joe Kujawski, Global Director of Marketing, Wood Finishes. "Because it can be used in tandem with so many waterborne and solvent-based finishes, it decreases the number of primers needed in a shop. And because it's waterborne, SHER-WOOD® 5421W Universal Primer has no pot life concerns."
Learn more about the SHER-WOOD® 5421W Universal Primer at IWF Booth #2507 or visit oem.sherwin-williams.com.

About the Product Finishes Division of Sherwin-Williams®
Since 1866, Sherwin-Williams® has provided manufacturers and finishers with the coatings they need to make their products look better and last longer, while helping their operations meet productivity and sustainability goals. For both wood and general industrial markets, our innovative solutions go beyond coatings to include knowledge, tools, equipment, supplies, and industry-leading support. We're more than a coatings provider – let us show you how we will be your coatings solution partner.