Conventional building materials like concrete, masonry and steel have long been the go-to materials for residential, commercial and institutional construction projects. But, there's another option that should be considered. One that offers a more sustainable, highly durable alternative: timber.
Timber construction offers several advantages to the building industry, including:
•  Sustainability – timber is a renewable and naturally regenerating resource
•  Structural Versatility – timber offers strength and durability
•  Visual Appeal – timber delivers an aesthetically pleasing, natural beauty
This unique combination of advantages makes timber construction a popular alternative for use in a range of residential to commercial and institutional building applications, including the construction of homes, offices, schools, churches, sports complexes, towers, bridges and more.
Two commonly found types of prefabricated, engineered wood products are glued laminated timber and cross-laminated timber.
Glued Laminated Timber
Glued laminated timber (glulam) is an engineered wood product manufactured by gluing together several layers of lumber such that the grain runs parallel with the length of the piece. During the manufacturing process, glulam can be formed into a variety of shapes and boards, from straight beams to curved panels.
Given its beauty, glulam is typically used in exposed applications, like vaulted ceilings and open spaces. But with its strength and durability – glulam is stronger than steel and stiffer than comparably sized lumber – glulam can also be specified in residential, commercial and institutional construction projects ranging from hidden applications like floor and ridge beams to demanding applications like utility poles and bridge construction.
Cross-Laminated Timber
Cross-laminated timber (CLT) is an engineered wood that is fabricated using several sheets of kiln-dried lumber boards that are layered – often in an odd number (typically three to seven) – in alternating directions, each one perpendicular to the previous layer to add strength. They are glued together and then pressed to create solid beams and panels, which, like glulam, can be formed into predetermined shapes and curves.
Typically, CLT has been manufactured using softwoods. However, hardwoods are quickly making a name and place for themselves in the CLT world since they are able to offer more strength and flexibility compared to softwoods.
Although light in weight, hardwood CLT is very strong and offers several performance advantages that make these panels an excellent alternative to traditional building materials like concrete, masonry and steel.
The Case for Hardwood CLT
Hardwood CLT is commonly used for walls, floors and roofs, but is also a functional building material for use in commercial and institutional construction projects ranging from pavilions to high rise buildings and bridge construction. Below are 7 reasons to consider building with hardwood CLT:
1. Hardwoods are Sustainable
Wood is one of the most sustainable building materials available as it grows naturally and is renewable. Lumber used to manufacture CLT is often of a lower grade, meaning this wood does not go to waste, or is harvested from trees that are otherwise considered "undesirable," such as younger, smaller diameter trees or even dead trees. The "upcycling" of dead trees can also help improve forest health by removing decay that would otherwise emit carbon back into the atmosphere.
An added benefit of CLT is that the production of the panels does not require the burning of fossil fuels.
2. Framing with Hardwood CLT Shortens Construction Time
Prefabricated CLT panels can be fully manufactured before reaching the job site, which makes them quicker and easier to install – particularly compared to building with steel and concrete. This results in shorter construction timelines, meaning time and even labor savings – yielding an average cost savings of 15 percent on the job.
Additionally, panels arrive to the job site ready to use, with pre-cut windows and doors, which minimizes onsite waste.
3. Hardwood CLT Meets the Code
CLT was incorporated into the National Design Specification for wood construction in 2015, which was used as reference for the 2015 International Building Code. This permits CLT to be used in the assembly of exterior walls, floors, partition walls and roofs.
As CLT continues to grow in usage as a building material, changes to the building code in the future may make it possible to use CLT in buildings higher than four stories. Until then, CLT does have some limitations in usage.
4. Hardwood CLT Buildings Are Safer in a Fire
A common misconception about framing a building with hardwood CLT is that it will be a fire hazard. On the contrary, it's safer than steel and concrete.
Why? When steel heats, it bends and warps – quickly. When CLT is exposed to fire, it chars on the outside – at a predictable rate. The interior stays solid and stable, while the exterior chars.
5. Hardwoods Are Strong and Resilient
Steel and concrete aren't necessarily a better choice compared to hardwood CLT. The process of adhering together pieces of timber in opposite directions to produce CLT results in large, solid wood panels – up to 10 feet long by 40 feet wide by 1 foot thick – that maximize the inherent tensile strength of wood. Sheets of hardwood CLT are strong, dimensionally stable and rigid, making them perfect for construction.
6. Hardwood CLT Framing Saves Money
With CLT being manufactured with multiple layers of wood, it can carry higher thermal insulation values, depending on the thickness of the panel, particularly compared to steel and concrete. This can potentially lower energy costs, saving thousands of dollars in operating costs each year.
7. Hardwood CLT Offers Visual Appeal
Leveraging the natural beauty and texture of wood, hardwood CLT provides a stunning visual impact, especially when left exposed and incorporated into the overall design of the building or structure.
Although there are numerous benefits, it is important to keep in mind that hardwood CLT is still considered a newer building material (although growing in popularity), and thus does carry some disadvantages. These include higher production costs due to limited production locations, higher amounts of raw materials required, and limited usage cases to reference in the building industry. But, the advantages – from functionality and resilience to sustainability and cost savings – should put hardwood CLT at the top of the list when considering – and selecting – building materials.
Overall, timber, whether glulam or hardwood CLT, is an excellent alternative to conventional building materials like concrete, masonry and steel. It's a cost-effective solution that delivers several valued-added benefits, especially when you consider the sustainability, visual beauty, reliability and durability provided by this alternative building material.
About the author
Don Barton
Vice president of sales & marketing at Northwest Hardwoods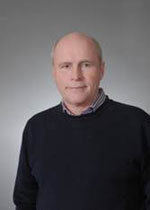 Mr. Don Barton is a seasoned industry veteran with over 35 years in the industrial wood products business.  Don has built and implemented the sales strategy for a large sales team over the past 30 years for multiple product lines.  With his vast knowledge of the industrial wood products business, he offers a unique perspective to customers who have great respect for him.  He is comfortable both on the production floor as well as the board room.  His ability to develop key relationships with industry leaders, both in distribution and manufacturing reflects the respect his peers in the industry have for Don.
Northwest Hardwoods Inc.
Northwest Hardwoods Inc. is the largest manufacturer and global supplier of hardwood lumber in the US, producing 14 species of domestic hardwoods. NWH offers the highest quality hardwood lumber and plywood products from strategically located inventory locations across the US and also offers over 25 species of quality imported exotic hardwood lumber and decking. Northwest Hardwoods' exceptional customer service, reliability, and global delivery are why we are able to proudly call ourselves the industry leader.