Community Development Partners is pleased to announce the groundbreaking of El Rancho II in Mesa, AZ. The groundbreaking ceremony took place on October 17, 2016 at 659 E Main St., in Mesa, and included speakers ADOH Director Michael Trailor and City of Mesa Mayor John Giles. El Rancho II represents a comprehensive approach to designing and developing affordable housing, where not only are residents' basic housing needs met, but a community is energized and engaged.
El Rancho II will consist of 47 units serving low-income households earning between 40-60% of the Area Median Income, with a preference for families with children. The project will be comprised of 26 two-bed, 11 three-bed, and 10 four-bed units, with sizes ranging from 942 to 1,988 square feet.  A New Leaf will provide resident supportive services and Local First Arizona will provide an on-site micro enterprise accelerator program for enterprising residents. Similar to its predecessor El Rancho del Arte, the adjacent El Rancho II will integrate the arts into its design through installations and ongoing programming.  The community—designed by Perlman Architects, constructed by Rytan Construction, and managed by Celtic Property Management—is aiming to achieve LEED Gold certification.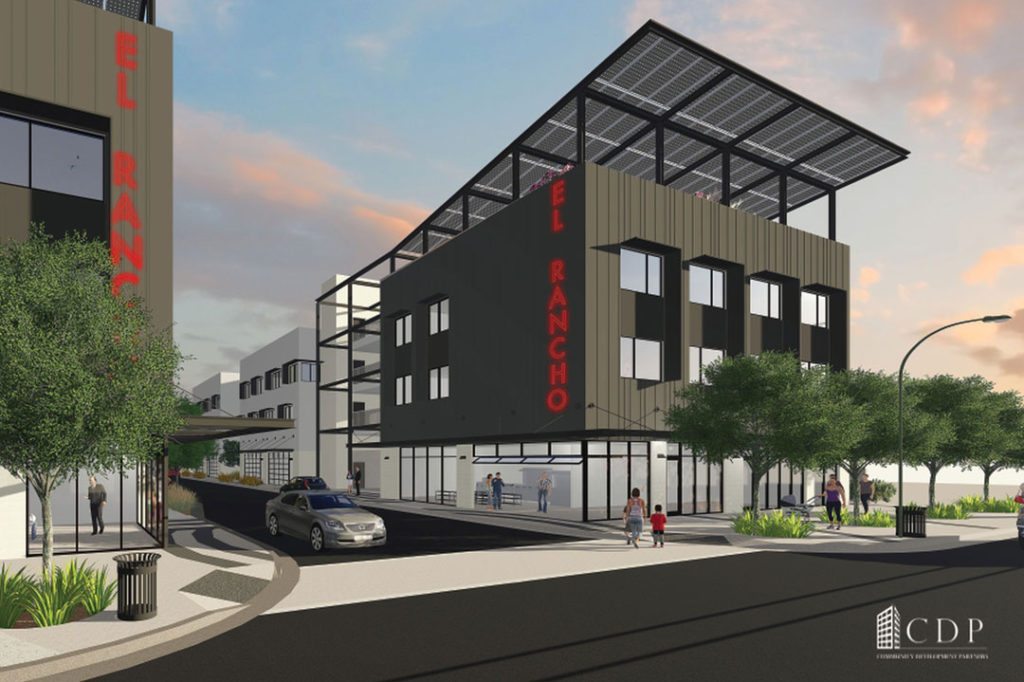 Eric Paine, Chief Executive Officer of Community Development Partners, says, "Our mission is to not only provide housing, but create healthy and engaged neighborhoods.  We are pleased with how El Rancho del Arte is becoming a community hub and look forward to delivering a second phase that continues the mission."
The project was partially financed by the sale of 9% Low Income Housing Tax Credits awarded by Arizona Department of Housing (ADOH) in 2015.  The tax credit investor is Alliant Capital.  A construction and permanent loan from Chase bank, HOME and Housing Trust Funds from ADOH and a HOME Loan from the City of Mesa, along with an acquisition/pre-development loan from Local Initiatives Support Corporation (LISC) financed the remaining project costs.
About Community Development Partners
Founded in 2011, Community Development Partners develops and operates sustainable, life-enhancing affordable housing with a focus on long term community engagement and innovative design. The company is based in Orange County and has developed or currently operates properties in Arizona, California, and Oregon.  For more information, visit: communitydevpartners.com.